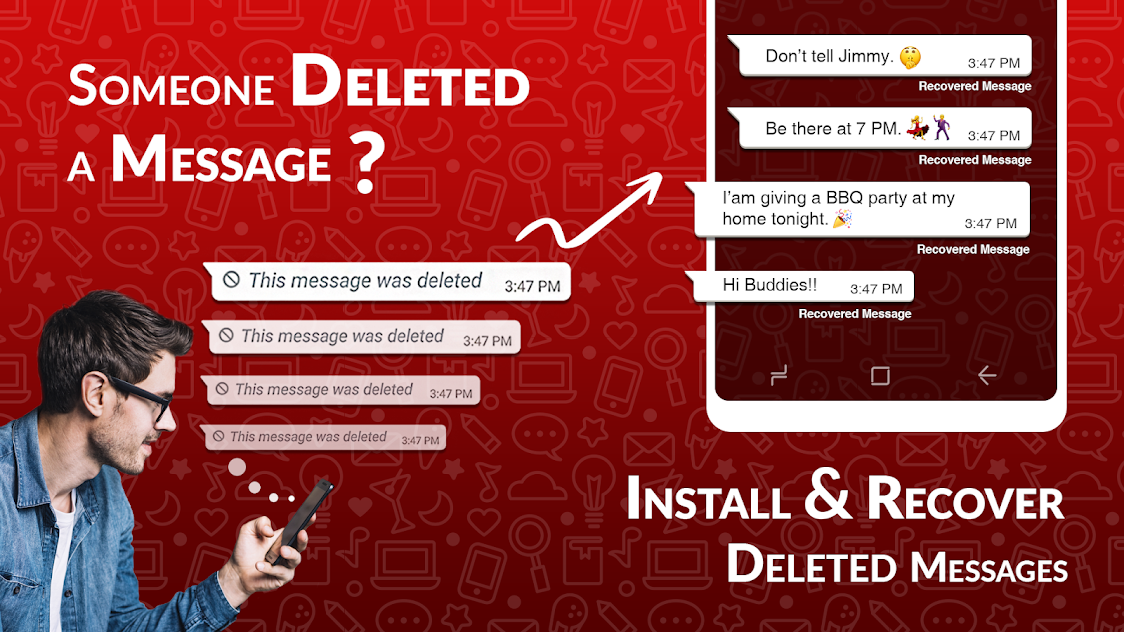 Some loses are repairable and some are irreparable. Luckily, to lose messages falls in the first category where loses can be easily recovered. Although previously we had talked about the best SMS backup and restore apps for android but now our focus is to restore WhatsApp deleted messages. May be the message was deleted intentionally or unintentionally, no matter, simply have the best android apps to read deleted WhatsApp messages.
Furthermore, the reasons of deleting messages vary from person to person, for example, we have typed the wrong word, send the message to wrong person, immediately feels ambiguity about the sent message and many more. But one of the major causes of recovering WhatsApp deleted messages is the "curiosity" to know what others has written but removed it before you see, "why"? So, for the answer of this "why", android developers have introduced the best apps to read deleted WhatsApp messages.
Besides, these apps will help you to easily restore the important messages which are accidentally deleted. Along with messages, you can also get back the deleted WhatsApp photos, videos and other media files.
While searching for the popular android apps to read deleted WhatsApp messages, we have found the 5 ones. Hope, our given below list will aid you to quickly restore old WhatsApp messages.
If you are worried about seeing the statement, "This message was deleted" then stop thinking about it because "Restory" app enables you to read deleted WhatsApp messages. Whenever any person will remove the chat, this app will send you notification and shows you the complete message which is deleted. You can also use "Restory" for retrieving the lost or deleted videos, voice notes, pictures and stickers etc.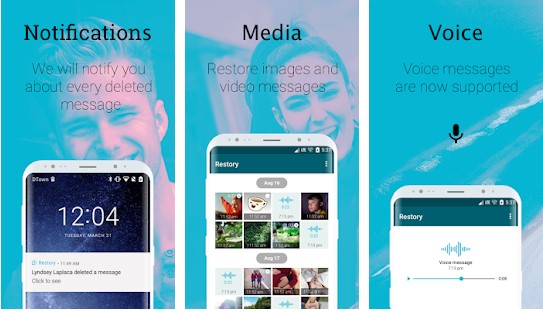 This app gives multiple features such as read deleted WhatsApp messages, save the status you like, create impressive texts styles and more. On the spot, the app will inform you that a message has been removed and let you have it. Pictures can also be easily recovered. An app locker is included so only you will be able to read deleted WhatsApp messages. Instead of writing the same words again and again, you can use the repeat text feature and set the numbers for typing the repetitive sentences up to your desires.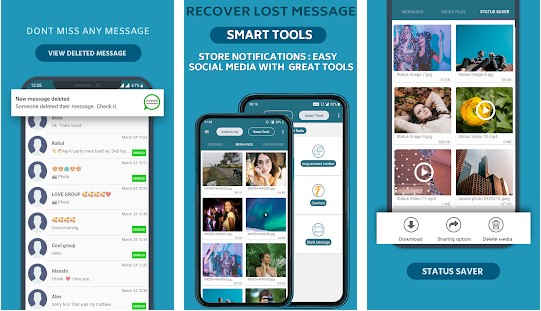 WhatsRemoved+ is one of the most recommended apps to read deleted WhatsApp messages. Everyone should try it because it will amaze you and definitely like thousands of users you will also appreciate it for its awesome working. The app will update you about each and every change which has been occurred in your favorite folders and apps. Including many other social media, this app also allows you to read deleted WhatsApp messages and files. WhatsRemoved+ is also best for all those who want to save and view notification history.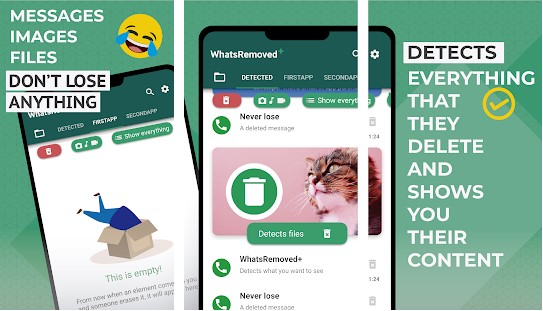 Just in one tap, all deleted whatsapp chats will appear in your screen. The app provides two methods: 1) set the numbers for monitoring messages, whenever any message belong to these contacts will be removed, the app will immediately notify you. And enables you to read deleted WhatsApp messages, audios, videos and photos etc. 2) In case, you have unconsciously deleted the data then the app will also help you to easily recover all old WhatsApp chats.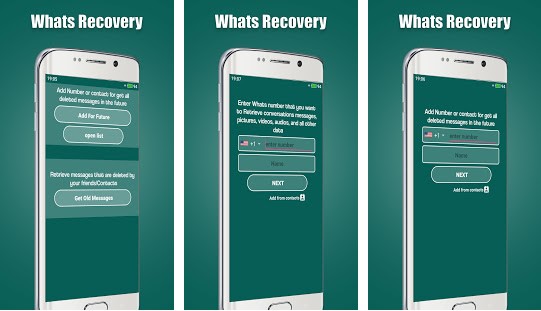 With this app, you can not only read deleted WhatsApp messages but also restore the deleted images, voice messages and other data. You can back up your WhatsApp chats too. GB and business whatsapp are also supported.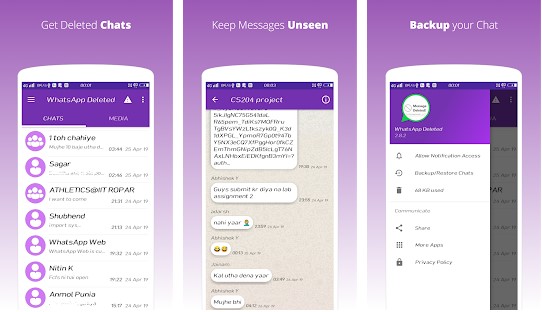 So, all the above android apps are superb in their working. You can try them for recovering your important chats. If you are using another app which offers the same functionality then feel free to let us know in comments.