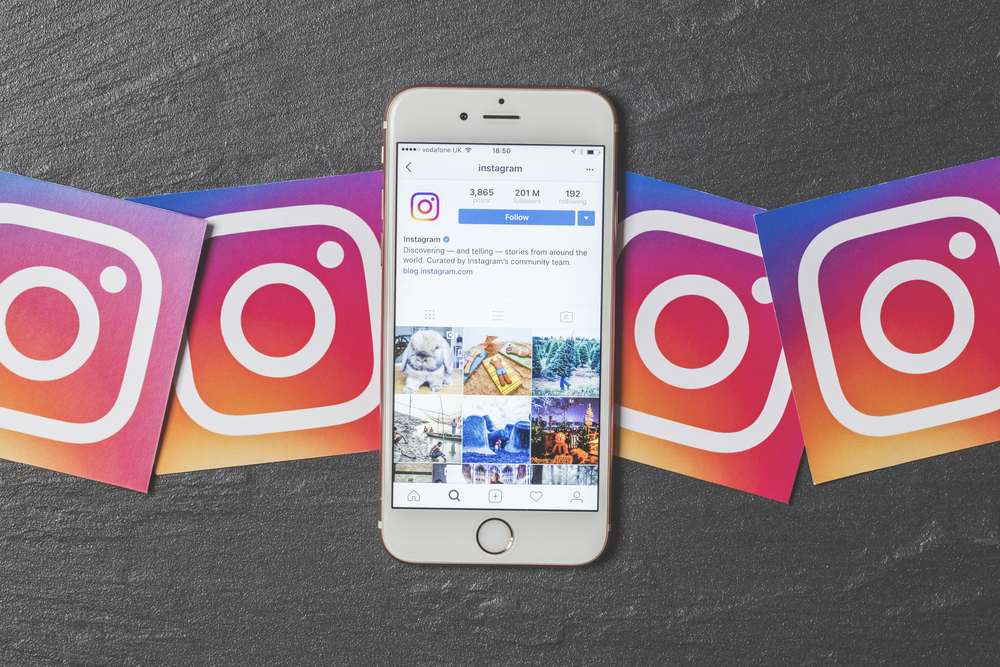 A handy and reliable photo editing app is essential if you're running an Instagram blog. You can have a catchy username, interesting story to tell and have chosen a perfect niche that suits your interests. But, all of this is for nothing if you don't have perfect photos.
Instagram caption limit is set at 2200 characters. So, you'll tell most of your story through pictures. That's why they need to be as perfect and eye-catching as possible.
We'll go through some of the best apps for Android that will help you create and edit photos. Hopefully, this will help you take your Instagram blog to the next level.
1.VSCO
VSCO has been among the favorite photo editing apps among Instagram users for some time now. An extensive range of various filters is what makes this application stand out. With VSCO you can give your pictures cool movie-like look. There are also several fine-tuning options, enabling you to tint, sharpen, or crop your photos.
The fact that #vsco hashtag is one of the most used on Instagram testifies to the popularity of this app. Easy to use and convenient for sharing, it's often the number one choice among bloggers.
2.FaceTune
FaceTune rules the field when it comes to selfies. It's Excellent at identifying faces even in multi-person selfies. You can easily whiten the teeth, adjust skin complexion or iron out the wrinkles. Reshape tool can help trim your waistline or make your nose look smaller. If you take the picture through the app, you can do all of this while doing it.
The app is also great when it comes to removing or editing the background of your selfies to your liking. All of this makes Facetune not just practical, but very fun to play with.
3.Snapseed
With its all-touch approach, Snapseed gives you probably the most control over editing your Instagram pics. You can alter any object on the picture without messing with the rest of the photo. It features many tools that allow you to easily reach a near-professional level of photography. For example, you can change the color of any particular piece of clothing you don't like.
With Snapseed you can save all filters and presets you like for letter use. Very convenient for frequent users. The app makes a log every change you make, so you can rollback any of the edits you might not happy with.
4.Adobe Spark Post
A fun and free editor from the behemoths of photo editing, perfect for Instagram bloggers. It's intended for non-professional, easy to navigate and use.
With the help of Adobe Spark, you can choose from many ready-made templates and layouts best suitable for what you want to accomplish. The app allows you to play with fonts, shapes, and colors. After you finished Spark Post will help you perfectly format the image for Instagram publishing.
5.Spokeo Email Search
 Instagram game is not only about posting photos and captions. Spokeo email search is the app that could help you track and analyze your competition. Whether as a way to properly estimate your place among peers or as a way to look for new ideas.
By using their reverse phone lookup or email search you can find a lot about your competitors. A phone number search could help you learn more about other Instagrammers within your niche. A great help when searching for inspiration when you feel empty of ideas.
6.Afterlight
 A powerful editor, Afterlight brings all the standard features you may need. What makes it appealing is that every filter in the app is adjustable. This way you are in complete command of what you are gonna post. Having your own filters will assist you in building your personal style.
For a low one-time price, Afterlight is probably the most versatile editor out there. Intuitive navigation and powerful editing will make you feel in total control.
7.Pinterest
When you feel uninspired, it's not a shame to look elsewhere for ideas. A serious Instagram blog can't stand idle for days because you feel unproductive. Pinterest probably the world's grates trove of inspirational ideas. When you have curated it to your interests you'll find it surprisingly motivating.
This, of course, doesn't imply simple copy and paste. Use Pinterest to find the spark that will get you moving in the right direction. Once you find that spark, you'll see ideas just pouring in.
This post is shared by our very special guest. You can find details about him below:
Maguire Haigh is a marketing manager for Spokeo. He is interested in the latest technology trends, marketing strategies and business development. He also prefers traveling, exploring the world and meeting new people. Maguire has great experience in creating and editing articles on different topics.