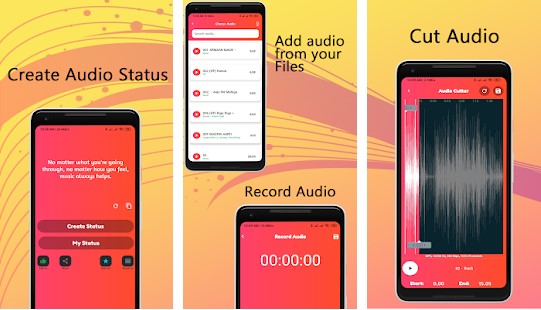 Often some people asked me that how was their voice on phone call. Is it beautiful, lazy, full of energy, powerful, heart touching, heavy, thin, soft, or just like a kid's voice? By giving them the answer of their choice, I often noticed a smile on their face and happiness in their voice. It proves that some people love to listen their own voice and want to spread it all over the world in any form like song and dialogues etc. Especially the people with beautiful voices. Such people also appreciate other's magical voices and wish to indorse what they said or recorded, especially their beautiful messages. Through whatsapp you can easily do it because along with video status making apps, there are also audio status maker apps for android. These apps enable you to record your voice or select any one's voice which you like and let the people know about your thoughts, feelings, and taste.
Audio status maker apps are less in numbers but still for your ease, Newzoogle has picked 2 best android apps. These apps let you create audio status by using recordings, background scenes, text and stickers etc.
Let's start with the most famous and top audio status maker app for WhatsApp:
Thousands of social media fans love WhatsCut Pro because it lets you easily make video and audio stories. There is everything for helping you to create impressive statuses and unique content. For example, you can record what you want to say for expressing your feelings at any moment.  Adding frames, music, text, photo and effects will make your video and audio more beautiful. The audio recorder of this app is in good quality so that your voice will touch everyone's heart. You can cut and trim video for sharing the best on Whatscut Pro Wall, Instagram and whatsapp etc.
Along with providing you the best tools, this audio status maker app also shows you a lot of stunning stuff prepared by other creative people. So, making stories will become easier for you. You can observe their work, know the tips and have more ideas for creating a mind-blowing status. In this way, you will get the more chance to increase your follower's list.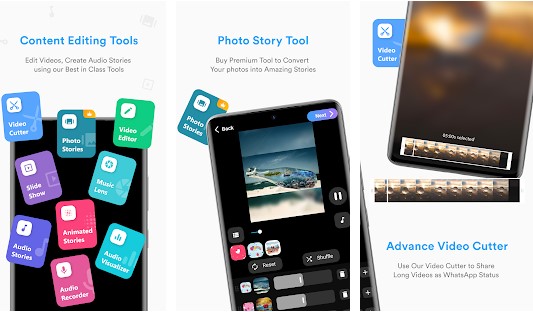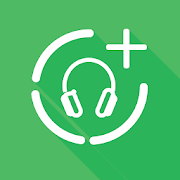 Produced by Naseem Dauda developers, this is another amazing audio status maker app for WhatsApp and other popular networks. With it, you can generate as many audio statuses as you want. The audio can be in your own voice or in other's voice. You can easily turn it into a status. To make your audio more effective, you can use your favorite background picture along with various stickers and text. For giving more fantastic and extraordinary touch to your voice, filters can also be used.
With the help of audio editor, you can adjust the voice in a nice way. Unnecessary portion can be easily cut out. A zoomable audio visualizer will also help you to make a beautiful story in any format. To let you reveal your thoughts and spread the magic of your voice, this audio status maker app enables you to use the app's or your own recorder.
Making a text status, is also possible with this audio status maker app for WhatsApp. There are many styles of words which you can pick up to your mood or message.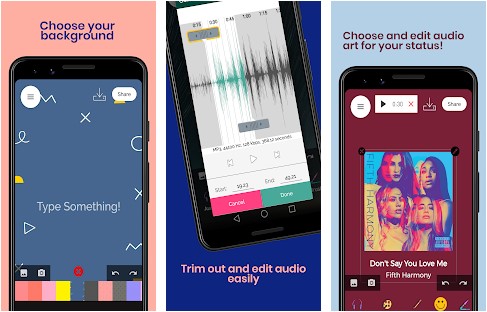 Thus, above are the top 2 audio status maker apps to show yourself as an innovative person. Your voice and message both can be easily revealed to the world because these apps let you create audio status in your own style.