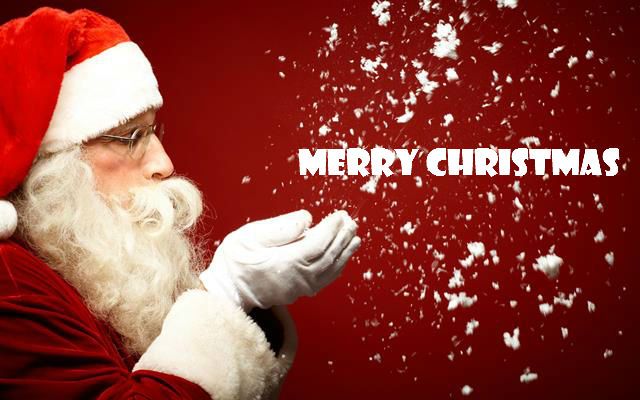 Christmas is the season of happiness and enjoyment when you get the holidays to spend the time with your family and friends. You make the special preparations: exchange the gifts, cook the spicy dishes, decorate the Christmas trees, wear the cute dresses and beautify your homes too. The spirit of the day becomes more alluring when you decorate your phone with beautiful Christmas images. There are a variety of Christmas live wallpapers but often it becomes difficult to select the best one. To help you in this regard, Newzoogle has selected the top 10 Christmas live wallpapers apps for android. All these apps have beautiful Christmas themes, images, carols and much more. Hope, you will love them.
This is a popular Christmas live wallpapers app because it has a variety of colorful and HD wallpapers decorated with beautiful scenes. You can select your favorite Christmas tree, control the snowfall amount, set the countdown and much more. The great thing is that it does not drain your battery.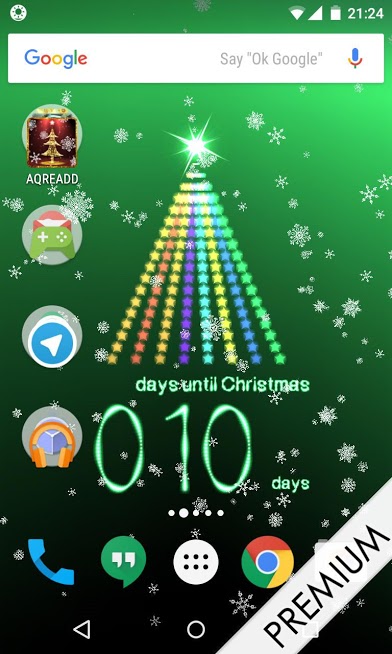 Along with giving you the most beautiful Christmas live wallpapers, this app also provides the best Christmas songs, countdown, lights, colors and trees etc. You can see snow falling and change settings for beautifying your screen up to your Christmas excitement.
This is a customizable android app that gives you all type of Christmas trees such as happy, shiny, standard and frozen. You can change the snow fall speed and its shapes. The light effects are controllable and let you to decorate the tree as beautifully as you want. This app also allows you to on and off the Christmas music.
This app truly deserves this name "Christmas HD" because all wallpapers are in high quality, great in style and elegant in design. You can customize the lights colors; write your name in your favorite objects, set your photo in the fireplace and enjoy the beautiful 3D winter scenes. This app is also best to get new ideas to decorate your home and Christmas tree as well.
More than 9 awesome Christmas themes are included in this app. All wallpapers are full of lights, colors and snow falls to take you in a fantasy world. There are different animated and well-dressed Christmas characters that are gliding happily at smoothing ice rinks. You can fast up and slow down the characters' skating speed. This app also enables you to decorate Christmas tree with various sparkling things.
Get the most beautiful Christmas wallpapers along with music based on Jingle Bells, Rudolph, We wish you and Santa's "HO, HO, HO". You can change the reindeers color, Santa's glow, snowfall amount, magic dust, fireballs gifts, sky lights and flying speed to help Santa to quickly deliver the gifts. This app also supports the Hologram mode.
This is a very special Christmas live wallpapers app as it shows you only 5 but amazing backgrounds that will give a unique look to your android. You can increase or decrease the snowflakes and apply the dynamic effects that will seem to be real.
If you are looking for multi-colored backgrounds decorated with sparkling Christmas trees then this is the best app for you. There are different Christmas trees garlanded with various items and bright backgrounds based on green, red, blue and black colors etc. You can easily pick up your favorite one.
Does any of the above wallpaper touch your heart? Do not forget to leave the comments.