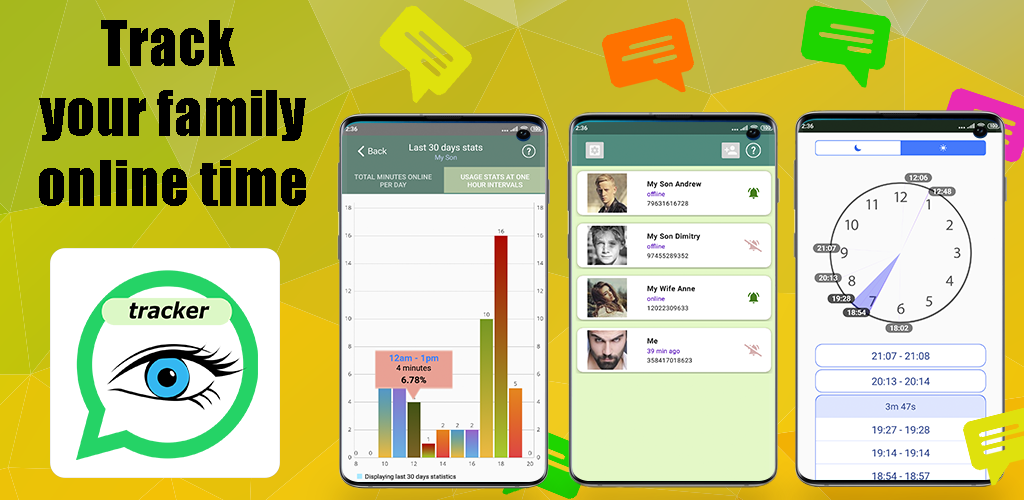 Seeing someone online makes us happy and sometimes unhappy. For example, if we want to immediately send the message and wish to get the response on the spot then seeing him/her online cheers up our mood. But if we are a parent then seeing our child online in the study or sleep time can make us worried. In both situations, it's the best to have the best WhatsApp last seen online tracker apps for android. With the help of these apps, you can easily know the online timings of anyone. Whenever your child or friend will online, you will be notified so, you can easily communicate with them. Otherwise, it become difficult and sometimes annoying to open the chats again and again for knowing whether the required person is online or offline.
Last seen online tracker apps are also good for people who are often worried about their dear ones. Seeing them online assures them that the other person is near to them even if no messages are shared between them. It seems strange but it happens.
Following apps provide you the last seen timings of your selected contacts in one place. In this way your time will not waste on opening each chat. Furthermore, you can also use these apps to know the time you spend on your WhatsApp.
Yansa is the best last seen online tracker app that's why it has millions of downloads. Its features are mind-blowing, and you will also love it as it sends you notifications whenever your friend will online or offline on WhatsApp and telegram. At a time, you can get the details of more than 10 profiles on a single page. For more quick communication, you can set different tones for different contacts. You can easily know for how long a person stays on whatsapp. The duration will display in digits and clock style. Date and day are also mentioned so no confusion will remain while tracking.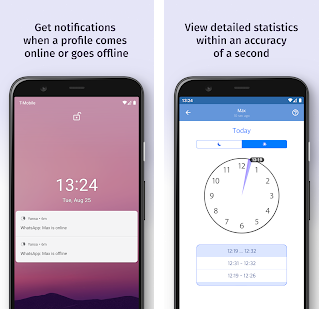 This is the next best last seen online tracker app for WhatsApp. On one page and in one look, you can easily see who is online and offline without checking the chats. The notification sound will ring at the right time so you can quickly catch the one you need. This app also shows you the time to let you know for how many hours, minutes and seconds, a person uses whatsapp. For this, you can see the clock pointing towards their spent timings. If you feel difficulty in analyzing clock, then their (starting and ending) duration is also shown in digital form. This app also allows you to add contacts (for tracking) up to your choices.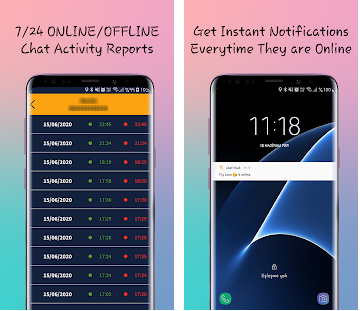 If you are looking for such an app that will tell you when your children or dear ones comes online, then WaStat is an amazing last seen online tracker app. It will also notify you when someone goes offline. There is a clock which you can view for knowing your and other's time that is spent on whatsapp, telegram and other social media. WaStat also enables you to view the previous month's tracking reports. In one time, you can put in more than 10 profiles for monitoring.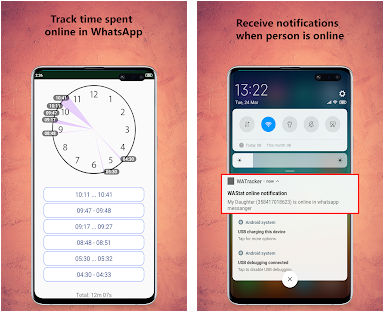 WhatLogin last seen online tracker app for WhatsApp has stunning interface and useful features. Firstly, you can use this to get instant alerts whenever your child or love ones will offline and online. Secondly, it shows you the last seen timings along with the calculated duration. In other words, from seconds to minutes and minutes to hours, every moment will be counted, and you will be informed about the exact timings. Not only one day but weekly and monthly reports will be produced to let you analyze in detail. With this app, you can add as many contacts as you want for getting their online status.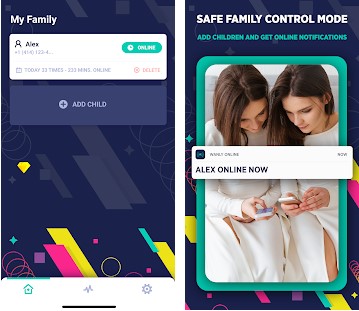 Do you want to know for how many hours you are using whatsapp and other networks? Do you want someone to inform you at which time your son or daughter will online? Then WaRadar is the best option. As it will notify you on the spot, shows you the total online time spending and provides the interval reports too. For displaying timings, different colors are used so you can quickly read the online and offline duration.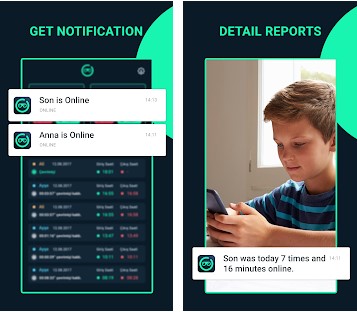 With more extra features, this is a perfect app for parents and all people who takes care of their love ones. Immediately it will alert you that someone is online. Their offline timings and intervals will also be shown. For more clarity and easiness, the filtering facility is available. If you are not interested in tracking all day, then this app allows you to get the reports based on certain date and time. Three numbers can be added for comparing and analyzing their online activities.
Without going to chats, you will be informed when your family member will online on whatsapp. There will be no difficulty. All process is fast and easy. When the person is online, you will see a notification on your screen. This app also displays the time when they left whatsapp. You can also know how many minutes or hours; you and they spend on online. At one time, you can pick 4 profiles of your choice with this last seen online tracker app.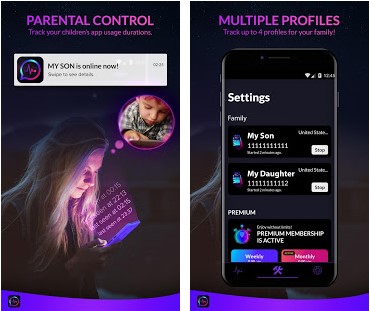 There are a lot of contacts in our phone or whatsapp but some people are special for us such as our family or kids so often we wish to have an app that will warn us about their online arrival. So, for all these people, this last seen online tracker app is the ideal one. Because this app sends notifications, generate reports and shows graphs to observe the online activities of your selected profiles. The app has very beautiful and eye-catching interface. It remains active all the time to let you be informed all day.
Daily we use whatsapp with some breaks. Whenever we check the phone its must to check the WhatsApp as well because most of our communications are done on Whatsapp these days. So, to monitor your whatsapp usage and to track your family's last seen intervals, this app is great. No need to tap on chatting, simply have this app and get the records of every single moment that is spend online. The provided statistics will be perfect. You can use various sounds for various profiles.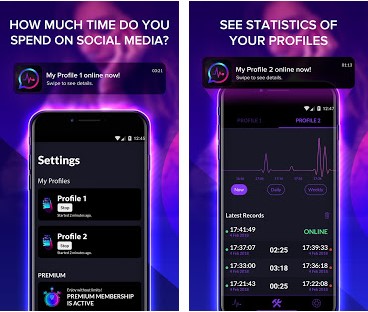 This app works just like the above last seen online tracker apps. Along with alerting you about the online usage, this app also monitors the last seen times. You can get the tracking reports based on daily and monthly online activity.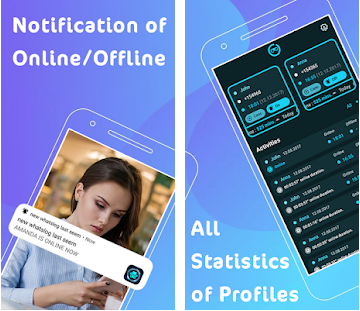 Thus, that's all about the top 10 last seen online tracker apps for android. All these apps have the same function and the same names with the little difference. But basically, all of them are good and best for tracking whatsapp usage.