2021 is coming soon. May in this new year your all wishes and dreams become true. You will get health, wealth, faithful life partner, best job, super car and anything you want. All your new year's resolution becomes fulfill and your life's difficulties turn into easiness. To refresh the spirit of the day, android joins a big hand with you and enables you to warmly welcome 2021 by downloading the following happy New Year apps for android. With the help of these apps, you can send the New Year's greetings and SMS to your loved ones even you can also enjoy the beautiful fireworks on your mobile. There are also many other interesting features in these happy New Year apps for android. Let's have a quick look.
This android app is famous because of its two amazing features: Firstly, it lets you know how many days, minutes and seconds are remaining in starting new year. So, you can prepare yourself for enjoying fireworks and making wishes. Secondly, it provides beautiful New year's images, colorful themes, unique shapes and best camera modes. If you only want to see the stunning fireworks then this app also lets you to disable the countdown.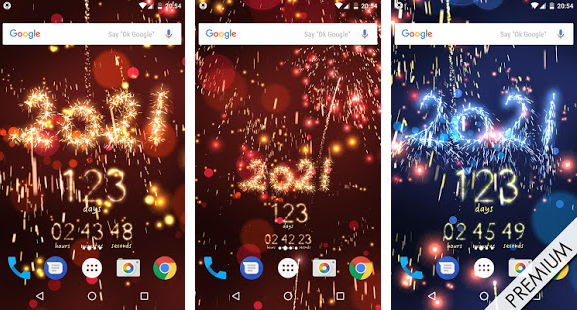 This app is designed to make your New Year's night more special and alluring as you never experienced earlier. You can see beautiful fireworks in to different colors, designs and sounds. You can change the amount of the sparks to get the more realistic effects. There is also a variety of live wallpapers which you can set to decorate your screen.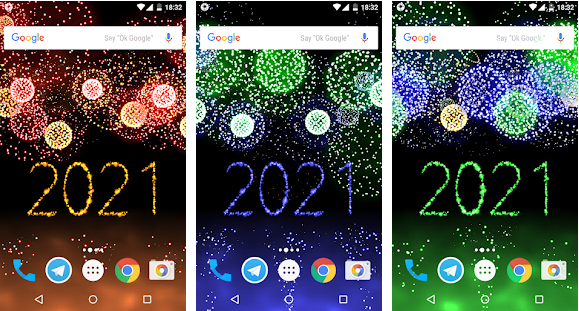 This is the best happy New Year app because it gives you more than 20 beautiful wallpapers, scenes and images. You can enable the fireworks along with sounds. This app also provides you a lot of fireworks types, star colors and photo frames to create as beautiful wallpapers as you want.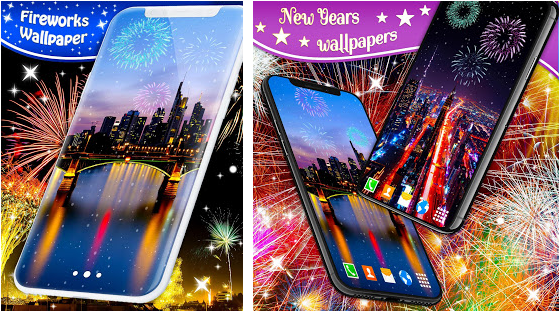 This happy New Year 2021 app provides you a lot of amazing fireworks live wallpapers into dark and light colors. You can select your favorite colors, light effects and patterns. This app also enables you to customize the fireworks and set your own picture into the backgrounds.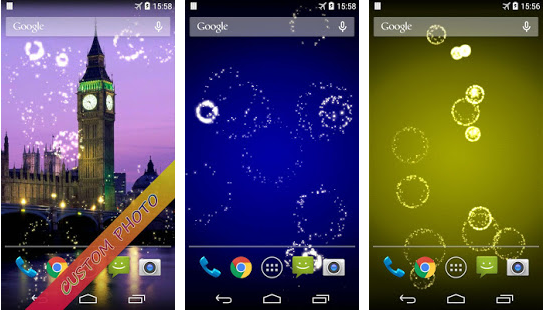 This is a very special happy New Year app for android because it lets you to have beautiful and soothing New Year's ringtones on your mobile. You can listen to the best New Year's songs and set them as the ringtones of your calls, messages, notifications and alarms etc.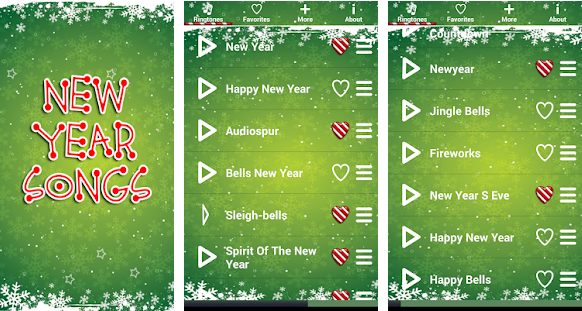 If you are looking for the best New Year greeting cards then this app is just for you. It has many cute, colorful and decorated greeting cards to send them to your dear ones. You can also create your own cards with your love messages and digital signs. This app also enables you to set the reminders to send the greeting cards on time.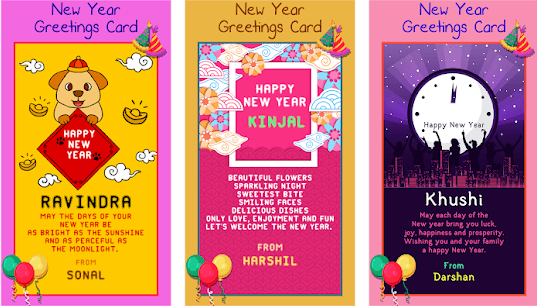 This happy New Year app has a big collection of New Year quotes, wishes and greeting cards. All the greeting cards are beautiful and designed with colorful flowers, candles, hearts, fireworks and many other things. You can easily send your favorite and heart touching greetings to your friends. This happy New Year app also allows you to set any e-card as wallpaper.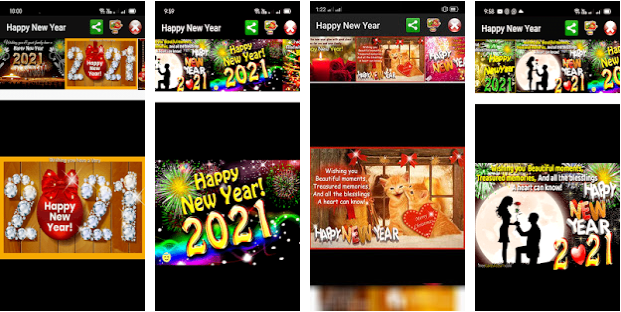 This happy New Year app has all the important features which you may need to celebrate the New Year in a stylish way. You can send New Year special e-cards, greetings, wishes, pictures and SMS to your friends. This app also lets you to have the best New Year status quotes, Whatsapp messages, wallpapers, songs and many other things.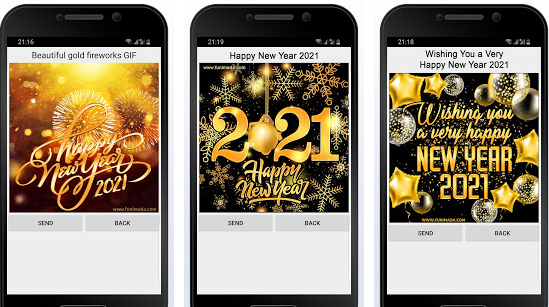 How you will celebrate the New Year 2021? Do you have made any special New Year's resolutions? Will you like to try any of the above happy New Year app for android? Share with Newzoogle via comments and emails.