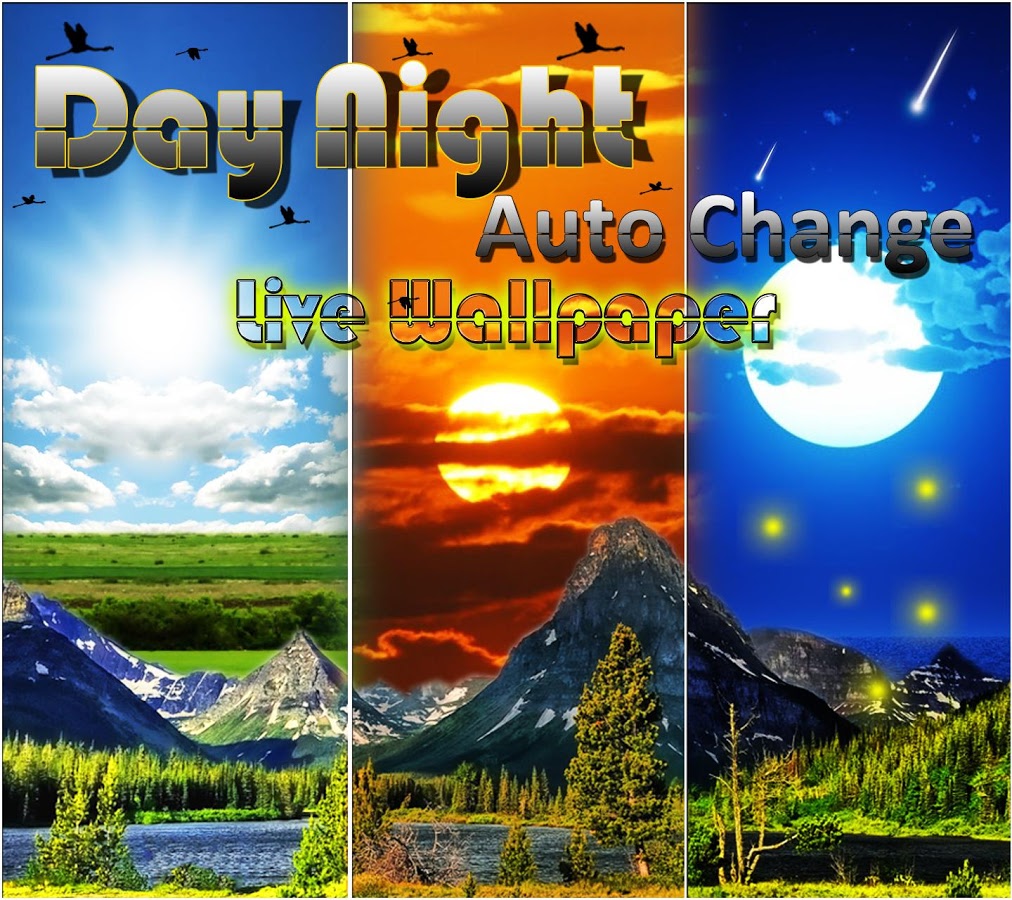 The wallpaper is a least valued but essential aspect of your android device. It is the first thing which you interact after handling the mobile. Some people are very choosey about the wallpapers while the others are nonchalant and do not bother to change the wallpaper for months or years due to various reasons. Firstly, they have no time for searching the wallpapers. Secondly, they got much irritated after the selection when the wallpaper size is high or less than the normal screen and they have to modify the settings. Thirdly, they preserve their battery power for important tasks, not for the trivial ones like wallpapers. Fourthly, they consider that it is a time consuming task to change the wallpaper. Keeping in mind all these factors the developers had created such android apps which will save your battery and automatically change the wallpapers. These automatic wallpaper changer apps for android have a lot of interesting features. Let's read in detail.


This free automatic wallpaper changer app will refresh your screen with new wallpaper after passing the short time intervals you have set. Whenever you unlock your mobile it will show you the new image or photo of your loved ones as wallpaper. The app will automatically resize the wallpaper up to your screen display. Its widget system also gives the option to change the wallpaper in a single click.


The unique feature of this auto wallpaper changer app for android is that it will not drain your battery as compare to other apps. The existing image will stay on your home screen for a limited time and the app will renew it from minute to minute. Within the automatic wallpaper changer app you can store a large amount of wallpapers and can also set their moving durations.
Zoogle loves to describe about this free auto wallpaper changer app due to its magical functions. The app has the ability to automatically change your wallpaper according to the sunrise and sunset movements. For example, it will say you good morning with beautiful morning wallpaper and birds chirping sounds. The auto change wallpaper will also allow you to control the density of the birds, moon shapes and clouds in the wallpaper.
This automatic wallpaper changer app for android is compatible both for mobiles and tablets. You can set the time pauses for different live wallpapers and can also give them astonishing effects. It enables you to set a variety of wallpapers for lock and unlock screen. New wallpaper will also appear automatically if you double tap on the home screen.


Automatic Wallpaper changer app let you to organize the wallpapers so that they come in order otherwise the app itself randomly select the next wallpaper for you. You can set the timer or click on widget for refreshing your screen with new wallpaper. This free android auto wallpaper changer app is not a power hungry app and is totally ad free.
If the ads are disturbing you then check out zoogle's article based on free Ad Blocking Apps for Android.
This free android wallpaper changer app performs the same function like the above automatic wallpaper changer apps but the difference is that it has a lot of beautiful wallpapers with various categories like flowers, nature and animals etc. It also allows you to create your favorite wallpaper gallery and transfer them in to SD cards. You can easily find out the wallpapers by date, color, resolution, rating and tags.


Go multiple auto wallpaper changer app for android allows you to change your wallpaper with gestures and set various wallpapers for each screen. It enables you to view all the wallpapers in a slide show with shadow effects. It also gives you the options to select the wallpaper from the app store or from your phone.
If you have used another automatic wallpaper changer app for android then share with zoogle in the comments below.