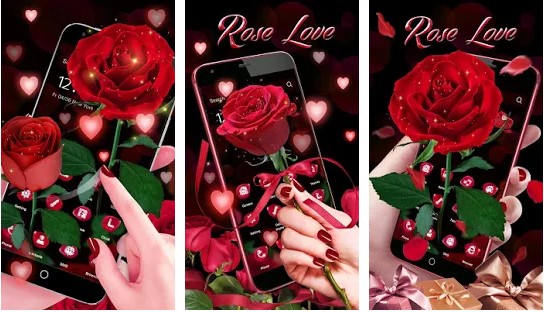 To live in the company of nature especially in the company of flowers makes us happy, relaxed and optimistic. Similarly, nature wallpapers give a fresh and new look to our mobile screens. Therefore, previously we had discussed flower wallpaper apps and now we are sharing the most loved rose live wallpaper apps for android. These apps give you many nice animated pictures of roses into different colors like red, pink, white and more. All rose images are beautiful and best to refresh your background. Not only simple photos but various effects can also be applied on any wallpaper. Let's know more:
This app offers an amazing view of rose with two or three green leaves. The rose will rotate, and its background scene will also change up to it. You will feel as if you are in a garden where there is no noise and the beauty of roses invites you to release your tensions. The whole scene will freshen up your device and mood as well.
In free version, only red rose is displayed while the purchased version presents more romantic roses in yellow, pink and other colors. Each 3D rose picture has different backgrounds. When you move the flower in circular position more comforting scenes will also be shown to you.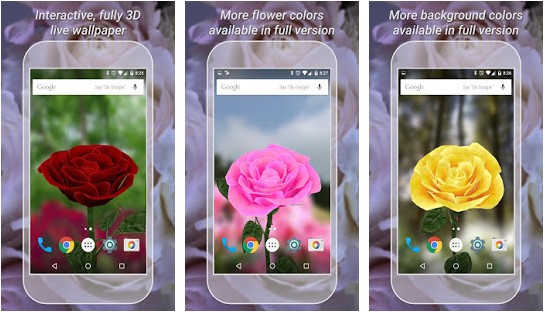 If pink is your favorite color, then this app is for you because it provides you numerous rose images in light and dark pink shades. In some pictures, you will see single delicate pink rose while in others a bundle of roses is collected. Every wallpaper of this app is based on different background colors. All scenes are very much soothing and looks perfect with a lovely pink rose.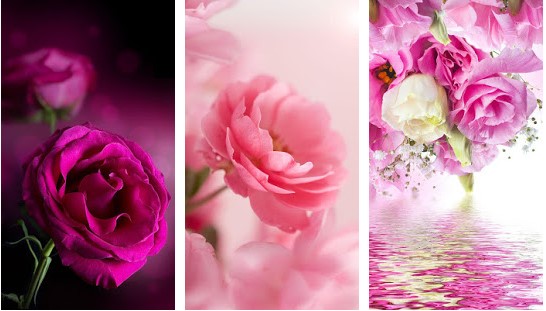 This app is best for those who like bouquets made of roses only. Each bouquet has fresh look even you can feel their smell. The bouquets are arranged nicely and has different number of flowers. So, along with decorating your screen, you can also share these images on special days. Mostly the bouquet of red roses is used but keeping in mind the likes and dislikes of every person, this app has pictures of roses in all colors including blue, green, black, purple, pink and orange etc. A single photo of rose is also included.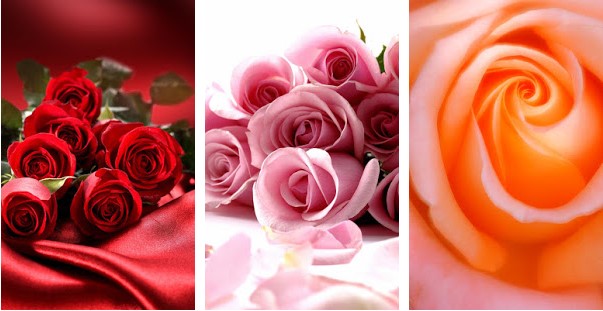 This is a fantastic app for having a shiny, stylish and beautiful rose pictures. The unique feature is that you can apply various touch effects and amazing animations. The whole screen will look as a magic. Different type of glittery particles will move around the rose picture. The background color of each rose image is also enchanting.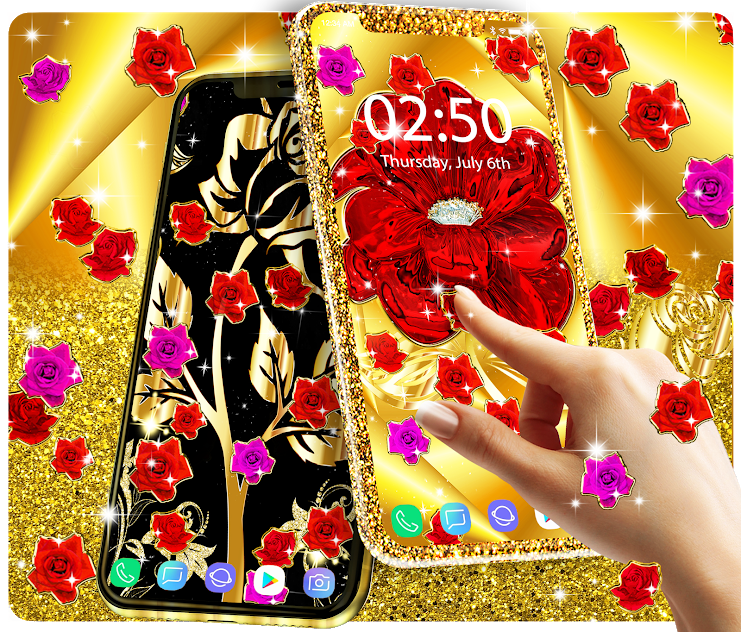 In this app, you will see many cute roses with or without stem. Some pictures have only one rose, some have two and some have multiple flowers. Just like rose colors, the image quality is also captivating.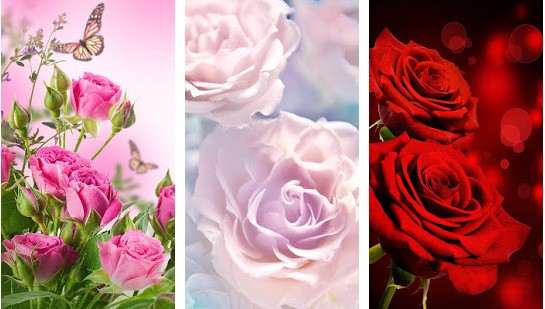 Which is your favorite rose color? Do you like single rose or bouquets? Tell in comment section.