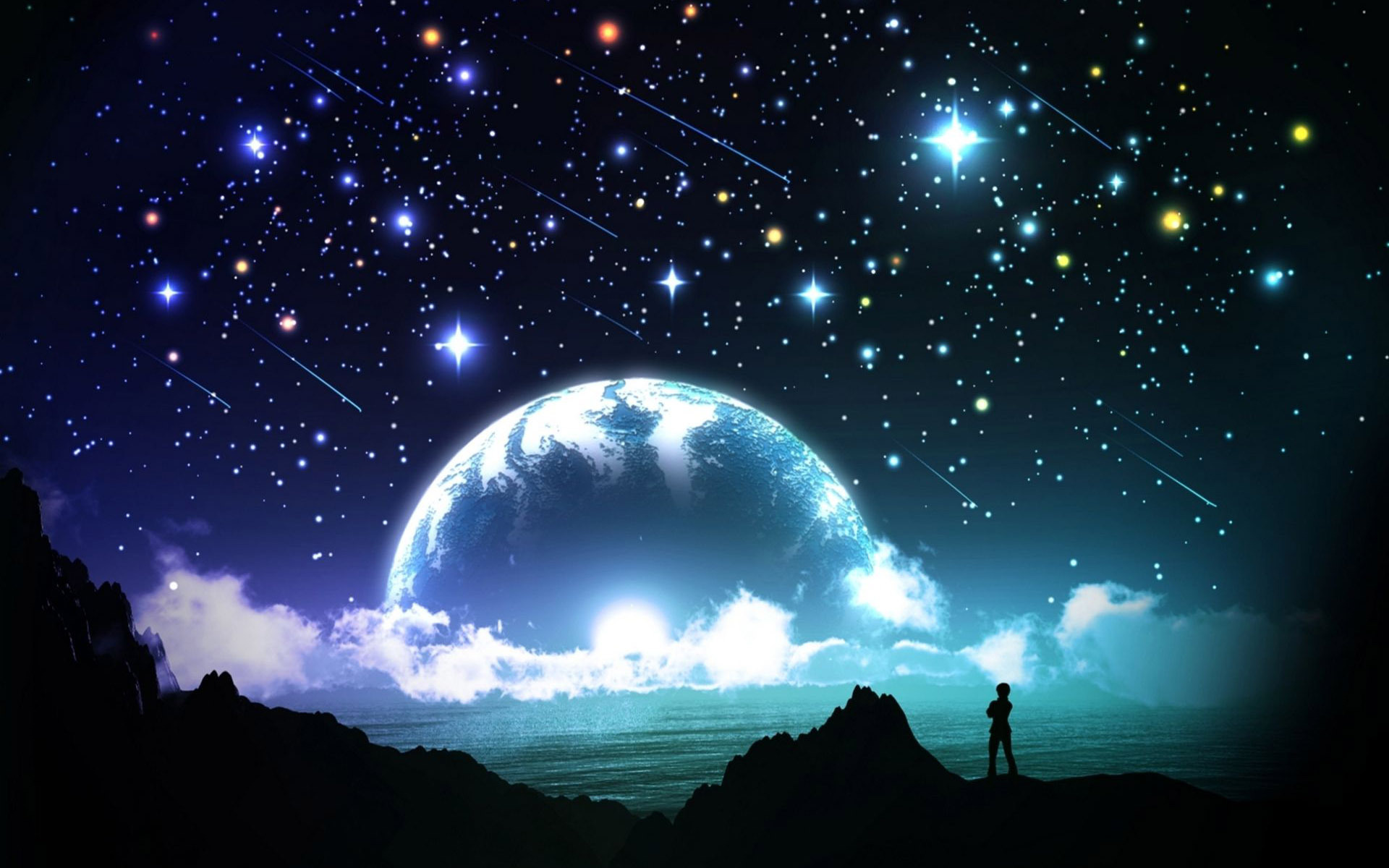 In the previous article, I had talked about the best sunset wallpapers and now I am going to discuss the beautiful night wallpapers. Because after sunset there falls night. When the sky is covered with darkness, the little stars shine, the moon looks glorious and the earth decked with colorful lights.
In different seasons the night looks different, but one thing remains the same and that is the "calmness". There is no noise, everyone is ready for bed and enjoying sweet dreams. To feel that "calmness" and to see stars and moon at any time, download the following night live wallpaper apps for android. These apps show you many night scenes located in different areas of the land. The animated photos are in HD results and perfectly portray the night beauty.
Let's check out all the features of the beautiful night live wallpaper apps.
Moonlight live wallpaper app gives the hottest collection of moon and star images to brighten up your screen backgrounds. You can edit the pictures, use 3D parallax effects and change the glittering particles, up to your interest. This app is also best for landscape mode, horizontal orientation and romantic themes.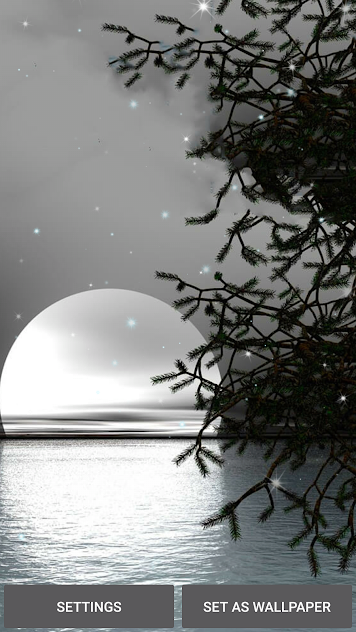 This night live wallpaper app lets you to see the stars and moon reflection over the river, enjoy the full and half-moon, look the stars in clouds and in clear sky. In this app, you can also observe the different shades of night.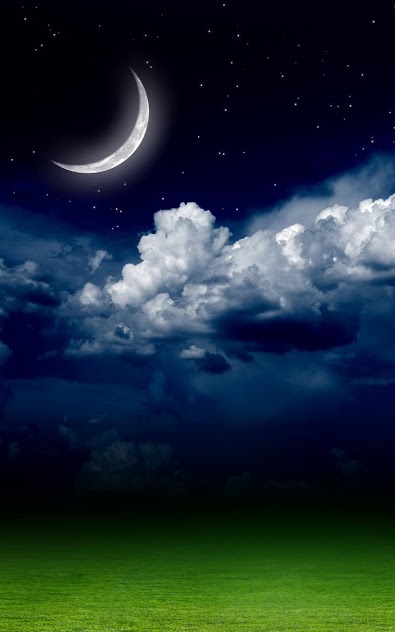 Mystic night live wallpaper app introduces you with multiple night scenes such as night at villages, cities, streets and seashores. In each picture, there is a strange charm which is simultaneously mysterious and delightful as well. All wallpapers are battery friendly and looks amazing on 99% devices.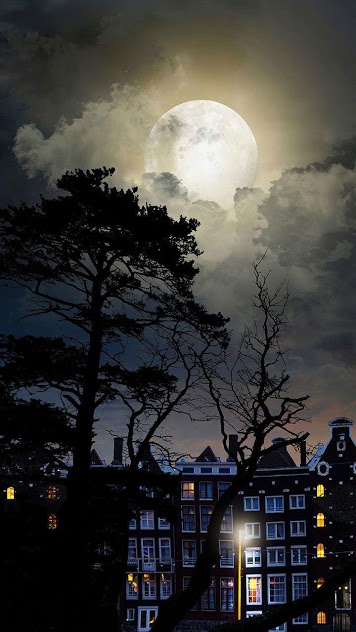 This is a top wallpaper app that is produced by winterlight. It offers you various stunning graphics that perfectly highlight the night glory. There are twinkling stars, full moon, autumn trees, moving windmill and night creatures to make your screens awesome. This app also enables you to adorn the wallpapers with your favorite items.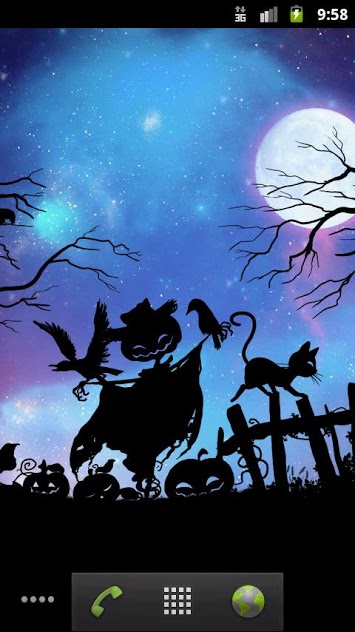 Dream night live wallpaper app is one of the best creations of "Teragon" developers. It provides you many beautiful night backgrounds in soft blue color which is good for your eyes. You can watch the moon in your favorite shape. There will be snow fall, shelling stars, singing birds, winter trees and much more to decorate your devices up to your desires.
This is a unique android app with unique features. It gives you 3 type of themes which has different colors, beautiful flowers, sparkling moon and flying birds. You can control the directions of the objects and have the breathtaking pictures to modernize your backgrounds. Pro version of this app has more wallpapers with more functions.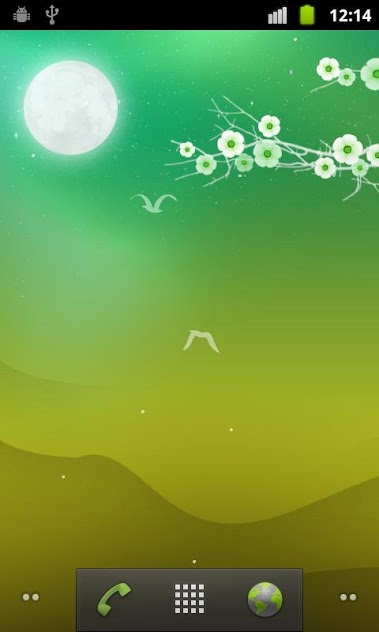 Winter night live wallpaper app provides 15 wonderful photos based on Christmas tree, mountains, forest and cities etc. There are 2D and 3D snowflakes which will gently fall on your mobile and tablet screens. The whole wallpapers look real and let you feel what winter has bring for you. This app also gives you water ripple effects and various other options to change wallpaper look.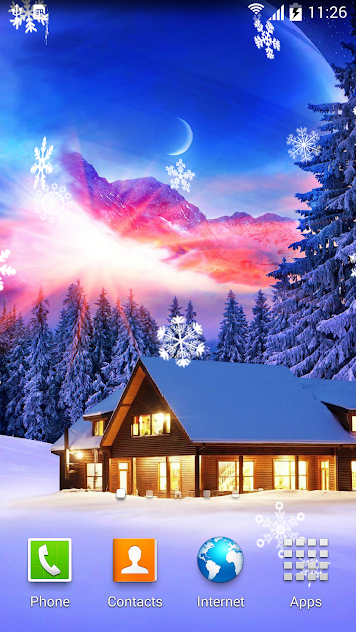 This is a fantastic wallpaper app because it shows you very beautiful photos of the night beauty, city lights and snowflakes which will remind you of winter, Christmas and happy new year. From eight of the best scenes, you can set the one you like the most.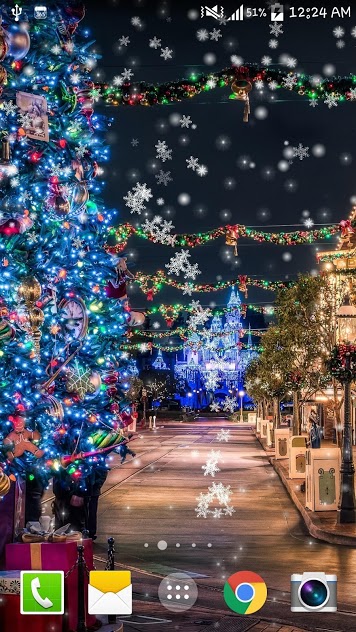 Different cities have different type of night grace because of the variety of building designs and lighting styles. Here in this app you will enjoy the pictures of various cities or streets which looks awesome at evening and night time.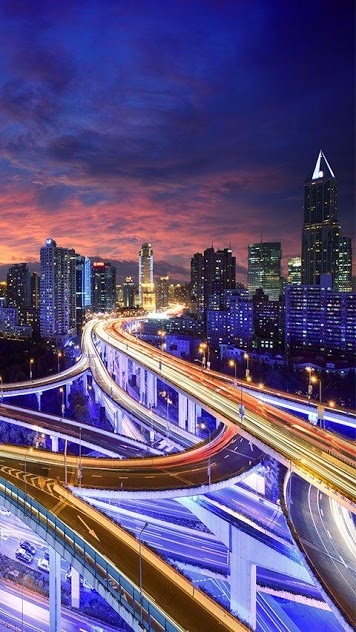 Do you want to visit Dubai? Then have this popular android app because it provides you a lot of amazing pictures of Dubai including its huge buildings, shopping malls, hotels and lightings etc. To embellish your mobile's screen and to enjoy night life of Dubai, pick up the wallpaper of your choice.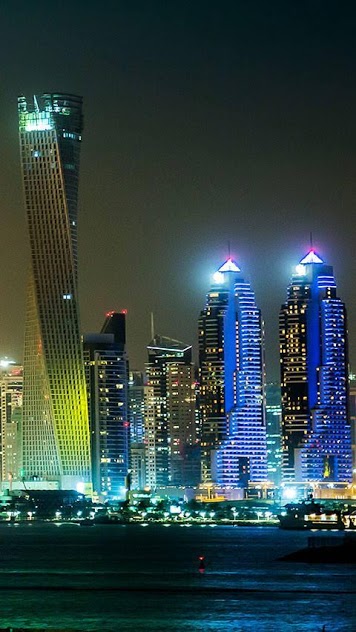 Which wallpaper is best, according to your experience? Share with us.