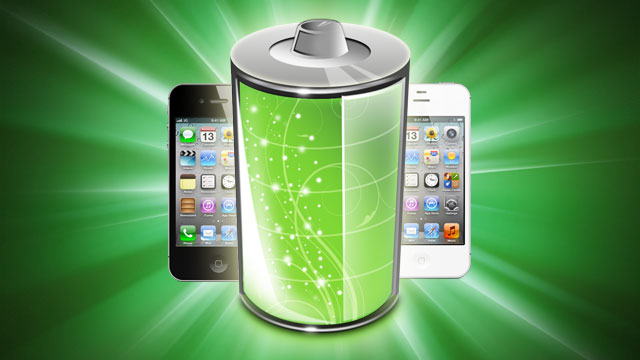 Android mobiles are the best devices available in the market but unfortunately android has one big flaw. It drains your battery very quickly and do not care whether you are attending an important call or video conference, it will stop your communication. In such a situation you have to recharge your device otherwise your mobile is useless like a person who is soulless. The reasons are countless which invite this trouble. For example, you have installed a lot of android apps, live wallpapers and games for your recreation but forget about battery power. To extend your androids battery life you have to pick up the battery saver apps because these apps have the ability to give you maximum protection from quick battery consumption. Once you install the battery saver apps for android you will love them. Zoogle says nothing except the truth. Let's read.
This battery saver is highly reviewed android app on Google Play Store. The app let you to keep track your battery power and handle the problems which are the big hurdle in accurate charging. It detects the power hungry apps and automatically wipes them. This free battery saving app will increase your battery capacity from 50% to 90% and also implement the healthy charge manager.
This battery saver app will extend your battery period and before time alerts you to plug in your mobile. Task killer, charging tips, sleep modes and brightness control are the features which help you to save your battery power as much as you like.
With this battery saver app keeps your phone healthy and active all the time. The app joins big hand with you to manage your apps, 3G/ 4G and Wi-Fi connections in such a way that will not suck your battery as usual. You can select from the preset profiles and customize them up to your battery saving requirements.
This app also supports the junk cleaner and schedule intervals for cooling your device.
This battery saver app enables you to optimize the battery consumption just in a single click. It will tell you the current battery status and makes easy for you to compare the battery usage before and after the Wi-Fi connection, Bluetooth and other tasks. This free battery saving app also supports widget that extends the battery life and memory etc.
If you want to get important device details and phone cooler, then this is a must have app.


It is a multi-featured battery saver app for android because it gives you all the important information related to your battery like low battery status, remaining time, voltage and temperature etc. You can modify and manage the theme , internet connectivity, blacklist and its contrary as well. This battery saving app for android has a beautiful overlay of screen filter that protect your eyes and battery. For more information read zoogle's article based on best Screen Filter Apps for Android.
This free battery saver app performs amazing functions. Firstly, boost your ram and memory space. Secondly, saves your battery energy and increase its life span. The app will give you fresh updates about your battery as it goes from 100 % to 20 %. Set the sleep mode, battery tracker and many other options for perfect battery health with battery saver app.
This app also provides you private browser, CPU cooler and charging schedules etc.
One touch battery saver app tracks the ways how you charge and use your battery power. You can turn off the GPS Location tracking apps, live wallpapers and many other background tasks in case you have the battery shortage problem. It also offers various battery modules, battery reminders, speed mode and a lot more to protect your battery.
Save the power of your android before it stops working and be the first to leave the comments.