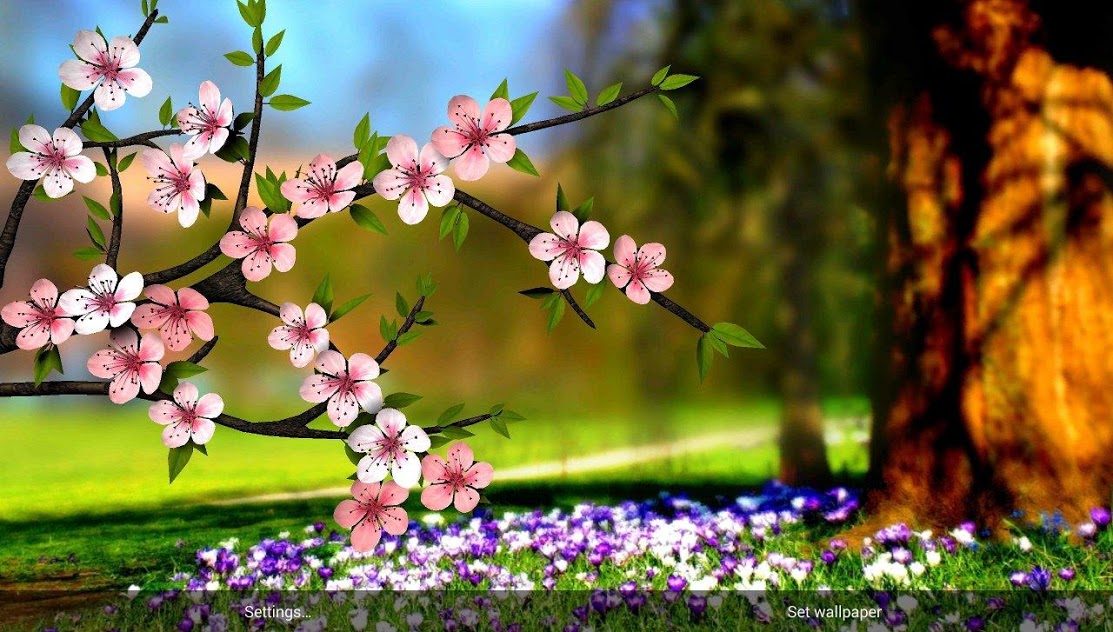 People love to change the wallpapers up to the events and seasons otherwise the screen looks outdated or somehow boring. To change the wallpapers also means to refresh your mood. But one of my friends, always prefer the spring wallpapers because according to him, spring images give him energy and takes him in a scenario where he feels happiness. He also beautifully connects spring season with young age. As in young age man is full of energy similarly in spring season the nature is full of energy. There is beauty everywhere, birds sing, flowers blossom and colors shine.
So, if you want to keep yourself young in any age then spring live wallpaper apps for android are best for you. These apps show you such inspiring natural scenes that will beautify your screens and provide you cheerfulness. In this regard, I also remember Robin Williams who said that in spring season nature says, "Let's party".
Top spring live wallpaper apps are reviewed below:
In this app, spring is portrayed with fresh leaves, glowing trees, stirring lakes, colorful flowers and clear sky. From more than 10 images, you can select the one touches your heart. It also gives you different options for settings, supports home-screen switching and looks great on all screens.
This is a special 3D spring live wallpaper app as it lets you to see different type of flowers in vivid colors like pink, yellow, white, purple, red and others. You can apply amazing effects on the pictures of your choice. For example, you can allow the butterflies to move around your favorite flowers. The rain will romantically fall, and you will also observe the fog on your screen. When you touch the screen, the water ripples or cute butterflies will appear to amuse you.
This app is available for mobiles as well as for tablets.
This app offers you the greatest images of nature which perfectly reflect the charms of spring when there is colors and greenery everywhere. You can enjoy these animated photos in various modes on various devices.
Beautiful screen backgrounds are gathered in this app. It truly captures the spring beauty and lets you to love nature. The animated pictures have lights and flashes that will automatically change as time passes. Without worrying about battery, you can enjoy cherry blossoms, flower petals, flowing streams and other marvelous landscapes.
If you are looking for such an android app that will show you a variety of natural scenes, then this app is only for you. Here you will get more than 40 high quality spring images to decorate your screens. To make your wallpapers more attractive, you can put different effects on them.
There are also thousands of spring live wallpaper apps but in our opinion above are best. What do you think? Does any of the above picture takes you in a dream land. Share in comments.