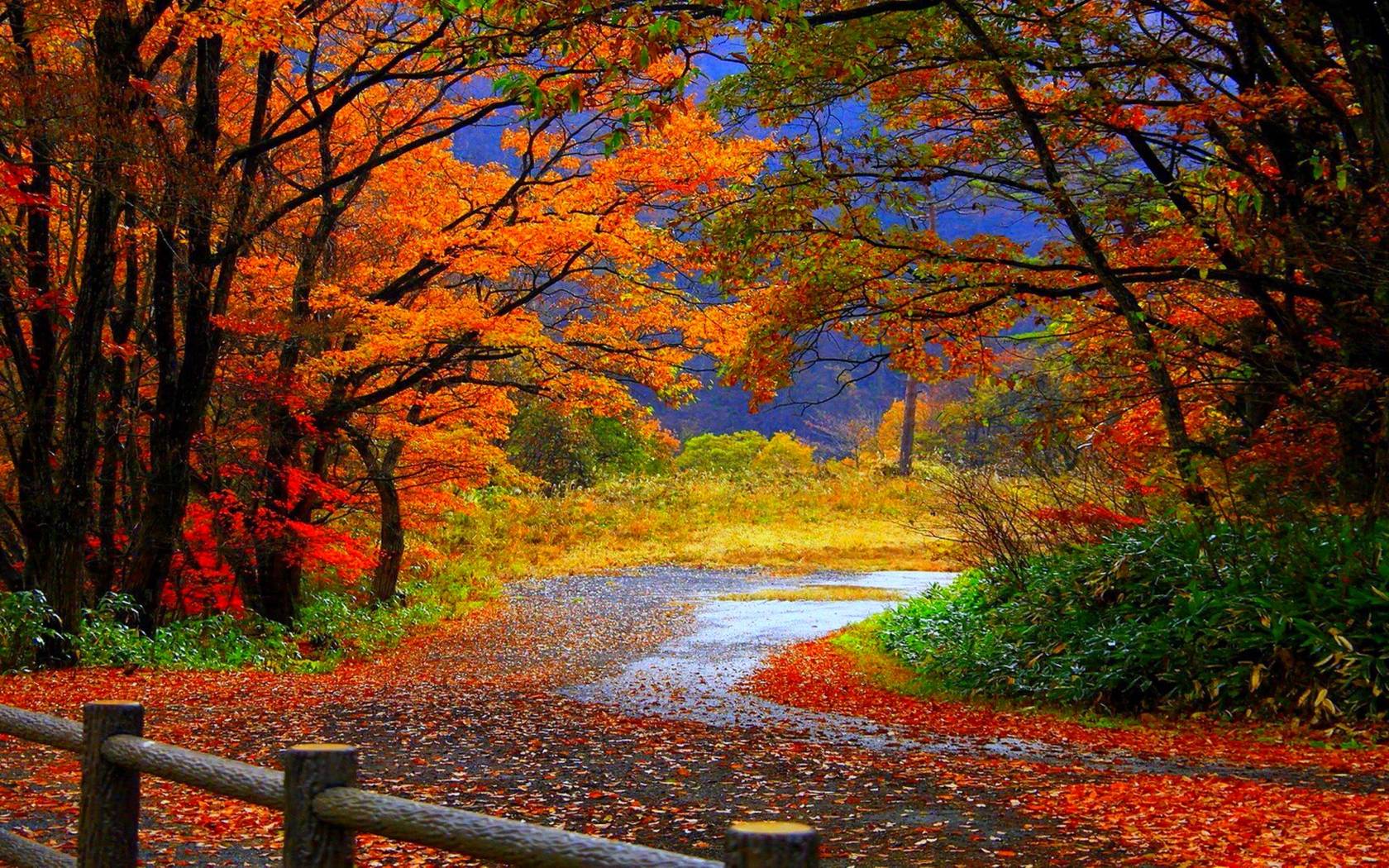 Autumn is the season of fall, the season of colors and the season of beauty when the trees or grounds are covered with beautiful and colorful leaves. As you see in the above image where the land is naturally decorated with yellow, orange, green, red and golden leaves. In this regard, I remember John Donne who said, "No spring nor summer beauty hath such grace as I have seen in one autumnal face."
To feel the spirit of the autumn, here you will know about the top autumn live wallpaper apps for android. These apps have the unique collection of autumn live wallpapers to decorate your screens and to make you an optimistic person who always hope for the best. If you want other wallpapers instead of autumn, then nature live wallpapers can be your choice. Anyways let's go ahead with more details on autumn live wallpaper apps for android.
This app comes at first number in our top 6 list because to its remarkable features and customization facilities. There are 9 amazing backgrounds with falling leaves and bubbles. You can change the: bubbles style, leaves design, their numbers and sounds etc. No need to change the background again and again, simply set the time for change and automatically view the slideshow of the beautiful autumn scenes.
In this app, you will see the beauty of various leaves that has turned into different colors and shapes due to autumn. The leaves will dramatically fall on your screen in your selected speed level. This app also makes it easy for you to set the leaves amount like low and high etc.
Best autumn scenes are gathered in this app to let you to enjoy what autumn has offered. All animated pictures are available in HD results but to protect your battery, the app will automatically stop the animations in case you are not using the screen. Moreover, this app also allows you to change the image quality and leaves animations according to your taste.
This app brings the most beautiful natural wallpapers related to autumn season. You can apply water waves, raindrops, falling leaves, 2D, 3D, misted-window, fog and many other effects on your selected wallpapers to get a realistic experience. All animated photos look perfect on mobiles and tablets as well.
Maple Droplets live wallpaper is ideal for autumn lovers. It truly represents the autumn scenery along with raindrops. The dynamic pictures of this app will put a positive impact on your thoughts and let you to forget the sadness and have pleasure in the company of trees and leaves.
20 of the amazing autumn scenes are collected in this app. You can set your wallpaper in your style, such as, you can see different type of leaves, raindrops, water ripples, misted-window and other effects on the wallpaper of your choice. There are also a lot of options which you can select up to your mood.
Do you like to update your wallpapers according to the season, for example in cold weather, you like to set winter live wallpapers or just stick to autumn wallpapers because it's your favorite season? Share your thoughts with us.