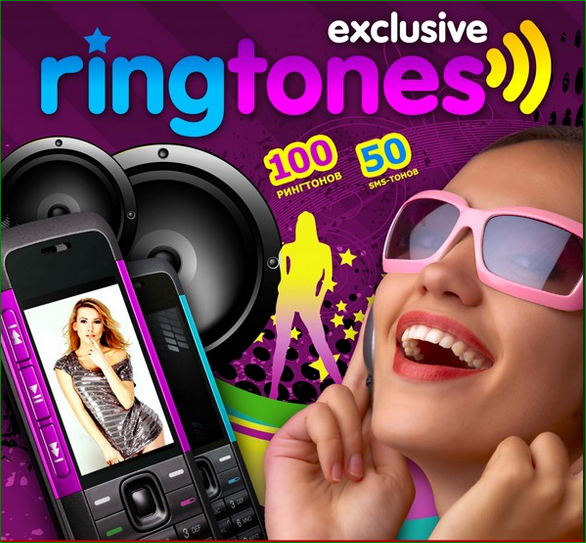 Your smart phone is not just a device which is easy to carry and dial rather it is the mirror of your personality because it reflects your taste. Especially the ringtone of your mobile makes you differ from others and leave the impression on others what type of person you are? If you are a funny person then definitely you will like that whenever your mobile rings it spread smiles on others face. If you want to make others fearful then you want to select scary ringtones. But the difficulty is that android mobile have very limited ringtones which are sometimes make you fool that your mobile is ringing while the mobile rings in the neighborhood. There are many ringtone apps for android and it's up to you what kind of ringtone you want to become your representative.


ZEDGE android ringtone app is packed with numerous latest and striking ringtones and enables you to set separate ringtones for every single contact. The app has a lot of beautiful wallpapers and also best for automatically changing the wallpapers. ZEDGE offers a widget which helps you to launch your favorite game in seconds. It will not be wrong to say ZEDGE the versatile android ringtone app.


Turn your favorite melodious songs into ringtones as much as you like. MP3 Cutter ringtone app allows you to edit and save your partial song collection in to sd cards and various formats. If you like to create your own ringtones then this free ringtone app for android is most welcomed. The duration of each ringtone will be filed up to your time requirements.
Audiko is an amazing android ringtone app because it gives you thousands of beautiful ringtones and wallpapers. You can easily find out your most wanted songs and ringtones such as classy, pop, romantic, sad and many others. This app also enables you to cut any part of your favorite songs, modify their intensity and set them as the ringtones of your calls, SMS, alarms and notifications. So try Audiko to daily get the new sounds.


Scary ringtone app is for the brave people who find adventures in everything and love to face the dangers. Imagine your phone rings at night in the ghost sound and alarms you "Do not look back"; will you have the courage to pick up your phone in that situation? Obviously you have, let's check the 95 free scary ringtones for android and set them out.


Some people have very jolly kind of mood and they try to spread happiness among others even in smallest ways like selecting such a funny ringtone that whenever their mobile rings people will turn their heads and pass sweet smiles. This free ringtone app for android phone has housed more than 70 funniest ringtones and shakes hand with you to make memorable moments.
This android ringtone app is especially designed for the people who love animals and their sounds. The app let you to choose the best animal sounds such as chicken, cat, lion and a lot more. So set your favorite animal ringtones for multiple tasks like notifications, messages and calls.


Zoogle likes this ringtone app for android because it consoles your dejected hearts with beautiful and high quality nature sounds. Take a deep breath and listen to the sounds of water fall, rain drops, due drops, wind whispers and many others like that from your android phone.
Cut away from the formal ringtones and select the app which has more latest and unique ringtones for android phone. Share the experience with zoogle in the comments.