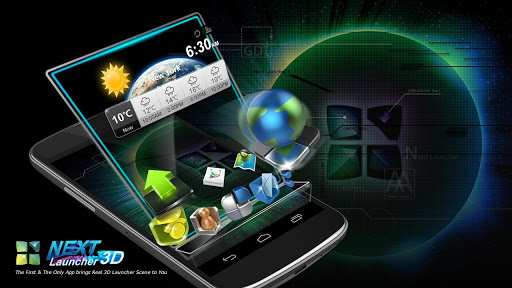 Android is getting popularity day by day due to its incredible and flexible operating system. It has created a thrill in the whole world of technology. You like to use android because you can modify it according to your desires. You can install different applications for increasing the functionality of your android devices like special selfie camera apps, screen filter apps and many others. But nothing can be comparable to 3D launcher apps for android.
3D launcher apps allow you to give special 3D effects to your android home screen. These 3D launcher apps are packed with such unique and marvelous features which are beyond our imagination. You will like to use them if style is your first priority.
Below there is a list of best 3D launcher apps for android.
GO Launcher EX-free theme, fast
Many people prefer to use this 3D launcher app due to its striking and brand new Ul design. It offers a unique package of multiple widgets like weather, clock and calendar etc. You can easily add the features and themes which you like the most.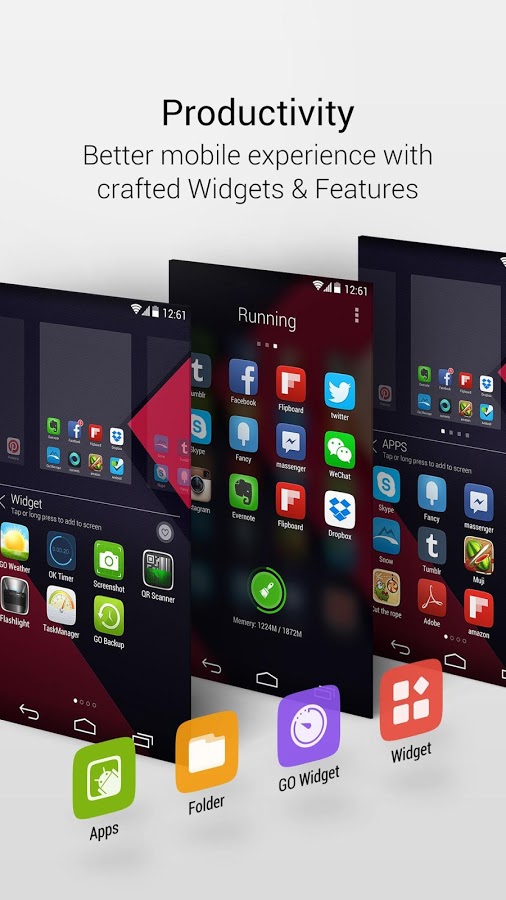 3D launcher Vs app let you to customize different 3D shapes for you app icons. You can rotate, zoom in and zoom out the icons for a clear vision. You can create short cuts for finding the apps quickly. 3D launcher also enables you to hide the more personal apps from others.
This 3D launcher app gives special and slippery transition effects to your home screen. It allows you to modify the size of dock bar and open the apps by wave sliding mode. 3D launcher TSF is also filled with unique widgets like message, music and clock etc.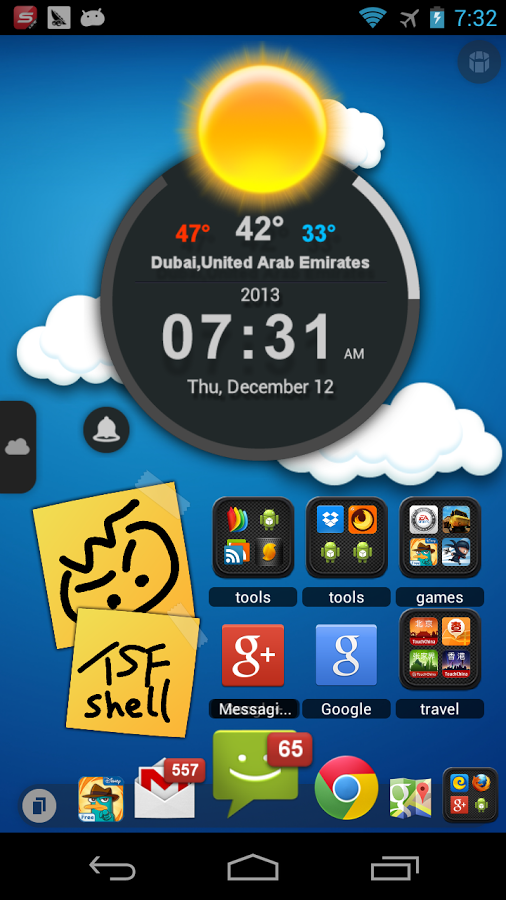 It is a very gorgeous and smart 3D launcher app for android. It helps you to turn your android device in a beautiful and well equipped home. You can arrange and find the apps by their names. You can also customize a variety of 3D options, 3D screen transitions, themes, widgets and wallpapers for enhancing the beauty of your home like android mobile.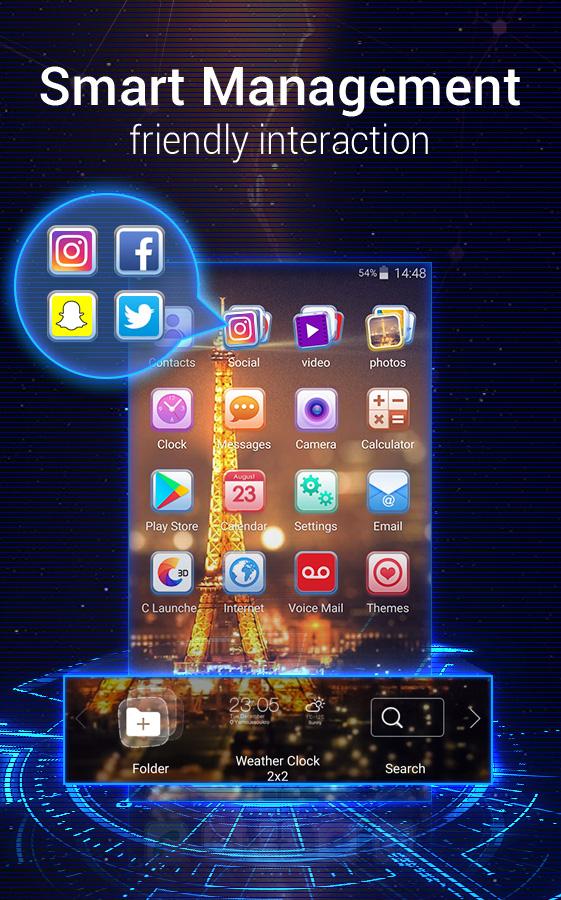 3D Earth launcher has a very beautiful and user friendly interface. It is the secure house of multiple 3D widgets, icons, themes, HD wallpapers and dynamic transitions. You can know the weather forecast, quickly search your favorites and increase the speed of your phone.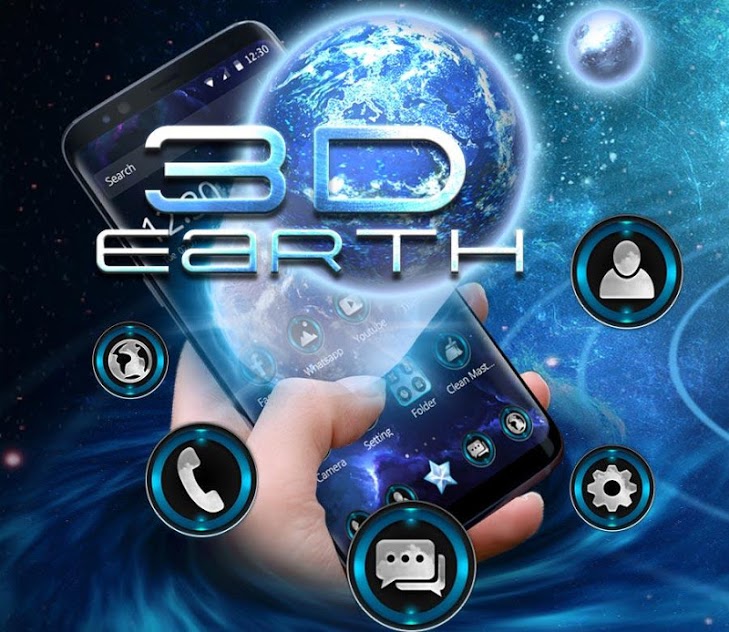 This is the best 3D launcher app for all the android users. You can give real 3D visual effects to your home screen and set the cute heart designed graphics. You can change the icon size for embracing the style. 3D Launcher New 2018 also enables you to enjoy stunning pink, red, blue and other themes.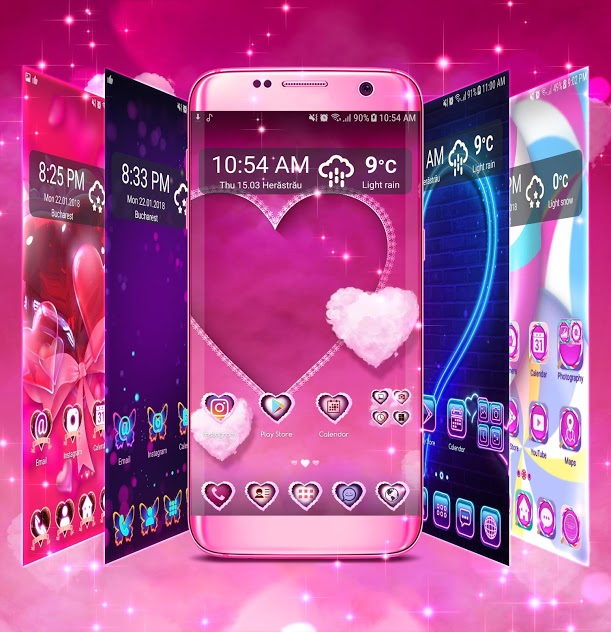 CM 3D launcher is a multi- dimensional 3D launcher app for android lovers. Its amazing 3D effects, themes, widgets and wallpapers will lead you in a fantasy world. You can store a large number of icons and folders in your phone or tablet. This app also secures your privacy.

I love to use "Next launcher 3D Shell" on my android. Which is the best 3D launcher app for android in your opinion? Tell me in the comments.