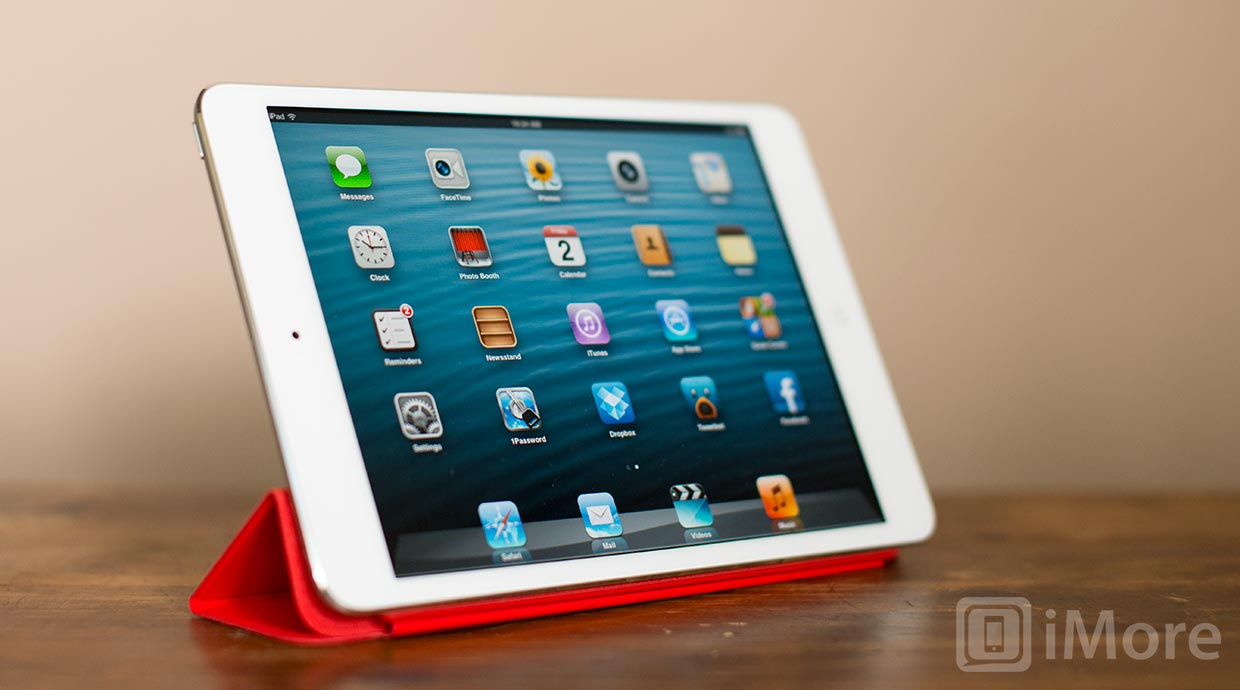 One of the most interesting devices is iPad. It performs such tasks which are beyond our imagination. iPad spy software give you the facility to keep an eye on the iPads or any other device which you handed over to others for a special purpose. By having spy software you can observe the daily activities of your kids or your employees.
Below there is a list of most striking spy software. It gives you the chance to pick up the best app for your iPad.
SpyBubble
Price: $49.95
SpyBubble is the best app for the parents who had given their iPads to their children. It can track the location where your device is placed. It enables you to know, to whom your children are calling, sending messages or pictures. Even you can get the complete record of the messages which are shared on social media like facebook, iMessengers or What'sApp.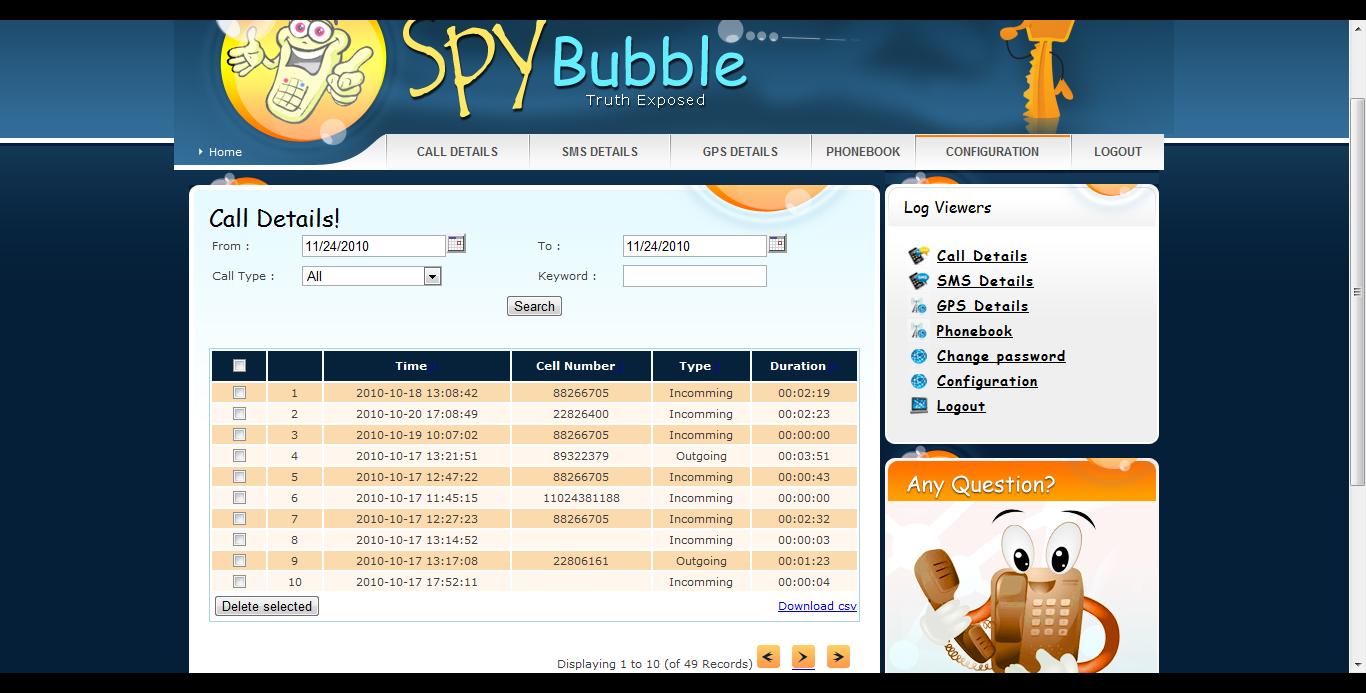 FlexiSpy
Price: $49.98
FlexiSpy is very much famous among the iPad users. It is packed with a lot of amazing features. You can view the every activity which had done on your iPad. The most unique feature of this app is the Spy Cam It allows you to directly hear the conversation of the target person along with the current video just by unlocking the camera and microphone of your iPad or iPhone.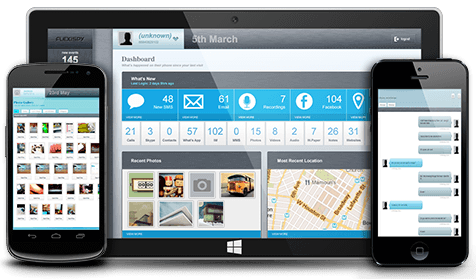 Mobile Spy
Price: $49.99
Mobile Spy software is famous both among the parents and businessmen. It helps you to know the fact that what your kids and workers are doing on the iPads which you have given to them. It can take the complete record of the browsing history, messages and emails. Then it can send the all logging information to your online mobile spy account.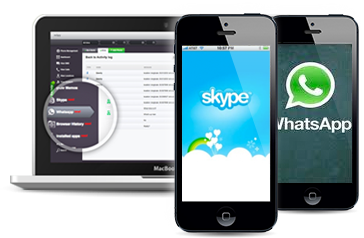 iSpy Cameras
Price: $0.99
iSpy camera works like Spy Cam. It allows you to view thousands of videos which are made by the public cameras. By having this software you can observe the most demanded places of your choice. You can also change the size of the video according to your choice by zoom in or zoom out feature. It also facilitates you to search out the best public camera.

SpyPic
Price: $1.99
Spypic is generally used in most crowded places. It secretly takes the picture on of any person you want to observe. The target person will be unable to know that you are taking his or her picture. You can cover up the camera screen with any other object. In most critical situations you can swipe the alibi screen horizontally which will entirely change the display.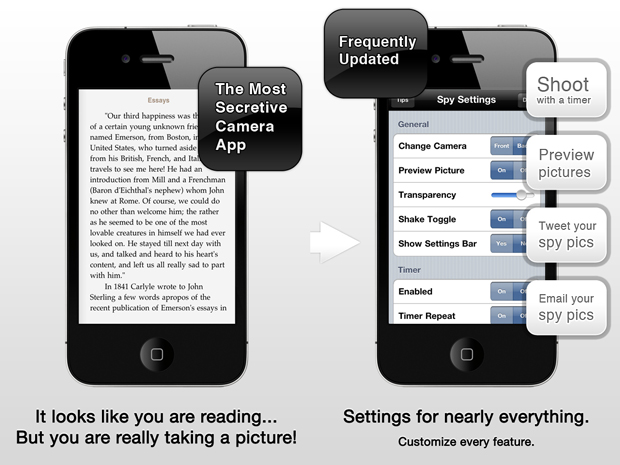 So you can install any of the above apps for protecting your iPads or any other device.
And here is the NEWZOOGLE SPECIAL:
XNSPY
Price: $8.33 / Month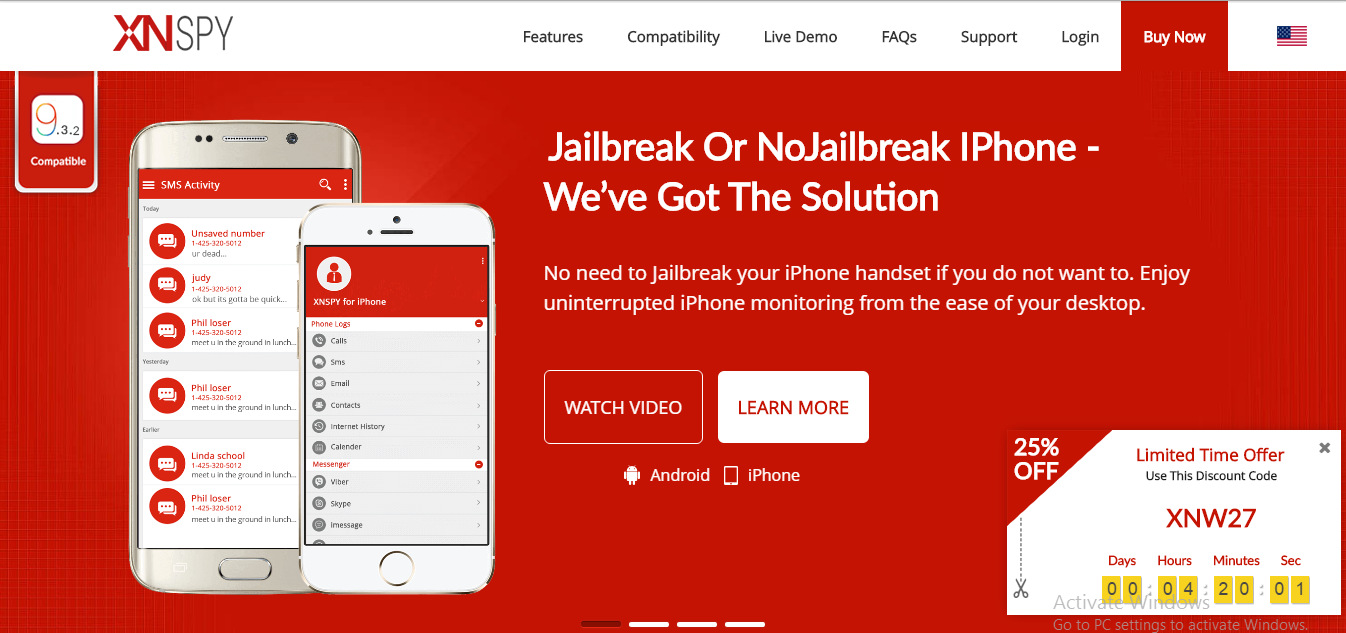 Due to the ephemeral nature of the technology nowadays, people tend to replace their electronic devices quite frequently. So if a person (who you are monitoring) changes his/her iPad with an Android tablet, or vice versa, your existing spying app subscription becomes useless. A cross-platform spying app like XNSPY could solve this enigma quite well. XNSPY works with all iOS (iPads, iPhones and iPods) and Android devices. So if you have bought a year's subscription for an iOS device, but you want to spy on an Android device, you can port your remaining subscription to the new device. XNSPY is affordable and has all the essential spying features like call and ambient recording, remote screenshot, app blocking and others like phone logs and social media monitoring. This app is suitable for all the parents and employees who want to spy on others. Check out the detailed review of this app from here.