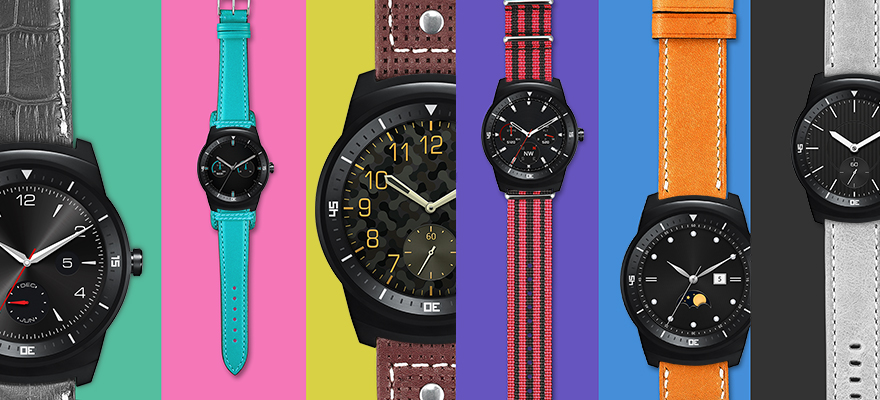 You can wear Android smartwatch in every occasion for increasing your personality grace. These smartwatches perform such functions which are beyond our imagination. These smartwatches enable you to get the notifications from your mobile. You can easily know that who is sending messages or calling to you even without handling your mobiles in your hands. You can play your favorite songs and videos on Android wear smartwatche. These smartwatches are also waterproof.
These and a lot of more functions will fascinate you more. For your convenience, I want to throw the light on top 7 Android wear smartwatches.
LG G Watch R
Price: $229.99
If your wrist is very thin to wear a smartwatch then you will prefer the LG G watch. Its 1.3 inch screen display is very compelling and friendly. The G watch has the ability to receive the notifications. It allows you to send messages, attend the calls and play the songs without touching your mobile.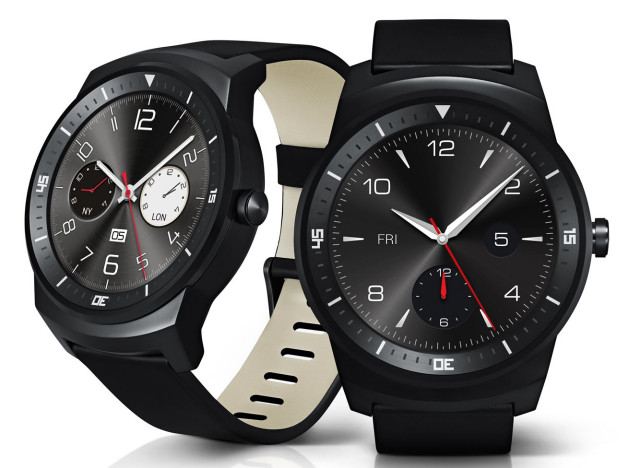 Motorola Moto 360
Price: $249.99
Moto 360 is the best Android wear smartwatch. Its spherical stainless steel design gives a sweet touch to its screen display. It can easily understand "Google Now Voice Commands" and push the notifications from your handset to your smartwatch. You can charge it without using any wire connection.
Price: $229.99
Many business men prefer the Pebble Steel smartwatch because of its stylish and graceful design. It's brushed stainless or mate black color is very appealing. It has the ability to automatically remove the fingerprints from the screen. Its single menu will show you all the necessary options like notifications, watch faces and music.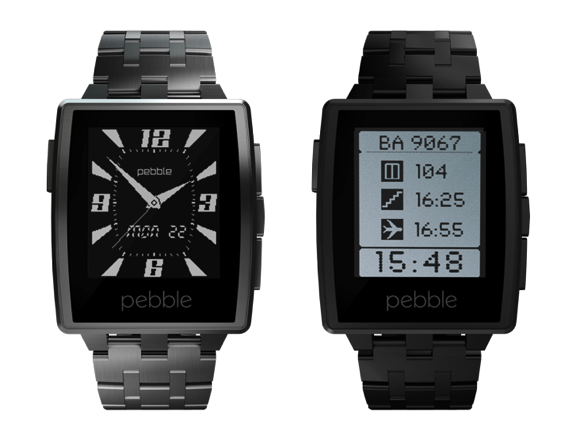 Samsung Gear 2
Price: $299
Samsung Gear 2 smartwatch performs many unique tasks like its high quality camera allows you to capture the photos, attend or reject the phone calls by sending predefined messages without having direct access to your mobile. Its S Voice feature helps you to know about weather forecast on your wrist. By installing Gear manager app, you can increase its functions.
Price: not declare
Its sophisticated style appeals to everyone. If you are much bored by your circular smartwatches then Asus ZenWatch is best for you. Its 1.63 inch screen with curved edges and strong leather strap looks very nice. You have to double click on the screen for launching a new feature. By installing an app, you will really enjoy its superb functionality.
Price: $249.99
The key feature of Sony Smart Watch 3 is its GPS module. It has the ability to track your daily activities. You can play the songs of your choice directly from Sony Smart Watch 3 without accessing to your mobile. It is available in the market in very unique colors. It strongly resists the water flow.
Price: $ 199
You can adjust its plastic band according to your wrist. Its curved screen display is very much impressive. You can increase and decrease the brightness of the screen. You can measure your heart rate and sleeping timings. You can stay connected with weather forecast and dates along with time. You can easily install the app of your choice.


Tell us which smartwatch you want to wear for making you more stylish.