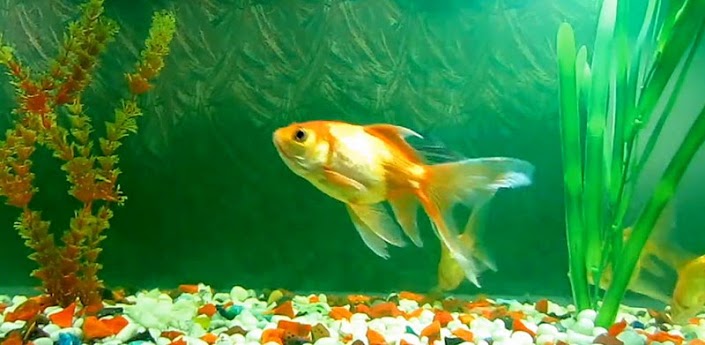 Fish is a very innocent and lovely sea creature. You can enhance the beauty of your house with gorgeous fish aquariums. Their beautiful colors and lovely pranks give much pleasure to your dejected hearts. But you cannot keep the aquarium with you all the time. In that case, aquarium live wallpapers help you a lot. You can beautify your Android devices by aquarium live wallpapers. These aquarium live wallpapers seem to be very rare and close to nature.
For your convenience, I have selected the aquarium live wallpapers which support both landscape/portrait and home-screen switching. Their battery usage is very low.
Aquarium Live Wallpaper leads you towards the depth of sea. For a few moments you will feel that you have become the part of the sea world. The beautiful tropical fishes will start swimming on your screen displays.
This app is packed with more than 10 aquarium live wallpapers and gives you the opportunity to choose the best. You can change the floating speed of the bubbles like very fast, very slow and medium. The background images give a realistic touch to your mobile or tablet screens.
My Photo Aquarium free live Wallpaper allows you to customize your pictures. You can frame your photos and edit them in the aquarium live wallpaper. You will feel much pleasure when the beautiful fishes will swim around your photo. You can get the attention of the fish by touching the screen. You can increase or decrease their numbers or swimming speeds. You can give directions to them for floating.
The aquarium free live wallpaper has gorgeous sea backgrounds with colorful 3D fish and plants. If you double tap the screen, the fishes will jump to get the food. It also supports landscape mode and home screen switching.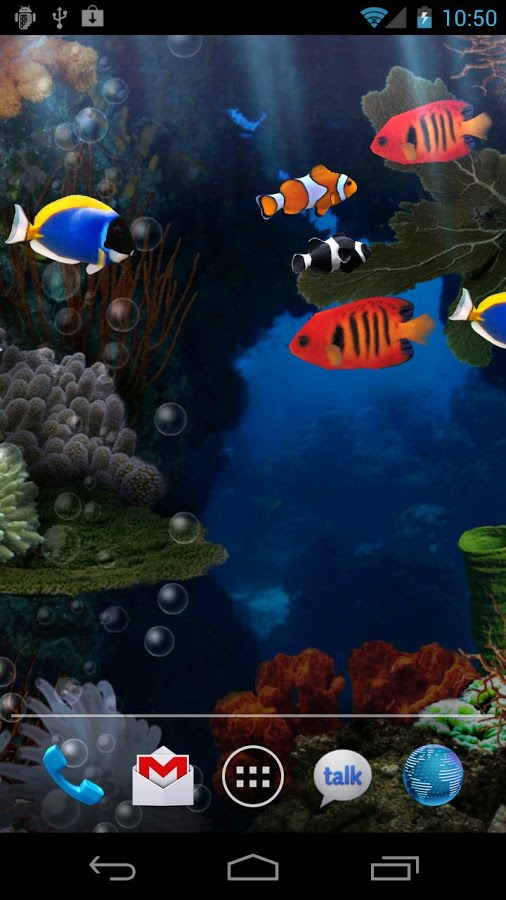 aniPet Aquarium Live Wallpaper
Your phone will give a very realistic picture of the water world by having aniPet Aquarium Live Wallpaper. You have to feed the fishes otherwise they will die. And if they remain alive then you will get the chance to see their next generation. From 20 fishes, you can grow 180 species. You can control their growth, speed and light effects.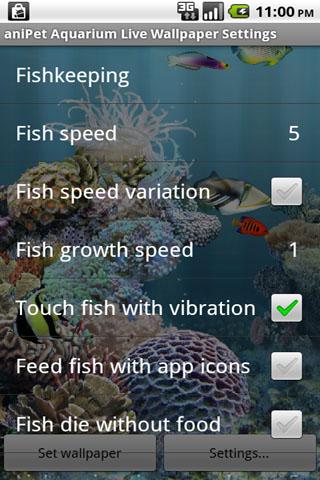 Multi-color fishes and amazing background images helps you to create a real aquarium in your desktop or mobile screens. Koi Fish Live Wallpaper has the ability to automatically change the screen animations, fishes and plants. It fully supports HD graphics.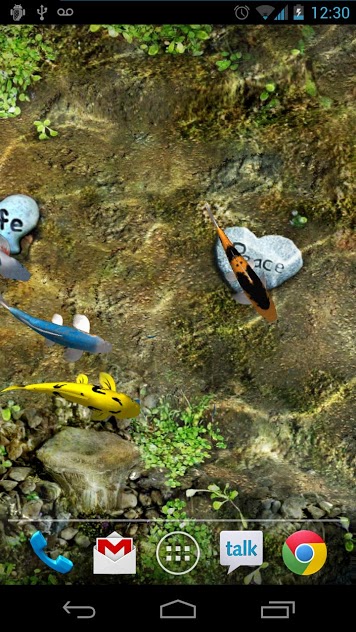 Aquarium 3D Live Wallpaper leads you very close to nature. Life like 3D fishes, awesome greenery, cool and smooth sunrays and other cute backgrounds compels you to download this app on your Android devices. The apps setting offer you to change the fish and their numbers.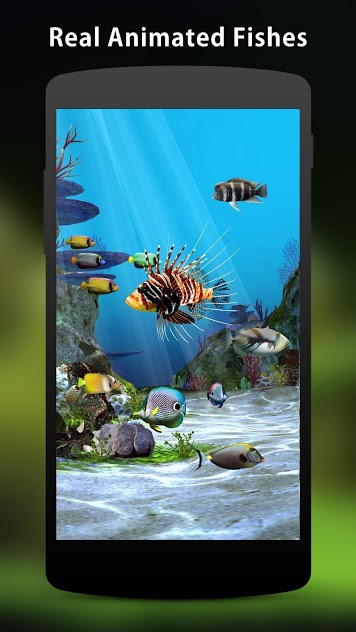 Many people like to have a gold fish in a small water bowl for increasing their drawing rooms beauty. Now you can use Gold Fish Live Wallpaper for enhancing the beauty of your Android devices. You can take a preview of the picture and later set it on your screen background.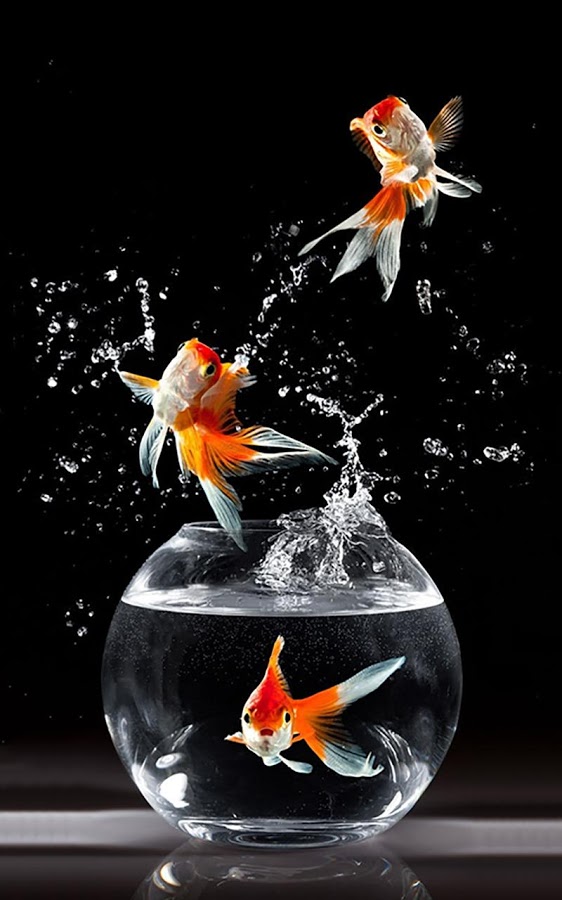 Definitely you will tell us about your choice.