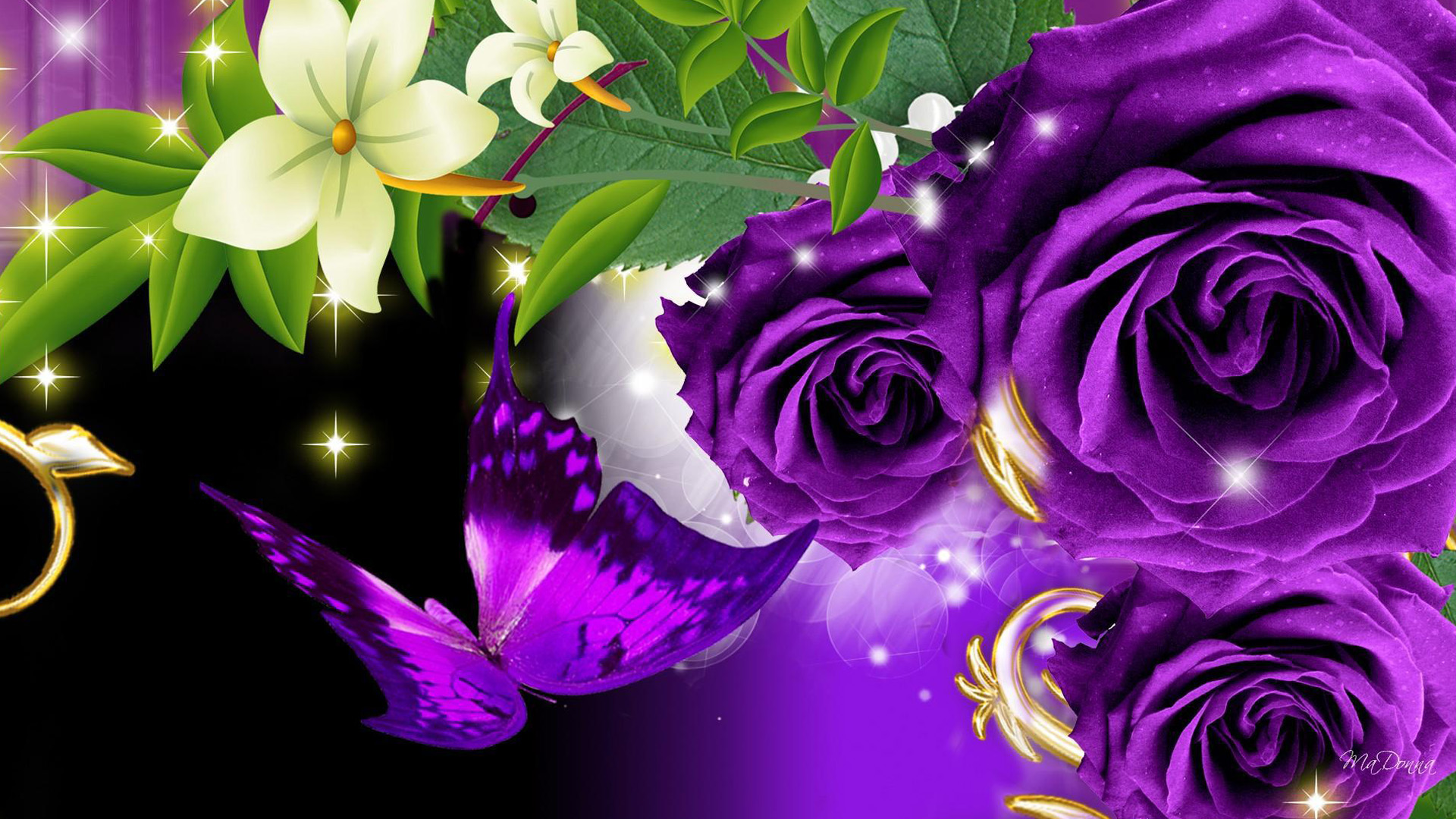 Flowers are the beauty of the gardens, the beauty of the houses and the beauty of the mobile phones. In the form of wallpapers, flowers decorate your screen, refresh your mood and let you to ponder over the blessings of nature. Often colorful flowers and their multi-designed shapes become the reason to create a sweet and spontaneous smile on your face. Beautiful flowers for a while take you away from sadness and add an extra charm in your happiness. If you are a nature lover then you can all the time enjoy the company of flowers by downloading the best flowers live wallpapers apps for android. All these apps have different flowers in attractive colors which you can set up to your preferences.
Look into this top 10 list and find out which app wins your heart.
Millions of people love to have this flowers live wallpapers app because it gives you the HD animated photos of all types of flowers including roses, lilies, daisies, sunflowers, tulips and a lot more. The great thing is that, this app does not drain your charging and fully supports the horizontal or landscape orientations.
This app is recommended to all the nature enthusiasts as it provides you 11 beautiful flower photos with bubbles which will automatically change according to your set time. You can see the flowers slideshow, get the 14 flowers bubbles, change the flowers style and allow the bees or butterflies to move on your screen. When you touch the screen the bubbles will break and wind will push the butterflies to go ahead to create amazing effects.
Rose. Magic touch flowers live wallpaper app gives you very unique feature which you will definitely love. Whenever you touch the flower it will automatically turn into another flower by changing its color, shape and size. At evening times, it will give an evening look to your screen. So must try it to see the magic which will amaze you.
Spring flowers live wallpapers app has a variety of colorful flowers surrounded with amazing sights of nature. All kind of flower images are available in 3D format and HD graphics. You can easily pick up your favorite one. This app is battery-friendly and also compatible with all android devices and screen modes.
This app lets you to get personalize features to customize flower wallpapers as you wish. You can apply various colors, amazing effects and unique elements on your selected wallpapers. This app is best for android phones and tablets too.
If you are looking for the beautiful and shiny flowers then this is the best app for you. Here you will see the different types of flowers in all colors like white, pink, yellow, blue, purple, red and many more. You can freely set these animated pictures as wallpapers in horizontal orientations.
Sakura (Cherry Blossom) live wallpaper enables you to enjoy the beautiful scenes of falling flowers and leaves on your mobile. You can change the leaves types, Sakura themes and parallax effects etc. For more realistic looks, you can also touch the leaves to move further and beautify your screen.
Fantasy flowers live wallpapers app gives you five amazing dynamic images which will take you in a dream land where flowers springs, color spreads, butterfly dance and beauty shines. All wallpapers have different sparkling scenarios with awesome designs to decorate your android. Gestures are also supported.
Here you will get the beautiful pictures of flowers along with clock into 26 cute analog styles. Many background themes are also the part of this app so you can create your own combination of flowers, clocks and themes.
This is a very special app designed for all those who love the pink color. There are many cute and blossoming pink flower petals to give a soft look to your device. You can see the motion of flashes and lights that will automatically change as time passes. This app does not drink your battery.
So, remember to tell Newzoogle about the app which you are going to use.