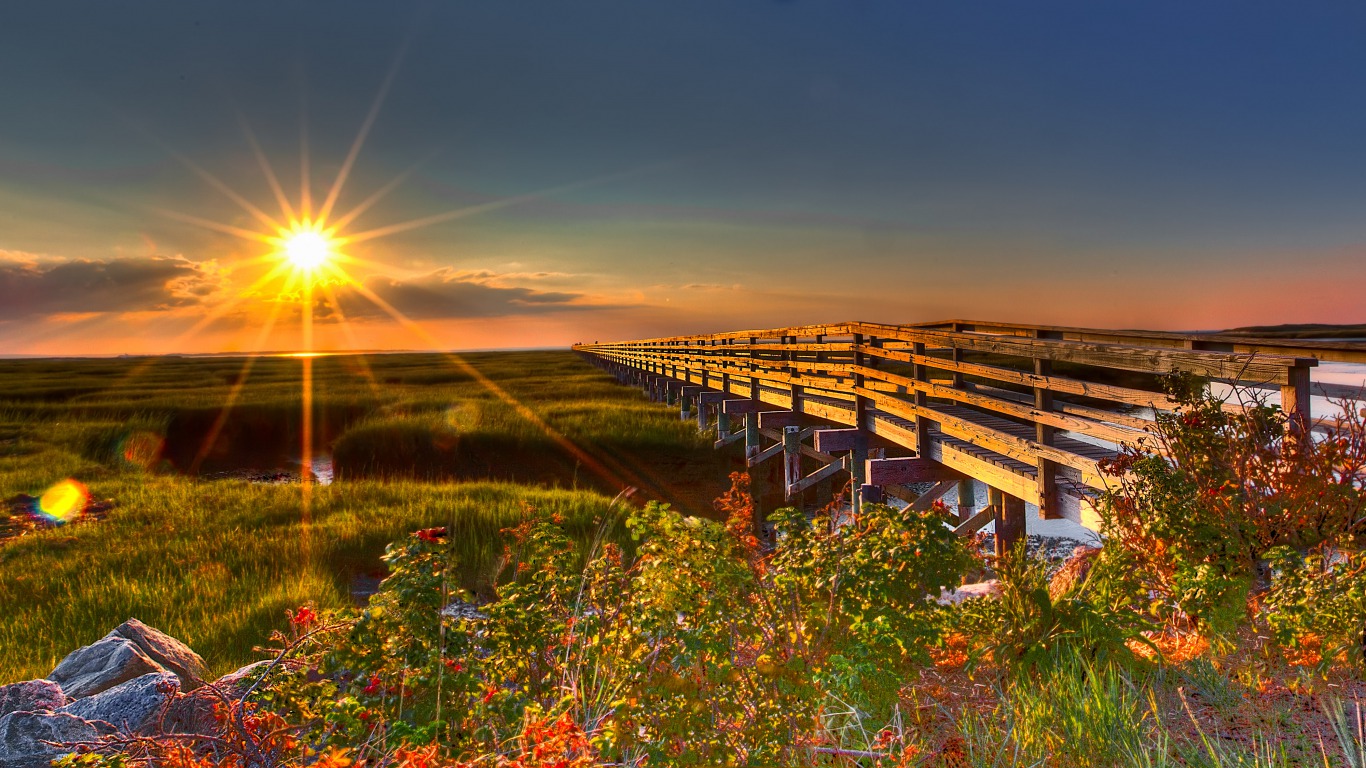 To watch the sunrise is good for your physical, spiritual and mental health. You feel energy in you for starting a new day with new hopes and positive thoughts. In short, the secret of a good morning lies in watching the beautiful sunrise from your roof, window, terrace and balcony etc. Whatever your location is, the scene of sunrise is best to fresh up your mind. But if you are not an early riser then here in this article I will tell you about such amazing android apps that show the perfect beauty of the sunrise from mountains, lakes, crops, trees and other places. These sunrise live wallpaper apps can also persuade you to get up early and enjoy the real beauty of the sunrise with an open heart.
So, out of hundreds of great wallpapers we have collected the 5 top downloaded sunrise live wallpaper apps for your mobiles and tablets.
This is the best and most recommended sunrise live wallpaper app for android because it offers mind-blowing options to customize wallpapers as you wish. There are different trees, sweet bird sounds, colorful rainbow and romantic snow falling. For giving a new look to your device, you can also use the parallax effects and have a good morning with nice greetings. This app is available in free and pro version.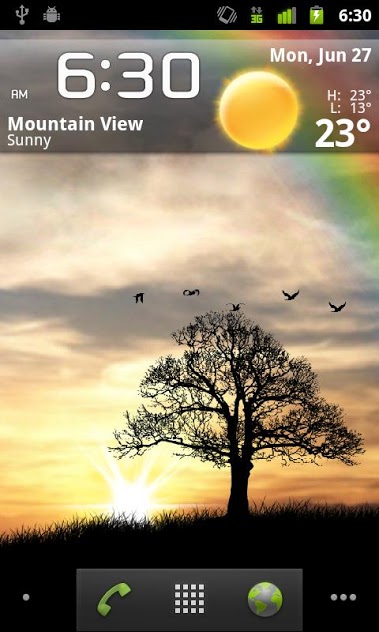 This app has many beautiful and HD pictures of the rising sun. You can observe the appearance of the sun from different locations such as from clouds, beach, hills, parks, forests and other landscapes. In such a way, the app also allows you to see the amazing natural scenes to make your mornings more active.
Clouds will move, and birds will fly on your phone's and tablet's screens. And in all this soothing scenario, you will see the sunrise in full of its glory. The rays of sun light will give brightness to your devices' backgrounds. At any time of the day, you can enjoy the sky beauty and various daybreak scenes. To give a special touch to your wallpapers, parallax effects are also there.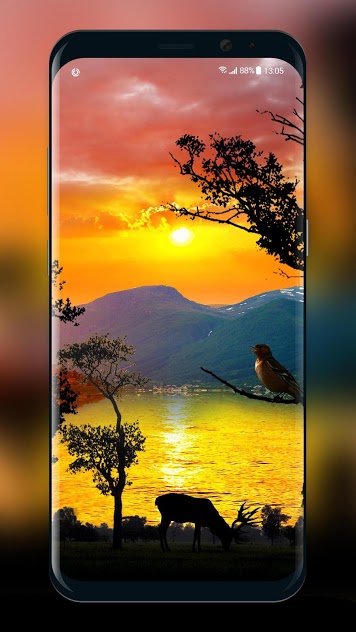 Not only the sunrise but the sunset scenes are also perfectly captured in this great android app. All scenes are different and best to energize your mind. With the help of this app, you can easily change the animated backgrounds in to your desired speed levels. The result of all images is, clear and up to the standards.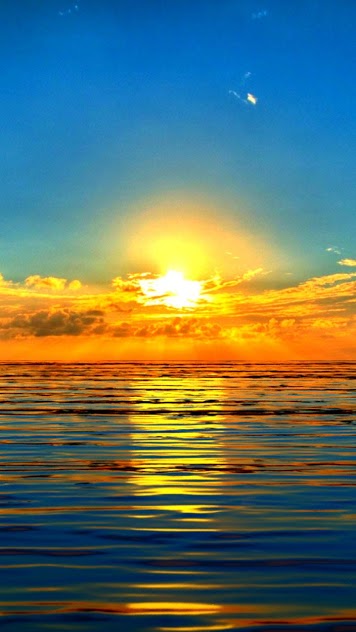 This app shows a variety of pictures based on amazing sunrise scenes. Each image has such kind of magic that will let you to go into a land where there is beauty and peace. This app also works well when you have no wifi.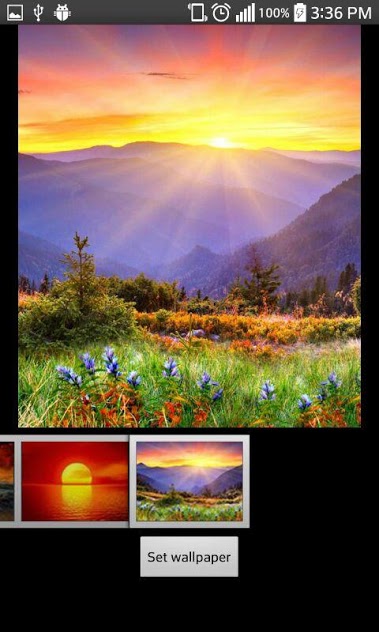 Which app will you like to use? Does your favorite sunrise scene is included in the above apps? Share with us.