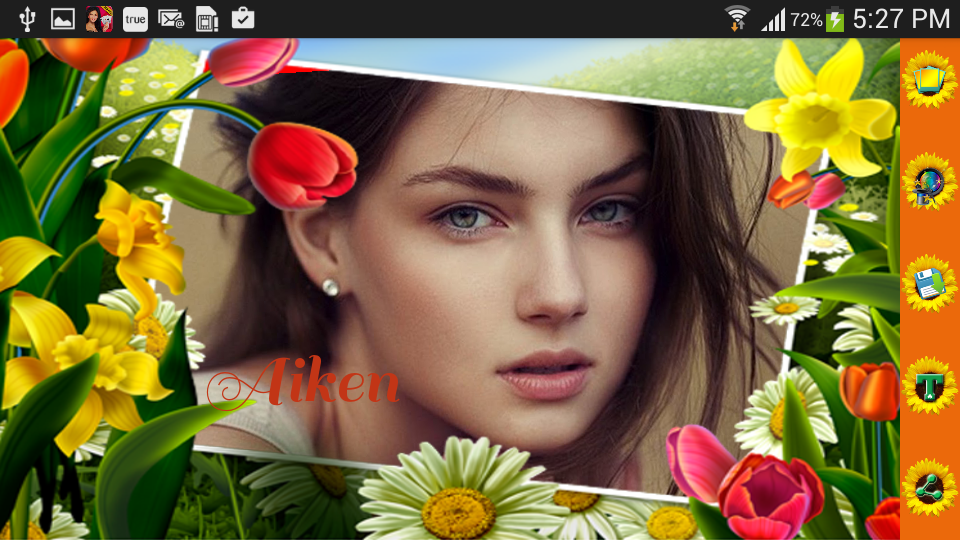 Your photos will look beautiful and elegant if you set them in beautiful frames. There are many android photo frame apps available in the Google Play Store which allows you to select the category of your favorite photo frames. You might like to round up your picture among colorful flowers, wild animals, beautiful lakes, impressive designs, locations and romantic atmosphere. Every kind of photo frame app for android has its own charm and beauty. You can also put your pictures in such frames which are according to the event like birthday frames, wedding frames and so on.
Zoogle loves to introduce you with best photo frame apps for android. Let's pay a look at the list given below.


Photo Frames-Unlimited is one of the best photo frame apps for android because it has more than 650 frame styles including hoarding and flower frames etc. You can zoom, rotate and crop your pictures to fit them in the frames. This photo frame app is also integrated with Cloud and allows you to give special effects to your pictures before sharing them on face book, instagram and whatsapp etc.


Photo Frames app is packed with amazing and well-looking frames that will entirely change the look of your boring pictures. The app provides you more than 150 photo frames, greetings, icons and stickers. You can turn your pictures into automatic wallpapers and save them in the gallery and SD cards. The photo frame app also supports for creating gifs, photo sharing and photo collage making.
Zoogle has previously discussed about the best photo sharing apps and collage making apps for android, check them for better results.


Flower Photo Frames app has a lot of colorful frame collection and enables you to enhance the beauty of your selfies by decorating them into beautiful flower frames. You can apply amazing effects to your photos like black and white, sepia color and so on. Flower photo frames app also provide stylish and HD quality frames.
You can also make a totally new picture by mixing up the different parts of the photos with best Cut Paste photo apps for android.


Waterfall Photo Frames app for android is especially designed for all those who love nature and its beauty. You can easily select the frame of your choice because the app is packed with 25 gorgeous waterfall photo frames and allows you to save your edited pictures.


Wedding Photo Frames app is best to make your wedding moments more pleasurable and memorable. The app has housed a lot of stunning photo frames and stickers such as wedding cake stickers, emotion stickers, flower stickers and many more. You can filter, modify the background, create collages and add text or love quotations on your wedding pictures.


Birthday Photo Frames is a very easy to use android app because the kids can also use it. The app has amazing birthday frames in a variety of designs like birthday cake, balloons and candles. You can turn the pictures of your friends in to funny cartoons with birthday photo frames app. Furthermore, you can also create beautiful birthday cards directly from the app.
If you want to make impressive greeting cards then you might like to use best greeting card apps for android.


You can set your pictures in beautiful and imaginary landscape frames like dream house, green mountains, sparkling diamonds and so on. The app has more than 28 fantasy frames and also enables you to improve your selfies, modify the background and color of the pictures.
If you are using another photo frames app for android or like to use one of the best photo frame app from the above list then leave a comment for zoogle.