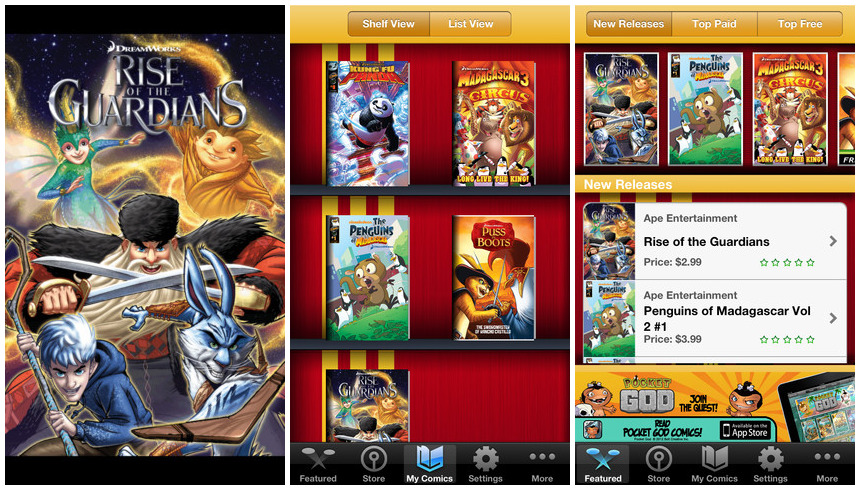 Once there was a time when printing press was on a high peek but as far as we are moving towards technology this aspect is going in to fade. People prefer to read books on their mobiles or computers instead of going to the library and spending a lot of precious hours in searching the desired books. A big change has also occurred in the genre of comic books. The publishers have tried their best to entertain the people with a life like material or graphic novels in the digital form. The reason behind such transition is to retain the interest of people in comics. If you are interested in reading comics then try the best comic book reader app and enjoy the comics as never before.
Zoogle's top 7 collection always based on high rated android apps. Zoogle has dedicated this article to the best comic book reader apps for android. Let's have a look to their interesting features.


Perfect Viewer is one of the best and top rated comic book reader apps for android. Its magnificent features enable you to turn a black and white image in to different colors even you can set the screen brightness, text size and book marks. This free comic book app also has the ability to support auto play options and various comic formats like ZIP, CBR, BMP and PDF etc.


This comic book reader app for android has housed a lot of interesting comic stories based on your favorite heroes like Superman, Spider-Man, Iron Man and many more. It offers a bumper package for downloading multiple comic books in seconds. Even you can restore previous loadings, modify the page size, move from one panel to another and also view full screen display.


ComiXology is compatible for all kind of comic formats and graphic novels. The plus point of comiXology free comic book app is that it delivers the stories immediately as press has released. The user can give special cinematic effects to the pages like to zoom, flip and scan. The app supports both local and foreign language comics.
A Comic Viewer


If you want to have a better reading experience then installs this comic book reader app for android. No matter what kind of file (CBZ/ZIP, CBR/RAR) you are interesting to read it will open them quickly even it can read the comics from SD cards. This free comic book app can move the pages in any direction and is also best for altering the page size.


DC Comics is similar to Comics book reader app because it is introduced by the same developers. In each month the app is tended to publish a large variety of comics, title formats and thrilling novels. That's why its library collections are increasing day by day and invites you to download your favorites. You can also sync the comic books across multiple android devices with this free comic book app.


Multi-featured comic book reader app allows you to set the auto page loading, text size and display modes. You can quickly access to the comic books because the app's library will show you the cover page of each comic. It also supports different languages and back up functions.


ComicRack performs the same functions which are the gist of a good comic book reader app for android. The additional feature of this free comic book app is that it will retain the quality of the page even in high or small text. You can also select the comic images as wallpapers.
I have used the Marvel free comic book app because it is up to my taste. Which comic book reader app for android suits to your taste? Be the first to tell zoogle in the comments.