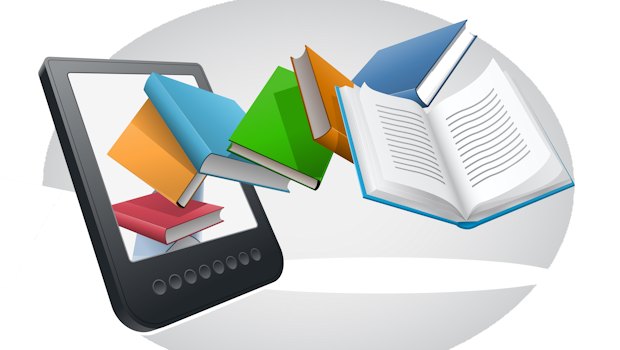 PDF reader app for android is not less than a blessing for end users. You can easily read and edit PDF files on your android. These PDF reader apps are compiled with most striking features. You will feel that you are reading a hand book not an electronical material because you can highlight and underline the text. These and a lot more features will persuade you to download the PDF reader on your Android tablet.
I have selected the top 7 best PDF reader for your Android.
ezPDF Reader – Multimedia PDF

ezPDF reader application allows you to change the size and color of the text. You can read all the pages in a flow, auto turn mode and can also quickly find out specific pages. ezPDF reader supports night/day mode, different languages, annotation, ePub and hyperlinks. It can read the PDF files for you in a loud voice.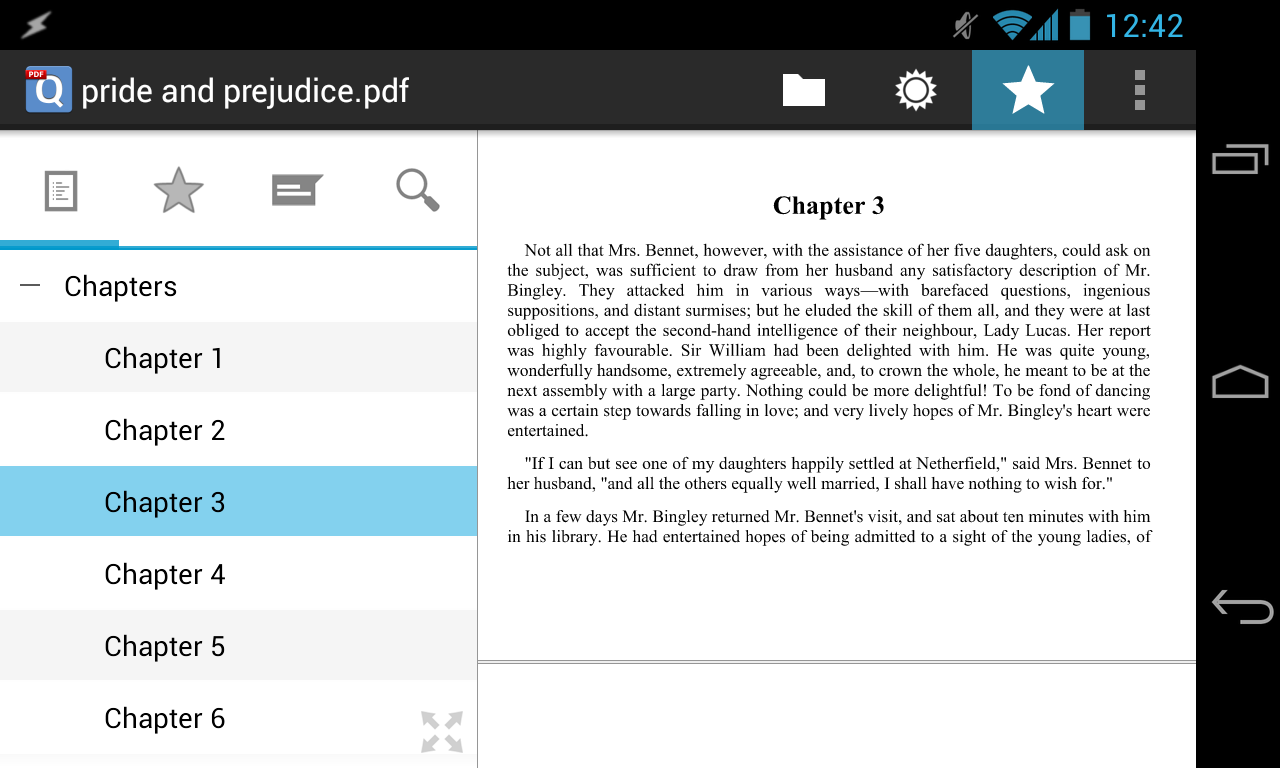 You can quickly read the PDF files by having a single glance on document outlines. This PDF reader app has the ability to remember the page which you have visited previously and also bookmark it. For easy reading, you can zoom in and out the text. It also supports Dropbox and password protected files.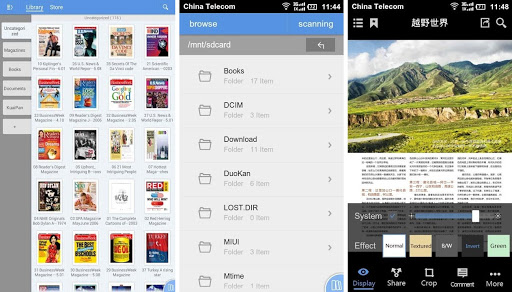 SmartQ PDF reader facilitates you in different ways. For example, you can easily go through the next and previous pages. You can organize your PDF files for a quick search. PDF reader enables you to share the document, add the comment, open up the link and change the color and size of the text.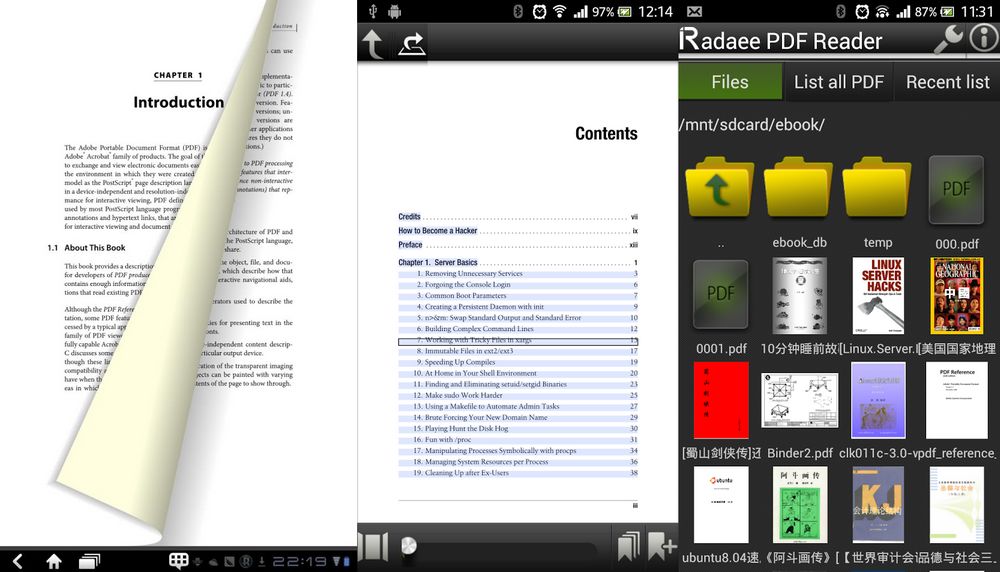 Radaee PDF reader app can open the PDF files just in a second on your android. Like hand books, you can highlight the specific information. It offers 6 view layouts and custom settings. To edit the PDF files is also easy with Radaee PDF reader.

It is a customizable PDF reader app for android users. It supports both landscape and portrait orientations. You can set the screen brightness according to night and day. Pro PDF reader also helps you to remove the white borders for easy reading.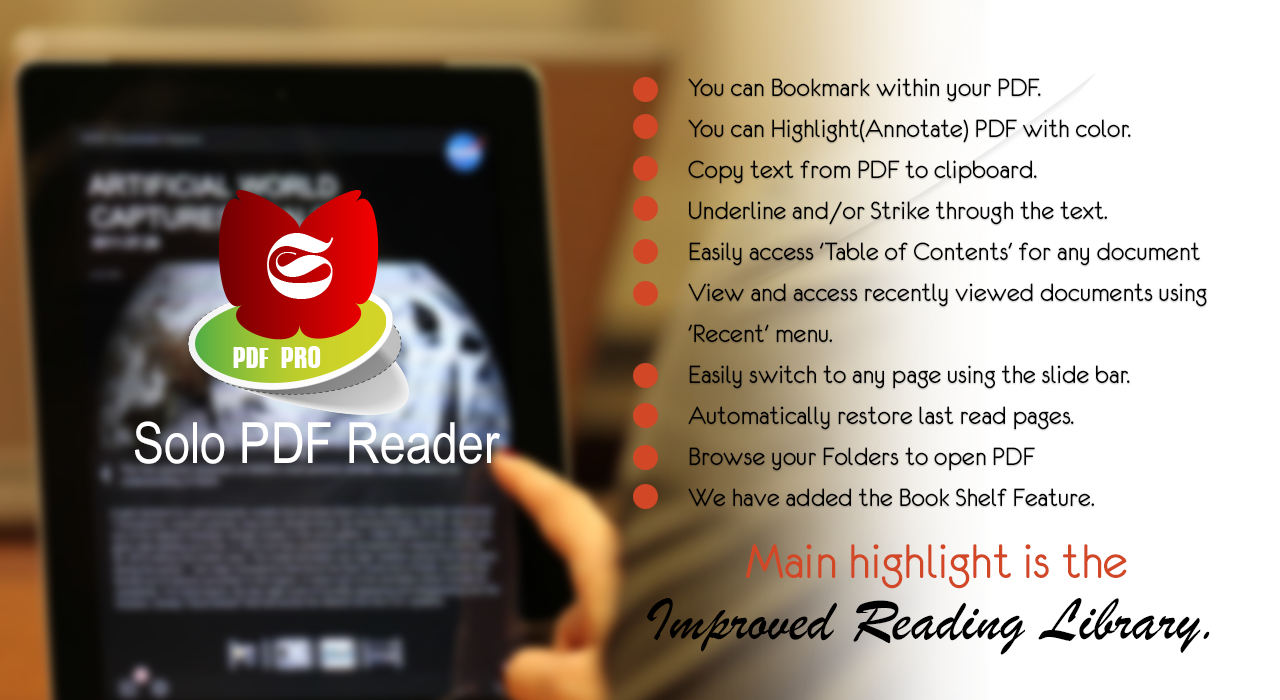 Solo PDF reader has a user friendly interface. It can remember the page and date of your previous readings. You can easily guess the documents which you have visited recently. Multi-touch zooming and quick searching is also possible with this PDF reader app.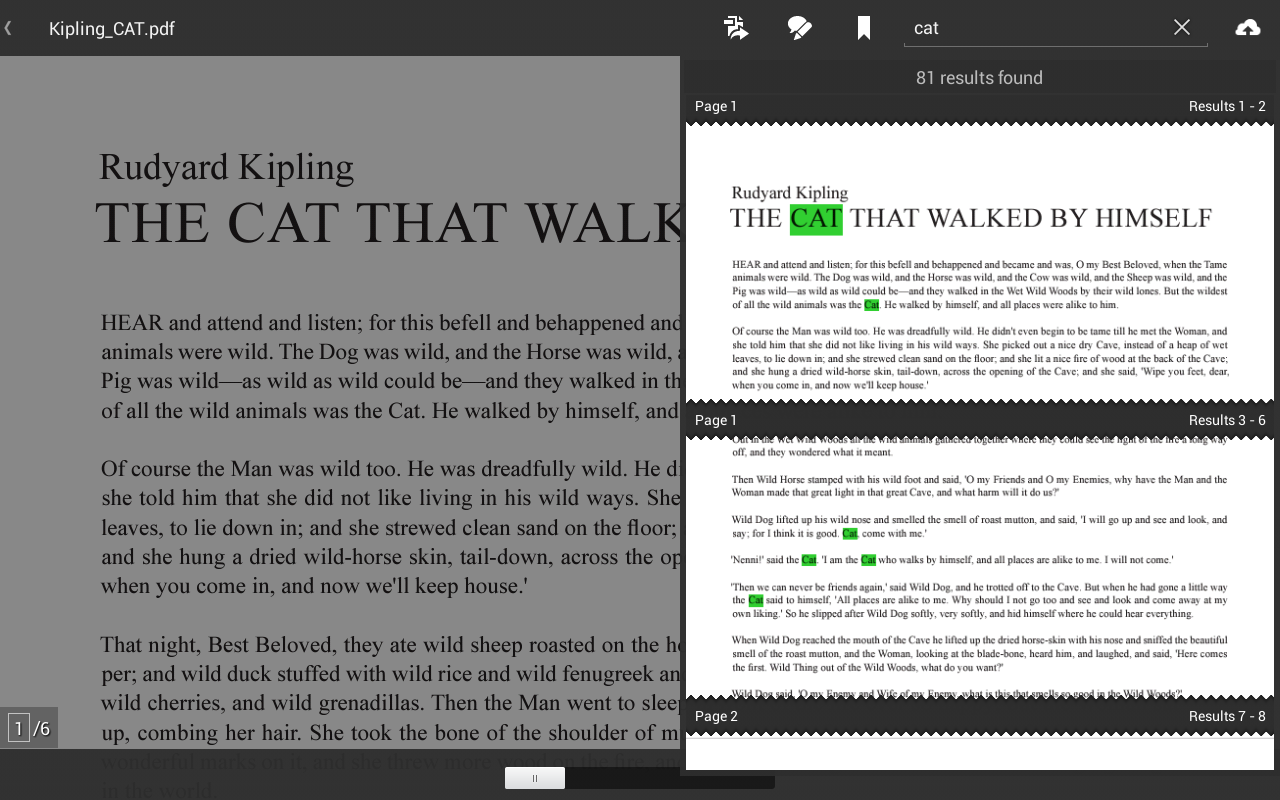 Worldwide famous Adobe PDF reader allows you to fill out the PDF forms and submit them to others. You can edit, print and store the PDF files in cloud. For easy reading, you can also control the screen brightness, night mode and font size of the text.


Do you like to get the benefit from PDF reader apps for android? If yes then tell me in the comments below.