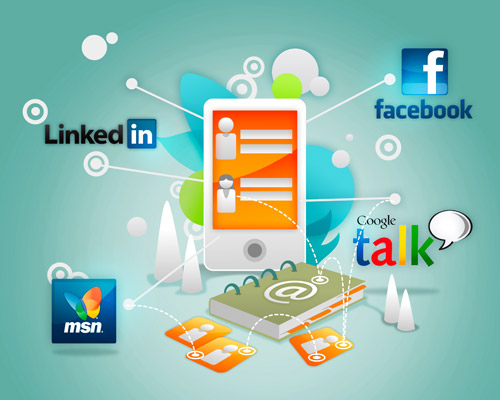 It is always amazing to try out the new things on android phone. If you have been using android since previous years then probably you may bore with the same dialer or address book, zoogle recommends you to install the best alternative contacts and dialer apps on your mobile for having a better experience. Contact book apps give you the opportunity to manage your all addresses or contacts in a single place. Just in one click you will be able to find out the mobile or PTCL numbers, face book or email IDs and many other social contacts of your friends from your mobile. Alternative contacts apps for android also allows you to change the dull and slow dialer in to a fastest and sophisticated one. The idea is not bad one, let's read about the best contacts apps for android and their interesting features which will turn your old android in to a new one.

This app is contained on beautiful and colorful themes for making your screen shinier. With this alternative contacts app you can quickly search out and edit the numbers from the contacts and beyond the contact book. The user can store a large amount of contacts. It has call blocker feature to give you peace of mind. It is also compatible for information tracking, T9 search and dual SIM devices.


Contacts + is one of the most flexible and standardized alternative contacts apps for android because it is packed with a lot of incredible features like spam call and SMS blocking, retrieving the deleted contacts and merging the various or duplicate social contacts in one place. This contact book app also supports customized settings; multiple themes and android wear smart watches.


Contacts Optimizer has a very beautiful and attractive interface. It enables you to manage your contacts among different accounts for quick synchronization. You can delete and edit a large number of contacts just in a click. The thing which makes it differ from other alternative contacts apps is that it can identify the incorrect, incomplete and foreign numbers immediately.


The popularity of this contact book app is based on its dialing system. You can easily access to your favorite contacts by using short cut keys or swiping. Zoogle loves to describe that it can automatically remove the missed calls notifications and saves you from quick battery drainage. With exdialer alternative contacts app you can also track the location of different dialing and receiving numbers. Call recording, blocking and many other options are also available in this app.


This is a most recommended app that lets you identify spam call, have backup and merge multiple contacts. As compare to other alternative contacts apps for android, this app has very unique and incredible features. It allows you to sync photos from various social networks like face book, whats app and many others. The app can change the background themes, size of the numbers and photos for easy and quick interaction. Contacts dialer also supports for T9 dialer, customization and full screen calling images.


If you are searching for the best alternative contacts app for android then this app must be your choice. No matter wherever you are, it allows you to import and export the contacts directly from your address book. You can organize the contacts as favorite groups or VIP numbers. It is also compatible for dual SIM cards and multiple languages.


This Contact book app helps you to manage your contacts in a most efficient way because the app is integrated with with modern features. You can make different categories of your contacts like business fellows, friends, relatives, emergency contacts and social networking contacts etc. This app also allows you to sync and merge contacts, add Dps and tags on them for faster search.
Newzoogle Special:
Now its time to tell you about an amazing app developed by the Famest.
Famest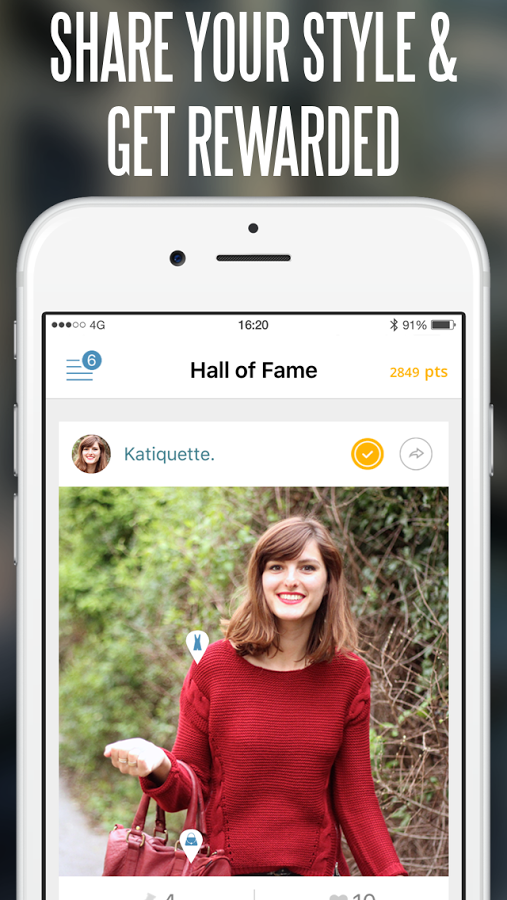 Famest is a great android app to keep you update with the latest fashion trends. You can easily know the popular styles which are liked and shared by thousands of people even you can also tag and share your style to get the beautiful gifts. Famest will develop a new fashion sense in you and gives you interesting ideas to boost your style that's why many fashion designers, celebrities and bloggers love to use famest to get popularity.
This app is also available for the ios users so try Famest to look stylish and gorgeous and do not forget to tell me about your favorite alternative contacts app for android.