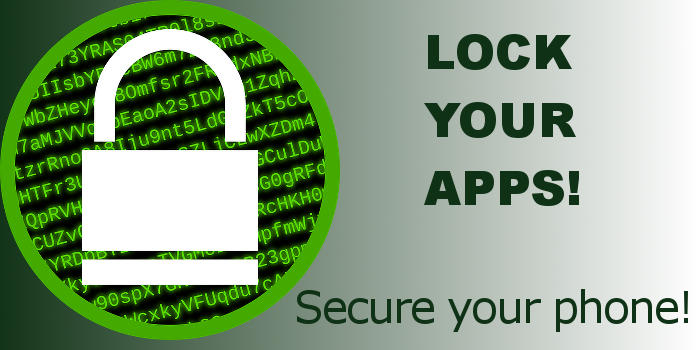 Everyone loves to own a mobile but no one wants to compromise on privacy that's why often we hesitate to handover our phone to other people because there is a lot of private information about us. But if you have android mobiles then you can easily give your phone to your family and friends. Simply you need to download the best app lockers for android to lock your photos, videos, chats, SMS and other apps. Although I know that you have already set a password or pin code on your phone to protect it from the intruders, kids and curious eyes but in such case your complete device is locked and all the time you have to enter the pin to interact with your device which is sometimes quite irritating so it will be better to have the best app lockers for android. With the help of these apps no one can access your personal data even if your device is lost.
Below Newzoogle has selected the top 7 app lockers for android:
Hexlock App Lock & Photo Vault
Hexlock is the number one app locker for android introduced by the popular liquidum limited developers who loves to produce the best and unique apps. With Hexlock, you can keep safe your pictures, messages, contacts, videos, apps, facebook and whatsapp chats under a strong password or pattern lock. It lets you to easily cover up any situation by using six types of profiles like work, home, party, school, cafe and parental etc. Hexlock also gives you a secure media vault, auto-lock and fingerprint support, so must try it.
This app locker for android enables you to easily lock your secret apps, photo gallery, messengers and settings. You can use different pin or pattern locks designed into beautiful themes and pip styles. This app also allows you to customize the settings, DIY your lock screen and take the photo of the person who tries to break your passwords.
This app helps you to hide or lock your sexy pictures, hot videos, personal files, social media chats, browser history and any other apps. This app locker for android also lets you to prevent your phone from toddlers, block the unwanted calls, find your lost device, know the intruder and set the digital passwords etc.
This app locker for android enables you to secure your personal information and lock the apps of your choice. You can use the passwords, fingerprint and invisible pattern locks. This app locker for android also supports the random keyboard, lock switch, customized profiles, low battery consumption and hidden app icon etc.
This app protector locks your top secret apps under high security, pin, pattern and gestures. It shows you the photo of the person who tries to open your apps in your absence. This app locker for android also gives you the fake popup, rotation locks and screen filters to protect your eyesight.
This is a smart app locker for android because it lets you to automatically or manually lock your apps with fingerprints, passwords and pin even you can also lock them with fake error window. You can also lock the whole device, set the multiple passwords, take the photo of the attacker and much more.
This app protects you phone from internal and external attacks. Nobody can unlock your password protected mobile data and apps and if someone do so then it will immediately capture his/her picture. This app also detects the device problems and prevents it from virus, malware and spywares etc.
"Hexlock" is my favorite app locker for android because it works perfectly. Does your choice match with me? Share with Newzoogle in the comments below.