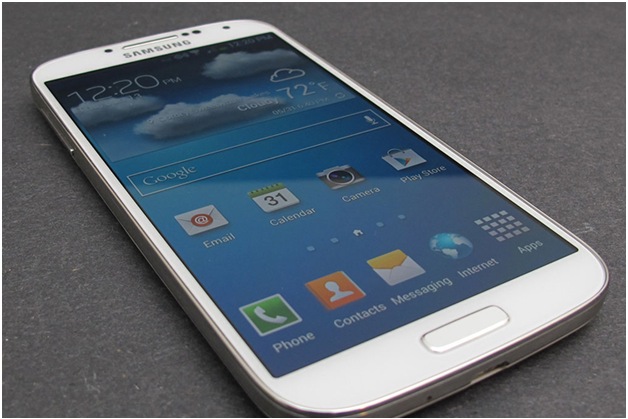 Nowadays you have a plethora of spy apps to purchase but they are not as functional and reliable as they promise. That is why people have become super-conscious while purchasing spy apps. Here is the review of few best Android monitoring apps which will help you spy on your partner. This handful of apps will leave you in awe but some of them offer extremely efficient spying features at a nominal price.
More or less, these apps have similar features but a cost of $200 is too expensive to meet your budget. For this, you have to run a thorough budget scrutiny of different prices offered by top apps to see which one brings you the best as cheap as possible.
In the article, we are going to review Xnspy, mSPY, and FlexiSpy to see for their relevance, pros and cons, and prices, today. We have chosen these apps to review how similar features or any additional capability with reasonable pricing is making one to win the other two.
Before jumping into what these apps offer you first need to know how they work.
You can't start with the app by just installing it via Play Store or App Store. Firstly, you have to buy a subscription plan from the official website of each app.
After buying the subscription plan, you will get the account and credentials.
After activating the account, install the spy app on the target device and start monitoring.
Once the app has been installed you can target the devices allowed as per plans.
These three spying apps offers loads of features, compatibility and affordable pricing. Let's have a look at them.
Main Features
This Android monitoring app is very easy to install and operate. It works through remote commands. You can easily monitor the target device sitting anywhere anytime.
Call, SMS, and Internet Monitoring
This app monitors the phone logs, text messages, internet browsing history, appointments, contacts, etc. Also you can monitor and record all incoming and outgoing calls with a stamp of date, time and duration.
Watchlist Alerts
It has an impressive feature called Watchlist Alerts. This helps you receive alerts on specific contacts, words, locations and email. For instance, if you add a specific word in the watchlist, whenever it appears in a chat thread on the monitored device, you will be notified. Similarly, if you add a specific contact, it will notify you upon that contacting the target device holder.
Monitoring Instant Messaging Apps
XNSPY gives you complete access to internet messaging apps like WhatsApp, Facebook, Instagram, iMessage, Tinder, Skype, Viber, Line and Kik. Apart from the text messages, you can also see the photos and videos shared via these apps.
Location Tracking
One of the prime features of this app is tracking location in real-time. You can also add a specific location to the watchlist and get alerts when the target person visits that location.
Record Surrounds and Taking Screenshots
You can also record surroundings, calls and take screenshots remotely.
Wipes the Data
You can wipe the data from your phone remotely in case you lose it.
Pros
The dashboard and Control Panel's interface is user-friendly and all the feature tabs are self-explanatory.
It will help you access the control panel via Android phone. All you need is to download its dashboard app from Play Store.
This app is very affordable with 30+ features. The Basic Edition starts with $8.33/ month, while the premium package is for $12.49/month.
It has very fast and up-to-the-minute customer support time.
This android monitoring app uploads data very quickly to the online account and doesn't affect target device's performance.
Cons
The app is only compatible with Android and iOS.
It does not have a free trial but it does have a Live Demo.
It monitors instant messaging apps but not the social media activity.
Main Features
App Blocking
It is basically a parental control app with a famous feature of App Blocking and to-date mSpy is popular among parents. You can also block the third party apps using mSpy.
Tracks photos and Videos stored in Gallery
You can view the photos and videos stored on the target device.
Monitors Social Media Activity
It offers monitoring of social media apps for nine different IMs including Telegram and Snapchat.
Keylogger
The most important feature is the keylogging, which traces the keystrokes of the target device and access passwords and search phases.
Pros
It is a major competitor of Xnspy and delivers what it promises.
It also gives you a plan to monitor different devices simultaneously.
It has a Mobile Family Kit that consists of three premium mSPY subscriptions.
Cons
The Customers Service is not great. It seems that the customer support has limited knowledge as they mostly rely on already canned messages
mSPY is expensive with premium yearly subscription costing you around $199.
You can't spy on Instagram and Kik using mSPY.
There are also incidents of service outage without prior notification.
Some clients also complain slow data uploading on the online account. At times taking more than 48 hours.
Main Features
Call Interception
This android monitoring app has a call interception feature where you can specify contacts you want to intercept live. This number could be any saved or unsaved contact, from call logs and in the chat threads. When a phone call is placed, FlexiSpy will send you a message saying one of your flagged number is in conversation, so you can check it right away.
Password Cracker
It also has a password cracker which reads password and passcodes. This is similar to keylogging feature but is more efficient and works better in many ways.
RemCam
Apart from recording surroundings the RemCam feature can help you to record surrounding via camera. This is extreme and one-step ahead from usual spying by other apps.
Pros
It reads messages, email and browsing history from the device to be monitored.
It also has record surrounding and call recording feature. The recording of surroundings turns the target handset into a microphone and records sounds and voices.
It supports, iPhone, Android, Symbian and Blackberry.
Cons
It is a feature-rich app but some of its features are considered illegal like RemCam.
It is very expensive and you might find many spying features unnecessary.
The app's Extreme Version is priced around $350.
It only works on Jailbroken devices.
Which One to Go with:
Xnspy, mSpy and FlexiSpy are powerful tools to spy on others but overall Xnspy is good value for money. Its premium edition is as cheap as $149/year while mSPY offers the same deal in $200. FlexiSpy also offers Extreme version priced at $350 but you will find FlexiSpy features offensive and vulnerable to misuse. However the three apps are reliable for spying and easy to operate. Overall Xnspy is faster in performance and you will never experience outages in the services as well.