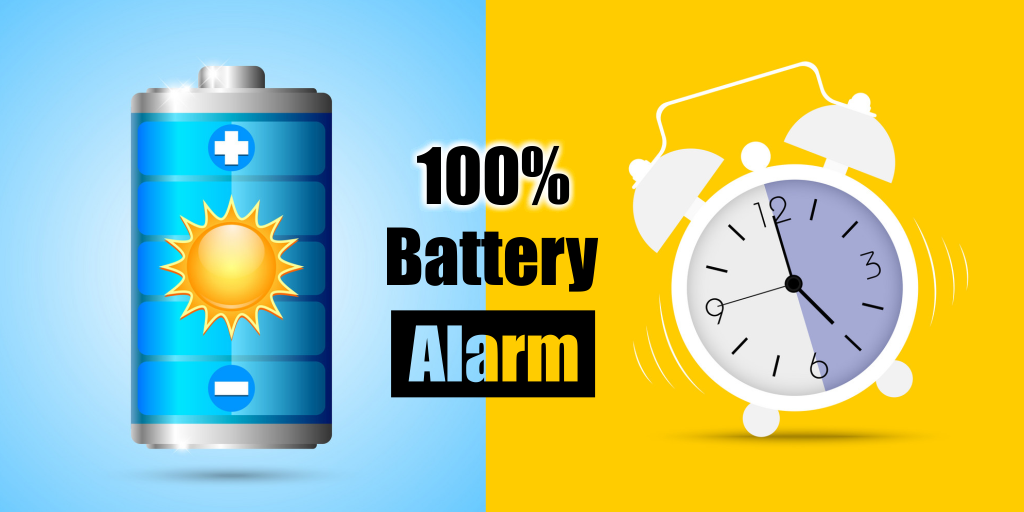 A fully charged android device is good for you and your phone's battery. You can use your phone for a long time without taking tension about low battery. Once you have completely charged your phone, it's battery will remain healthy otherwise less charging with breaks is not so good. Although charging banks are also a great alternative to serve you in the needy hours but still it will be best to fully charge your phone before using it at home or outside. There are different reasons due to which our mobile's battery often have less charging. One of the major causes is that we put our phones on charging and unplug them without any time limits. Due to this over charge the phone's battery life has been affected. It has also been observed that to avoid overcharging, some people unplug their mobiles without completing its charging. Perhaps they are not sure about the remaining battery percentage. Although many android battery widgets are introduced for this but today we will let you know about 5 best android full battery alarm apps to alert you on 100% charging. Whenever your battery will completely charge there will be an alarming sound, vibration, notification or a voice to tell you remove the charger and enjoy a full battery. One more benefit of full battery alarm apps is that you can easily do any other work instead of checking your phone again and again to see whether its charged now or not. By removing charging cables on time, electricity can also be saved.
So, have a peace of mind by having the following android full battery alarm apps. These apps are also best to indicate battery level when it goes less than 100%.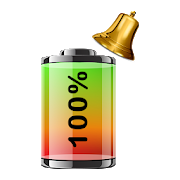 Appeteria developers has designed this full battery alarm app to protect over charging. You can adjust the alarm volume, low and high as you need. A live widget or charging percentage will appear on your phone so you can easily read the current charging status. This application tells you about the hours and minutes that are left in complete charging. Vibration or notification can also be turned on for full battery alerts.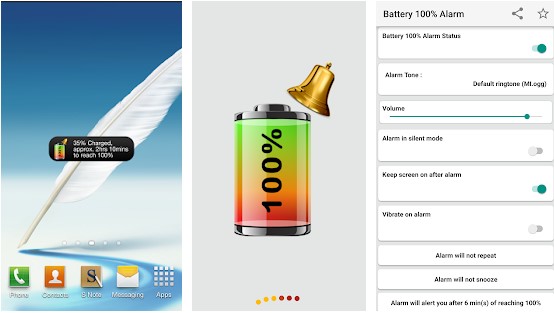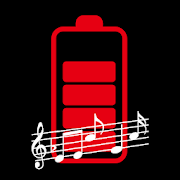 To stop over charging, have this full battery alarm app that allows you to set your favorite song as reminder and change its volume up to your situations. If you do not want to wait for 100% charging, then you can set the other battery alert levels. This full battery alarm app also shows battery health, its previous performance and latest position. Widget, voice announcements, vibration and earphone are also supported.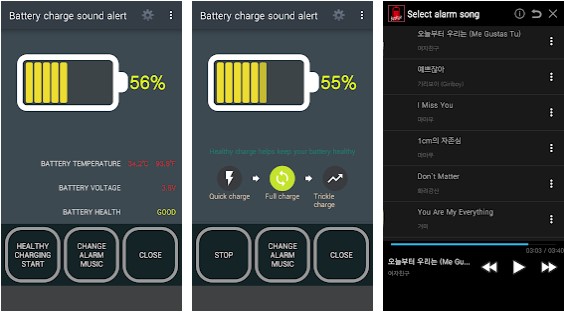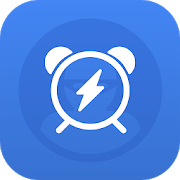 This full battery alarm app guards your phone while charging. Whenever anyone tries to unplug it in your absence then a high sound alarm will automatically start to ring for informing you. On completing hundred percent charging, there will also be a voice to tell you save your battery from over charging. This full battery alarm app enables you to set different alarms for low battery levels, control volumes, see history and select many other options to prolong the battery life of your mobile and android smartwatch.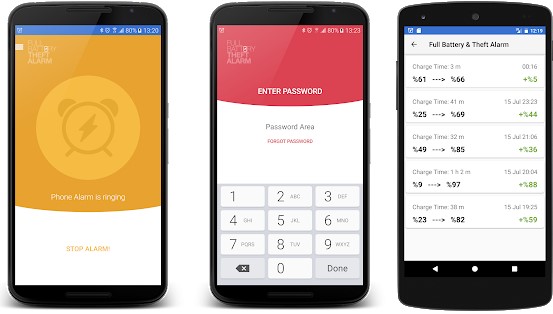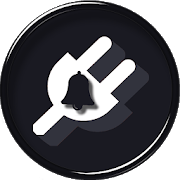 This app has a very sweet sound to notify you that your battery is charged to 100%. You can use this full battery alarm app to announce the low battery percentage too. If you do not want alarm, then at the top of the screen the battery position will be notified. This full battery alarm app also provides the actual battery status so you can know whether your battery is in good or bad condition.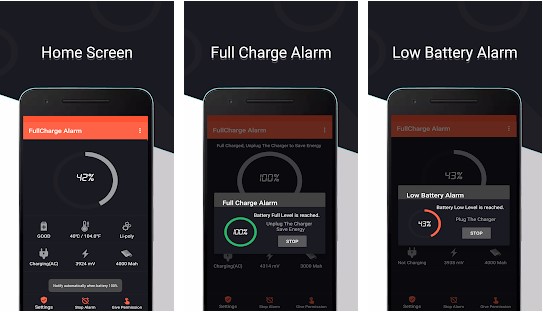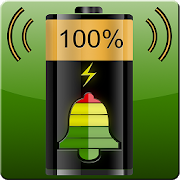 This full battery alarm app works like the above apps, but it also offers some unique functions. For example, to get full and low battery alerts, you can enable alarm, flashlight and notifications. The app warns you about the temperature of your phone. Various theme colors, correct battery stats, anti-theft alarm and ringtone settings are also available in this full battery alarm app.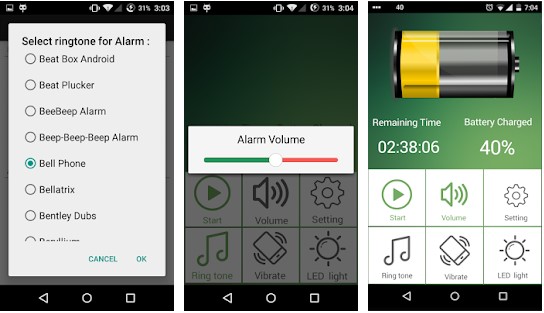 If we had missed any other special full battery alarm app for android, then tell in comments.