Widgets are best to quickly access your favorite tasks on mobile. There are multiple widgets and different widgets are used for different purposes. Here in this page, we will not discuss all widgets but only the battery widget apps for android. This type of widgets enables you to quickly know the condition of your battery, read the available charging and estimate the time for plug in your handy devices. Every battery widget app gives you different widgets in various colors and sizes that are also best to enhance the grace of your home screen. Along with showing your battery level, these apps also offer several useful tools to monitor the overall health of your battery including its voltage and temperature etc.
Let's look at the 5 best android battery widget apps that are valuable for downloading and great to view your battery status in a single glace.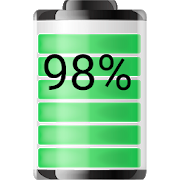 Almost millions of android owners are the fan of this "Battery Widget Level Indicator" app because it has some special features to help you plug in your phone before its charging ends. You can design your own widget in any size and colors. The app will notify you whenever the change occurs in your battery level. This live battery widget app also enables you to know about the apps that are the cause of quick battery consumption and as a result extends your battery life.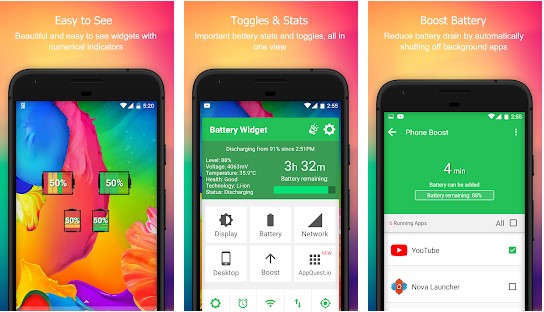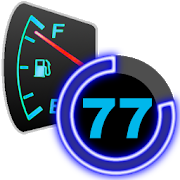 To match the needs of your home screen, this battery widget app offers many stylish widgets such as circle, neon and fuel widgets which display power details in numbers and pointers etc. When your battery will low and full, the app will alert you with alarms or notifications as you set. With this battery widget app, you can see the statistics and graphs to track the weekly performance of your battery. Many more options are also included in the buying version of this app.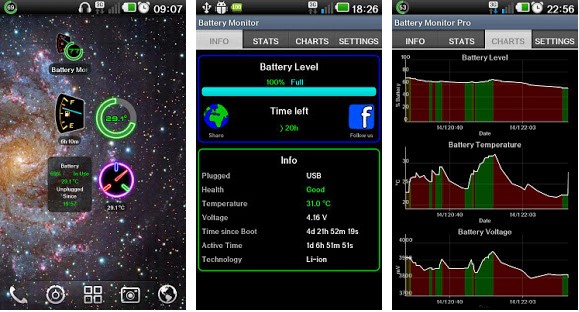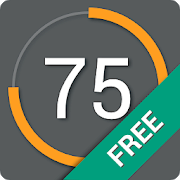 This is an effective battery widget app for android. It shows your battery level in a circle. You can change the circle color and its design up to your screen wallpaper. The app is best to see the remaining power in percentage, exact charging duration, total available time of your battery and many other estimations regarding your battery condition. You can view charts to monitor your battery history. An awesome battery saver is also the part of this battery widget app.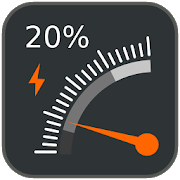 Gauge battery widget app provides the best solution for always having full battery. You can know every answer that comes in your mind related to your phone's battery. For example, it lets you know about how many percent charging is there in your phone. How many hours it will take until its fully charged and when to unplug your device. Does the phone's battery is improving or going worse? In short, Gauge battery widget app gives all the important details to track the power life of your phone.
On status bar, you will see your present battery level. You can change your battery widget style and its color according to your screen settings.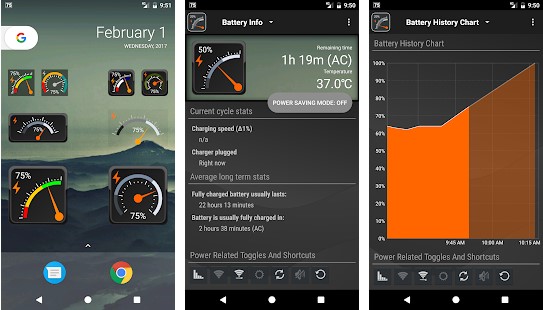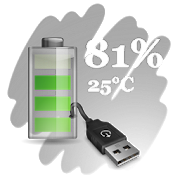 This battery widget app does the work same as the above applications. You will get notifications based on your battery performance such as when your phone eats battery quickly and for how long your battery will work. The remaining time will display in your status bar. This app allows you to modify the text size, color and background designs.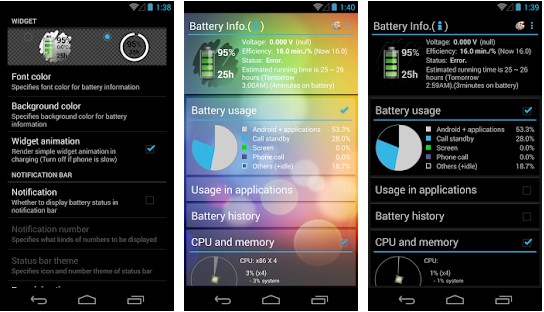 If you did not find your favorite battery widget app for android in the above selected list, then must inform us in comments.