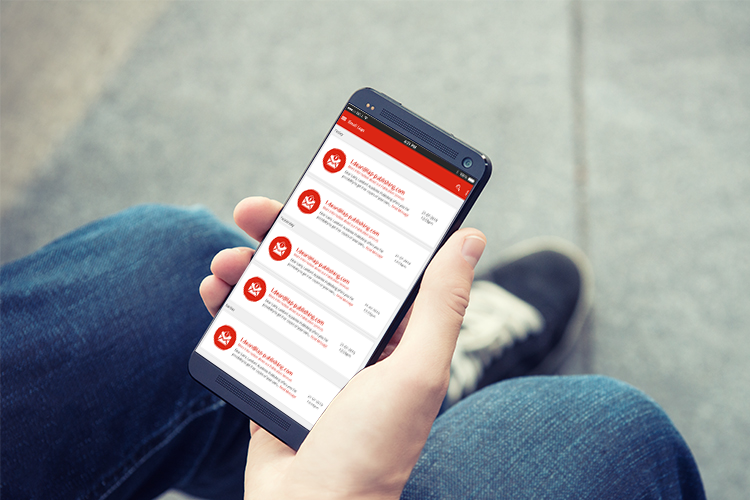 Smartphone monitoring is something very common these days. It's more like a necessary appendage for employee and parental monitoring. And that's why—an android app in this genre was pertinent. So let us introduce you to one very special and unique parental and employee monitoring app XNSPY. This app is not your ordinary beta version based app. Let's find out what the app is all about.
What is XNSPY?
As aforementioned, XNSPY is a parental and employee monitoring app, which can be downloaded and installed onto any Android-based smartphone or tablet, running Gingerbread 2.3 or higher. When installed onto a device, it will go into stealth mode (if the user wants it), which aids in discrete monitoring. You can then access data from the monitored device which is uploaded by the app onto its online server.
How to access the monitored data?
The data that's uploaded onto the XNSPY's server can be accessed using two different methods. First, there is an online webpage-based control panel which can be accessed by simply typing cp/xnspy.com onto your web browser. The other way to do it is by installing XNSPY's Android Dashboard app onto your smartphone. All of this requires XNSPY subscription. So when you have it, you are provided a User ID and password—that's what you use to access your account.
How to get XNSPY subscription?
Getting your XNSPY license is very easy. All you need is to open the app's website on your browser, go to "buy now" button and you will be proceeded further to your purchase. But before you do that, do the following:
Take a demo first. Doing so will give you a quick-peek about the app's UI. The app has a very simple and minimalistic design for its online control panel. The CP segregates every monitored device on the home screen, so you can quickly access the one you want to monitor. You can manage as many devices as you can from your account.
Check all the available packages. XNSPY for Android is available in basic and premium packages, with yearly, monthly and quarterly subscriptions. Here is the breakdown of the subscription packages:
XNSPY Basic: Starts from $8.33/month (effective monthly rate) for a year's subscription. A total of $99.99 will be charged annually.
XNSPY premium: Starts from $12.49/month (effective monthly rate) for a year's subscription. A total of $149.99 will be charged annually.
Choose wisely. The basic package is designed for minimal smartphone monitoring and provides limited access to the monitored smartphone. A few features include calls, SMS, emails, internet browsing history and phonebook monitoring.
Take to the customer support agent. If you don't understand anything at any point, you can simply contact their customer support staff who are available 24/7.
XNSPY—An affordable android monitoring app
If you have used a smartphone monitoring app in the past, you would know how costly can it be monitoring someone's smartphone. Big brands like Flexispy and Mobile spy can charge up to $300/year or even more, depending on the package you take. XNSPY is affordable, yet powerful and effective. Let's talk a little more about the premium version of this app.
XNSPY Premium—one app, tons of features
If you are up to a detailed monitoring experience, then XNSPY Premium is what you should look out for. Just at an incremental price of almost 4 dollars over the basic version, this app offers tons of features.
GPS monitoring: If you want to track real-time location of the monitored user, then XNSPY premium is what you should go for. It provides an enhanced GPS tacking experience with date, time and address stamps. Users can also be geofenced which is especially very handy for monitoring kids. If you missed on location tracking in realtime, you can check the location history logs at the end of the day.
Instant Messenger monitoring. With the basic version, you can only monitor WhatsApp. But with this one, you can track chats, calls and multimedia from Facebook Messenger, WhatsApp, Viber, Line, Skype, Kik and Instagram.
Remote control access: If remotely viewing others' smartphone activity isn't enough for you, then you can literally use the monitored smartphone. Not entirely, but at least you can decide when the target user can unlock their smartphone and use it.
Access even what's deleted
If you are wondering about your kids' practise of regularly deleting or hiding their personal data, then XNSPY will take it and store it immediately, once something is added to the monitored device's storage. So even if it's deleted afterwards, you can still access it on the app's online server.
Final verdict
This android app was more about introducing this smartphone monitoring app to you, because it's affordable, reliable and works perfectly with any Android device. So when you can get everything at a lower cost, why spend extra? It's a real deal for parents and managers.
XNSPY Dashboard App on Google Play