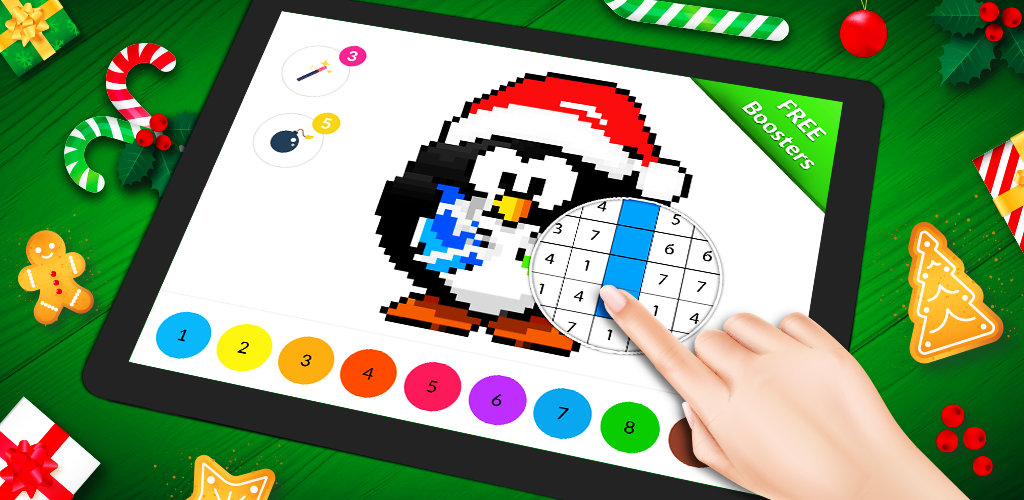 Color by number is a fun and amazing way to color in different photos. In this method, you do not have to think about the color combinations because there are pre-defined set of colors for you. Simply you need to see the number on the picture and then follow the color of the given number. For example, if you are going to color in number 1 then may be number 1 represents the green color so you must use the green color in the areas of the picture where there is number 1. These type of color by number game apps are easily available in the Play Store because both kids and adults love to have them on their android.
For kids, color by number game apps are very much helpful such as they learn counting, identify different colors, develop abilities to complete the tasks, improve their sense of colors and solve the problems etc. For adults, these apps are also beneficial. When they color their anxiety go away, they feel cool and light. So, we can say that color by number game apps for android provide a healthy brain activity to adults and children of all ages. Some of these apps let you to color in pixel, poly art and simple styles etc.
Listed below are the top 10 color by number game apps for android. These all are fast and available to download whenever you want.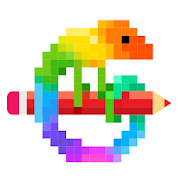 This is the best and trendiest app with a variety of pages for coloring in different objects like sweets, mandalas,  flowers and others. All pixel art work is offered in 2D and 3D patterns. Daily new images are added, and a special camera is also included to change your selfies into pixel art for color. This app also gives you a magic wand to quickly paint by numbers.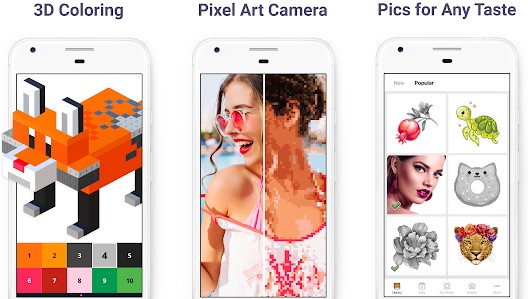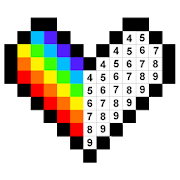 This is an addicted color by number game app that enables you to enjoy a lot of pixel art work. There are different categories to explore your favorite images. Each category has a bunch of interesting pictures related to fashion, animals, food, people and nature etc. This game also lets you to make your own pixel sketches and daily get new stuff for coloring.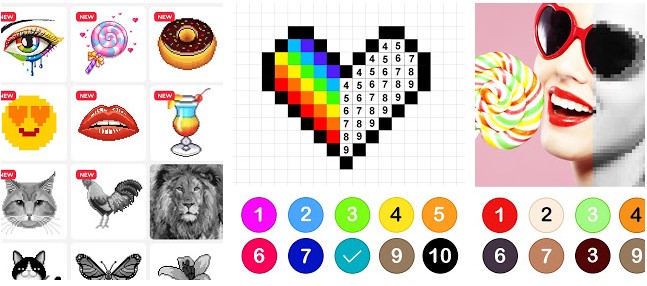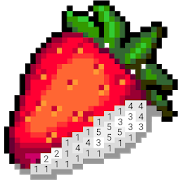 With more than 20 categories, this color by number game app for android is ideal for every pixel art lover. From over 1000 pictures, you can select the easy or difficult images. To make coloring more fun, this app also gives you many useful tips such as auto locate the figures, long press for quick coloring, zoom the images for easy view and try the pixel art camera for adding your favorite photographs.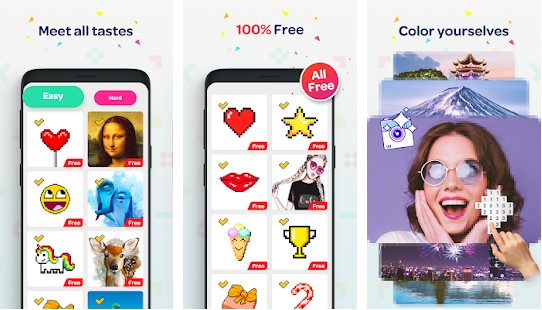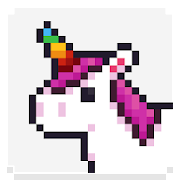 UNICORN color by number game app is based on amazing pixel art images related to numerous themes like music, creatures, birds, cartoons, cars and abstract patterns etc. Every graphic design is clear and easy to zoom in or out. The color palettes of this app are also bright and vibrant.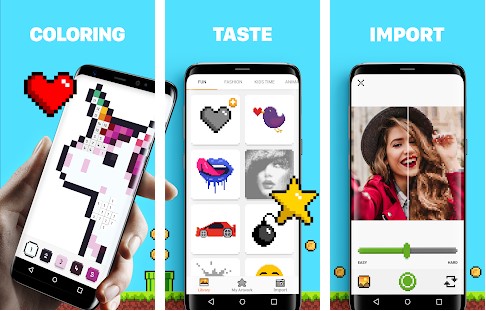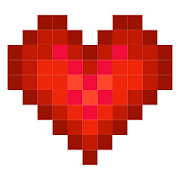 Sandbox color by number game app has a plenty of stunning drawings. You can select any shape for coloring into fruits, characters, hearts, places and animals etc. All images are perfect for preschoolers, toddlers and adults of any age. Sandbox coloring will give a lot of fun hours and mind relaxation to every person.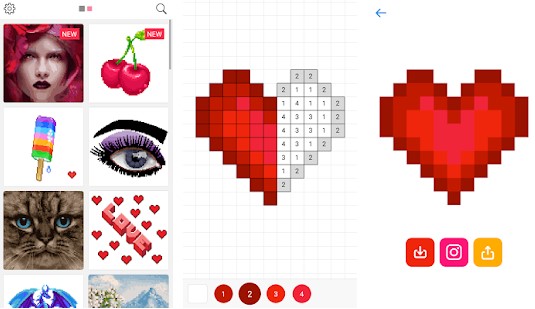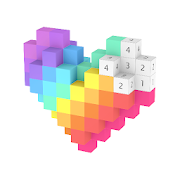 Voxel is a stylish color by number game app for android. In this game, there are many fresh images available in 2D and 3D templates. You can pick up your favorite theme because Voxel has unicorns, emojis, ocean, food and many other beautiful coloring pages. For kids, it provides easy sketches and for adults, Voxel offers detailed graphics. This color by number game app also gives useful tools to enhance your creativity.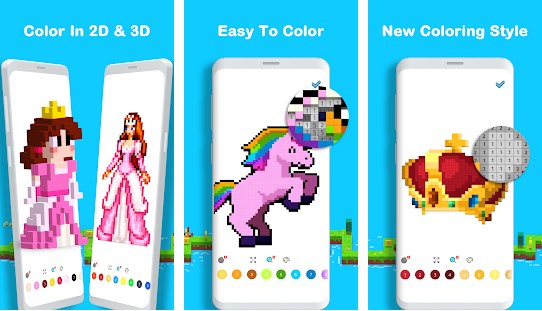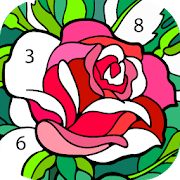 Happy color – color by number game app is slightly different from the above android apps because there is no pixel art work in this app. In a very simple and easy way, you have to follow the numbers and fill the required colors in them. This kids and adult coloring book have the collection of 2000 photos which are updated daily. The best part of this app is that it lets you to take part in painting competitions to examine your art abilities and to meet with other art fans.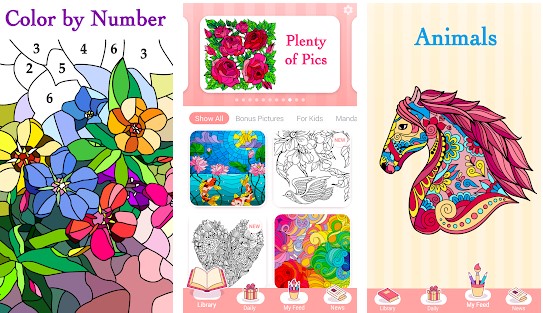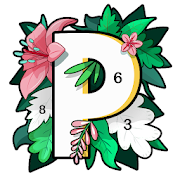 Paint.ly color by number game app provides a huge library of pictures for coloring. These pictures belong to your daily life such as there are pets, florals, faces and a lot of modern art too. This app also gives you hints, new coloring pages and time-lapse video generator.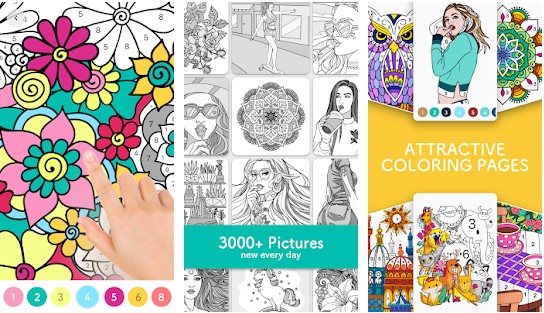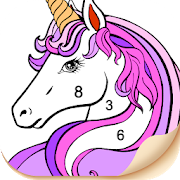 Tap Color – color by number game app is best to keep yourself cool and calm. Children also find it interesting because it has beautiful and well-designed photos. All drawings are placed into different sections so that anyone can easily access their favorite sketches. Hints, special selection, auto-save and zoom options are also there to boost your skills.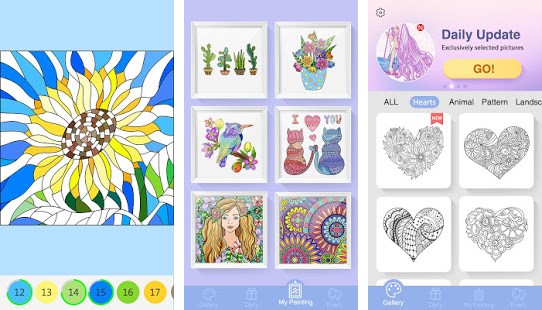 This is a unique 3D coloring game for kids and adults who like jigsaw puzzle and poly art. You have to complete the picture by joining its colorful parts and numbers. There are light and shadow effects too which you can use for realistic looks. If you find difficulty in finding the parts, then interesting tips and tools are also there to guide you. A background music can also be turned on or off according to your mood. You can play this game in any style.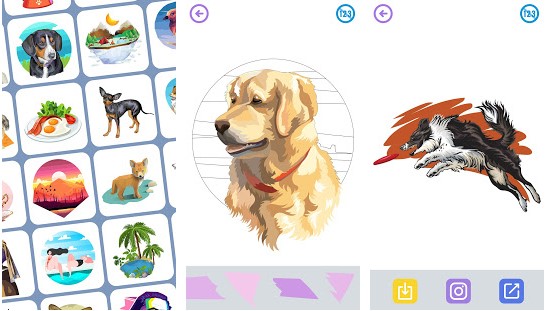 All the above color by number game apps for android are best to enjoy in free hours and to improve your coloring. Which coloring style fascinate you more? Remember to tell us in comments.