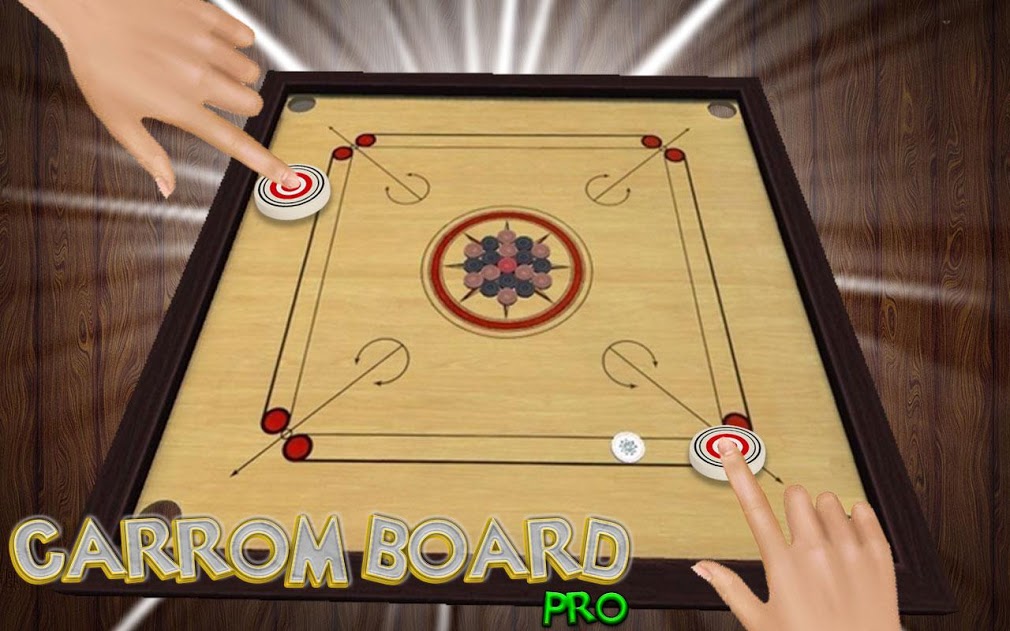 I used to remember the days when I go to my granny's house just for sake of playing carrom with my cousins. And you know that were the most enjoyable moments of my life. But as time passes, everyone has been busy in his life and I have hardly meet anyone to play carrom with me. Big thanks to android that fulfills my craze for carrom. Are you a fan of carrom then this article is just for you?
Whenever you have the time, you can play carrom on your android mobiles and tablets even when you have no one to join you. These carrom board game apps also allow you to play with thousands of players to test your skills and to have a quality time.
So, let's read about the top 10 carrom board game apps which will give you the realistic experience.
This is the best carrom board game for android that's why it has millions of downloads. It lets you to play with machines and with your friends too. Not only the experts but also for beginners it is the best guide. You can select the level up to your choice. Basically, there are three levels consist on: 1) beginner, 2) intermediate and 3) experts. To perform different shots, you can easily control this game with multi-touch gestures.
Carrom King is the next popular carrom board game app based on coin system. The more coin you pot, the more points you will get and be the winner. There are different game modes such as freestyle, white or black and local etc. You can play it with your friends by sitting side by side or in front of one another. A computer player is also included to be the companion of your loneliness.
This carrom board game app gives you different carrom board designs so that you do not be bored. To be motivated and to rise your competitive sense, a worldwide score board is also displayed.
Real Carrom 3D multiplayer has a huge collection of amazing features and unique game modes. You can play in trick shot, blitzkrieg, free style, black or white and a lot of exciting tournaments. All game levels will tell you something new to make you an expert carrom player. There are multiple carrom board styles available in different colors. You can use various strikers, enjoy new game controls and have live game with your facebook friends.
This is the most challenging carrom board game for android as it offers more than 30 game levels which are full of adventures. In four different game modes, you can test your capacities. You can practice it as long as you like, play it with CPU or against your fellows, set up the timer and make high score records. To keep you updated and to kick your mood, many useful strikers are also the part of this carrom board game app.
Carrom Live 3D is up to the wishes of all kind of people. For example, if you want to play by yourself then it gives you hundreds of interesting levels to improve you carrom playing abilities and to pass your leisure hours. You can set matches with people from nearby and from all around the world. Offline, online and multiplayer, every game mode is available in this carrom board game app.
Both free style and black or white game styles are also for you to pick up your favorite one. This app also supports facebook connectivity, live chats and bonuses to entertain you.
Newzoogle Special: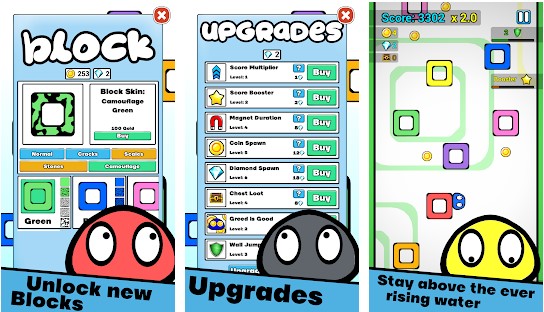 Slime Climb is an amazing creation of SweppGames developers. The game provides fun to all those who love cute slime characters and jumping. Your task is to jump from one cube to another cube. But it's not as simple as seems because the cubes are large in numbers and surrounded with many obstacles. Its your willpower and jumping skills that can help you to overcome on these hurdles. The game itself also gives superpowers to boost up your jump and gain high score. So, the game is challenging as well as entertaining.
If you think that your slime character and cube design should be in your favorite color, then the game also supports this. Up to your taste, you can buy upgrades too.
Does any of the above carrom board game for android is up to your desires? Do you like to play Slime Climb game alone or with your friends? Feel free to share with us in the comments.