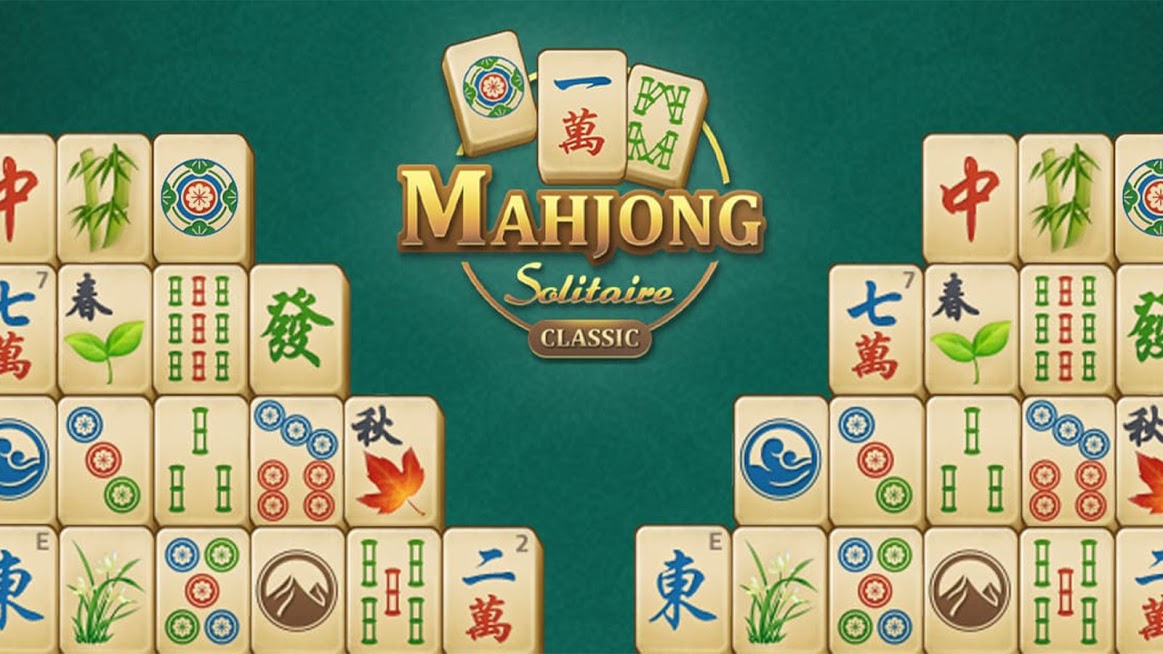 Mahjong is an old but "gold" game for boosting everyone's memory and powering brain. Basically, it is a board game based on different tiles. Matching the same tiles can make you the winner of the game. The tiles are different in numbers and on various boards they are arranged in various patterns. If you are a mahjong fan (just like me) then you can easily differentiate the experience of playing mahjong on an old or new board. A new or you can say a changed mahjong board arises a new game spirit in the players. So, for all who want to take pleasure in mahjong, we recommend the top 10 mahjong matching games to play on android. All these games have gained a lot of fame among mahjong lovers due to their variant boards, quality and other realistic features.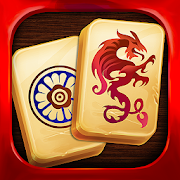 Mahjong Titan is the choice of every kid and adult who falls in love with mahjong. As the game offers simple and clear symbols drawn on the tiles. With a little focus, everyone can master the game. Almost 16 type of boards are included in this mahjong matching game. In every board the tiles have different settings. So, you will not be bored. In addition, many colorful backgrounds and daily new board will provide you more amusement. Once you engaged in the game, your mind will become more active.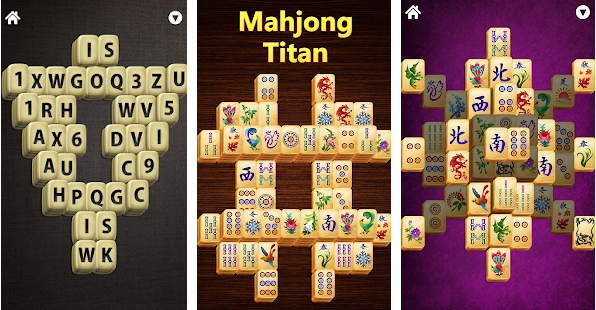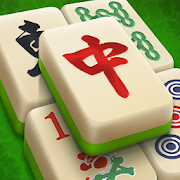 For making you an expert mahjong player, this game gives you more than thousand boards. All have interesting tile sequences. Although pairing the tiles is easy but still for your ease, this mahjong matching game provides hints. Even the undo option is also there. So, without having any stress on your brain, you can play mahjong with full freedom. Wifi is also not needed.
The backgrounds of this mahjong matching game are remarkable. Their color and textures have a quality. As your mind will get relaxation similarly your eyes will feel comfort. If you want to lift your mood, then this game also lets you to play the music in the background.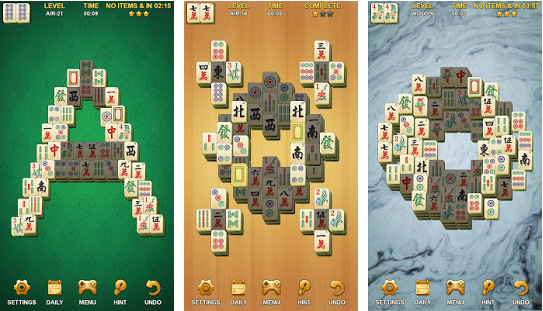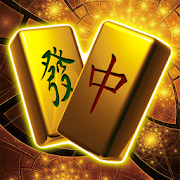 Along with playing mahjong on your phone, this game provides stunning features. There are more than seventeen levels and, in each level, you will see a new mahjong board with new settings. Once you remove one pair of tiles, you will have to be fast for picking the next pair and clearing the whole screen. Because your time will be counted.
You can play on different backgrounds, use hints, enjoy background music, and undo the selected tiles as you want. The best thing about this mahjong matching game is that you will get the chance of playing online mahjong with tiles of different colors. Beautiful artwork is displayed on these tiles. In case you feel difficulty in recognizing the same tiles then this mahjong matching game also allows you to increase the tile size.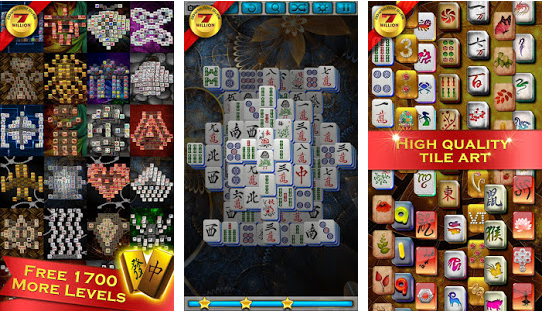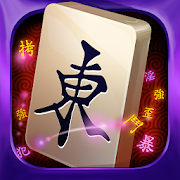 Mahjong Epic is based on various mahjong boards. They are 1800 in numbers and have HD quality. With simple controls, you can clean all tiles from your chosen board. The tiles have different settings with different pictures. With a little effort and fast observation, you can easily find the picture you are looking for. Although "hints" will be given to you but along with time they will also be counted.
For keeping you entertained and polishing your skills, everyday you will have a new board with new tile sets. This mahjong matching game also refreshes your mood by providing you different backgrounds in multiple colors. On your favorite board, you can set your favorite scene.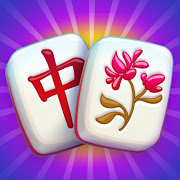 Playing mahjong is enjoyable itself but when our friends join us then the game becomes more amusing. That's why this mahjong matching game lets you to play mahjong with friends. While playing, you will view the most beautiful locations of the world. Treasures, awards, new mahjong tile sets and especially power-up will boost your speed of winning mahjong in less time.
This game offers 3000 levels along with obstacles. The biggest thing is that the game is free and can become your best companion even in places where you have no online or net facility.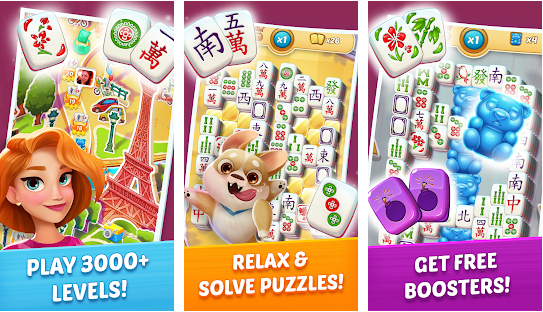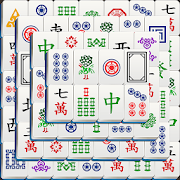 Mahjong King is recommended to all who are new or master in mahjong. Because it is consisted of easy to adventurous levels. If you have less or plenty of time, then picking a normal game level can also entertain you. On each level, you will meet a new mahjong layout. The images on the tiles will also be of different kinds.
If you feel difficulty in finding the same tile then, you can utilize the hint option and try shuffling until you get the desired image. In case you are bored of playing mahjong alone then this mahjong matching game also allows you to invite friends and have a game with them.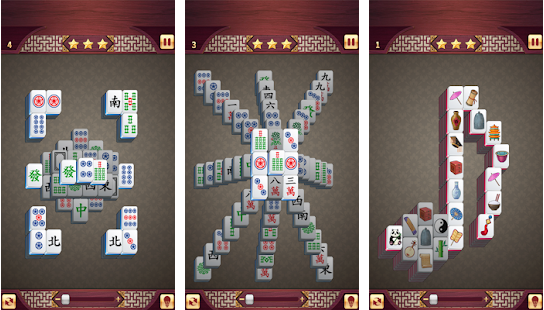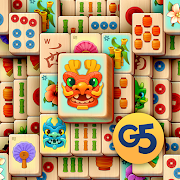 Along with matching the tiles and winning awards, this mahjong matching game lets you enjoy a beautiful story line. As you move forward in the game, your quest for completing the story and helping the little cartoon character will increase. Furthermore, the stunning locations will also tickle you a lot.
There are 2000 unique stages based on fresh and beautiful backgrounds. And when we talk about tiles, then this mahjong matching game seems outstanding. Because it offers more than 1000 tiles. All have different images as they belong to different types. For example, some have fruits, some animals, some flowers and some have symbols and other easy to observe items. You will have to be more focused on each stage because the tile sets are arranged differently. Up to your skills, you can do shuffling and have boosters to quickly clean the whole mahjong board.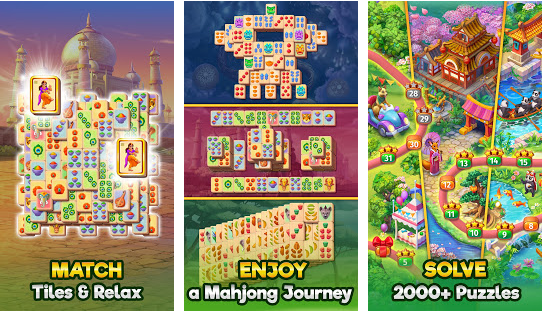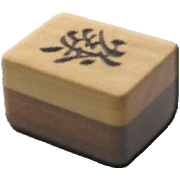 This mahjong matching game gives you a lot of boards with many tiles. All tiles are ordered in different ways so whenever a new board will come in front of you, a new tile set will also appear. The game background colors are also bright and different. As you start the game, it will ask you whether you want shuffling or not.
To have a stress-free mahjong, this game also provides hints. One thing more about this mahjong matching game that its tile settings are very challenging. So, have it to be the next mahjong master all around the world.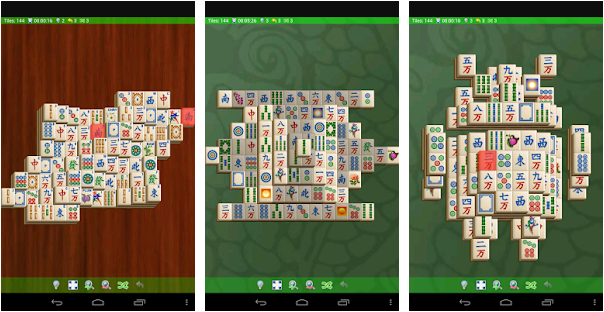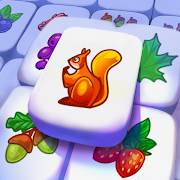 Mahjong Treasure Quest lets you test your mahjong skills on numerous boards with numerous tile sets. Once you successfully match the whole tiles and the board will be clear, you will get the authority to create or renovate the old houses. In this way, along with improving your brain, this mahjong matching game also boosts your artistic sense and make you happy. In addition, during your mahjong journey, you will also view the most beautiful sights of the world.
The game's unique layouts and its offer of having a mahjong match with friends, will keep you entertained for hours.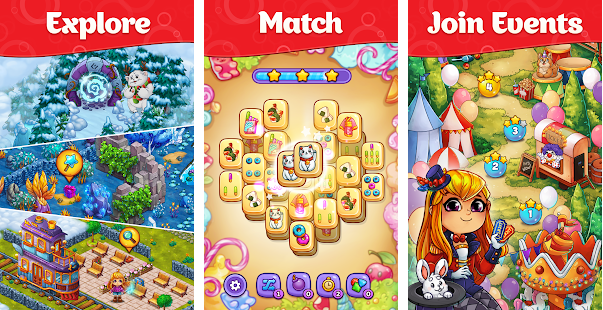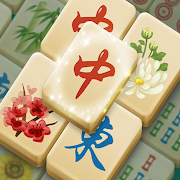 Mahjong Solitaire: Classic is the easiest game to play on tablets and mobile screens. Its backgrounds and tile settings are very awesome. In a single look, you will feel an urge to easily locate the tiles that have same pictures.
Hundreds of game levels are included in this mahjong matching game to make you a fastest player with a healthy brain. For relaxing you more, offline and ad free version is also supported.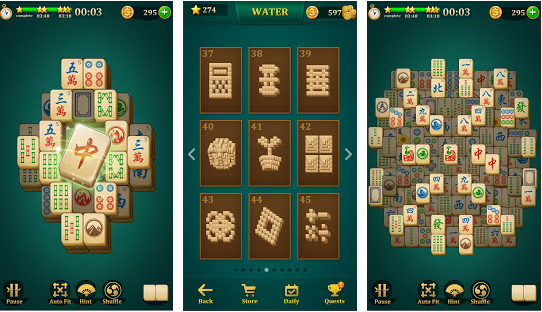 Thus, above are the 10 best mahjong matching games for android. All games have unique settings of tiles even their images are also of variant kinds. You can have anyone of them to sharpen your mind for taking right decisions or passing your leisure time in a healthy activity.