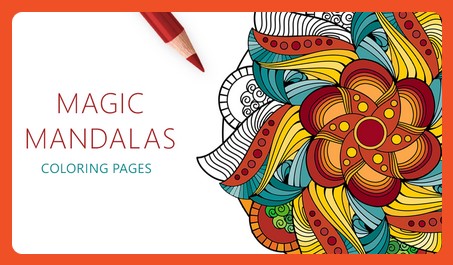 To color in different pictures is mind comforting but to color in mandala (symbol of universe and spirituality) is soothing for your whole-body including your brain and soul. When you color in mandala, you got an amazing way to express yourself, reveal your creativity, go away from stress and enjoy mediation etc. There are also a lot more benefits of coloring in mandala images that's why a huge variety of mandala coloring books are introduced in the markets but keeping in mind the growing trend of mobiles and tablets here Newzoogle will tell you about the 10 best mandala coloring pages apps for android. These apps are good for adults and kids. Each mandala coloring pages app have different type of mandalas to let you easily observe the healing power of mandala.
Let's know which android app offers more mandala pictures with more colors.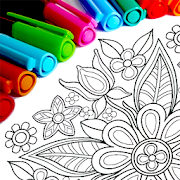 Millions of people have used this coloring app because it has more than 200 beautiful mandalas based on animals, flowers, water creatures and faces etc. You can freely create the mandalas that are in your imagination. There are multiple colors and stickers to let you boost your art. If you do not like any shade, then you can also change it.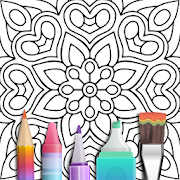 This is the next popular mandala coloring pages app for android that gives the users a lot of mandalas such as kids and adult mandalas, art and alphabet mandalas, vehicle and flower mandalas etc. All mandalas are beautiful and best to color according to your taste. To improve your sense of color, this app also provides you pre-defined set of colors and color mixing facility.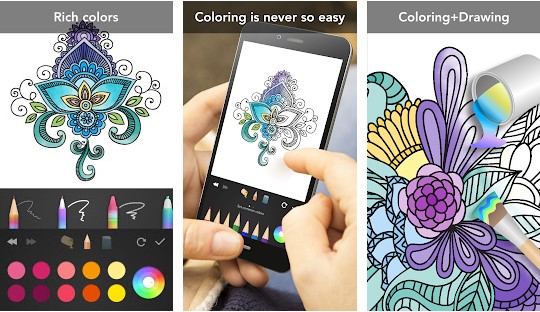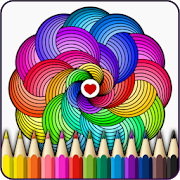 Hundreds of stunning mandala templates are collected in this app. You can easily open different categories to find the mandala of your choice. There is nature, hearts, geometric, simple and detailed mandalas. This mandala coloring pages app also allows you to zoom the images, have the best color palette, enjoy amazing textures, add your favorite mandalas and enable the background music to color in relaxing atmosphere.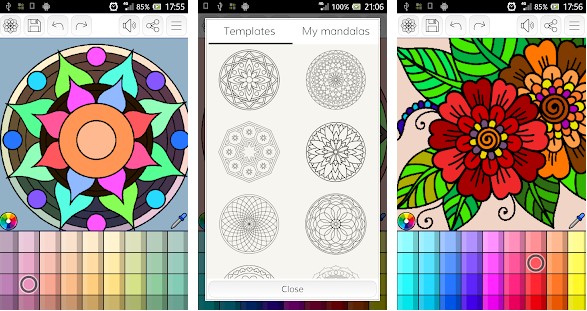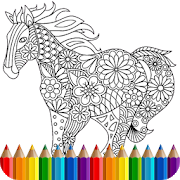 Animal coloring mandala pages app lets you color in different cats, dogs, fish, sparrows, owls, elephants, parrots and many other birds or animals. You can zoom the images to color in every detail. There are different colors available in light and dark shades. This app also enables you to draw and color without having internet.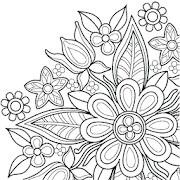 Flowers mandala coloring pages app gives different type of flowers. There are no other images only beautiful flowers. You can enhance their look by using various colors, unique stamps and mystery options. With this app, you can also doodle and share your artistries with others. More you color in flowers more you will feel stress-free so this is a must to have mandala coloring pages app for adults and children as well.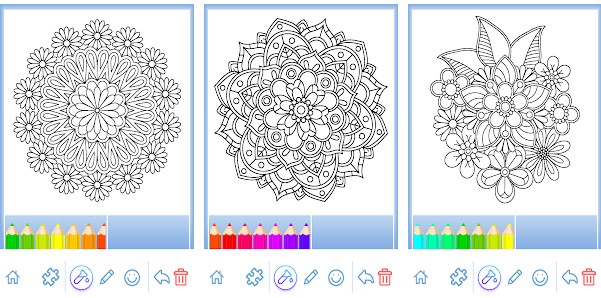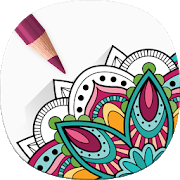 This mandala coloring pages app has over 30 amazing mandala pictures in which you can color up to your choices. There is are soft background music, variety of color palettes, different color shades, stunning filters and much more to color freely. It is also possible to customize colors and utilize textures to give an outstanding touch to your drawings.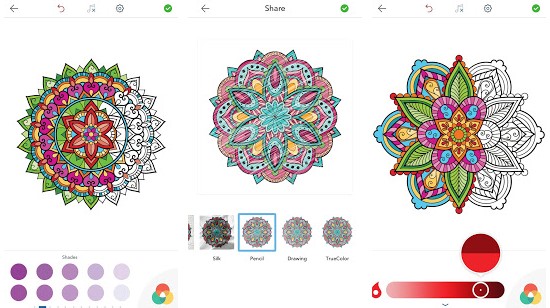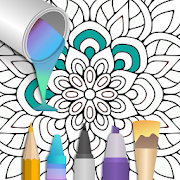 Colorjoy represents this new mandala coloring pages app for android. It has more than 100 sketches based on different themes including easy and complex ones. All patterns are great to release your anxiety. You can use brushes, crayons, pencils and markers to paint as you do in real life. A remarkable color collection is also there to let you select your favorite shades.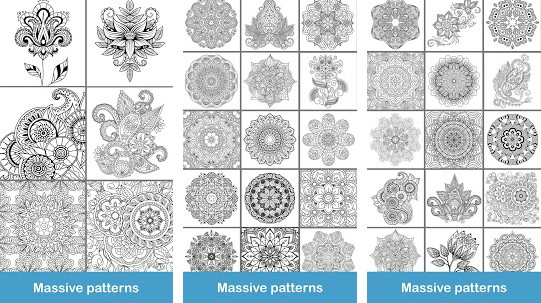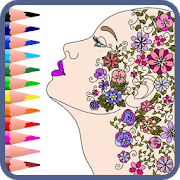 Colorish brings 5000 pictures including mandalas, tattoos, flowers, fancy, animals, holiday, geometric and other categories. All images are designed by famous artists. You can play with numerous colors, apply filters and give special effects to your paintings. Colorish also lets you to increase or decrease the image size, doodle in online or offline modes and enjoy others' paintings to expand your knowledge of art.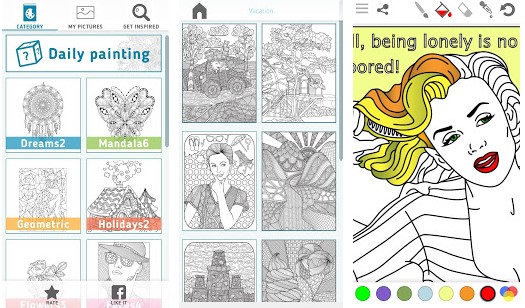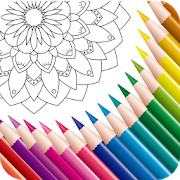 This is a fabulous android app that provides more than 3000 images for pixel art, sandbox and number coloring etc. There are many latest photos of food, flowers, mandalas, places and other sketches of your interest. You can add effects, get unique color palettes, draw your favorites and frame your artworks. All kind of easy and difficult mandala designs is also included in this adult and kids coloring games.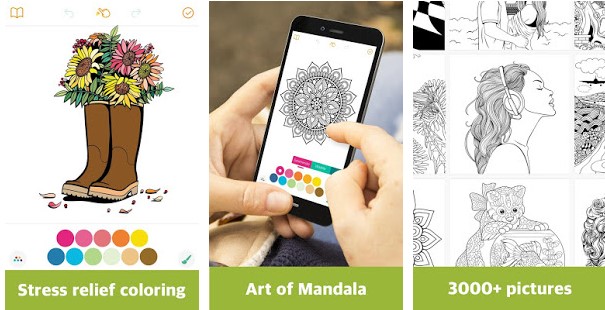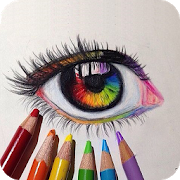 This offline coloring book gives you a biggest library of pretty pictures and mandalas. All photographs are HD. You can easily color them as you like. Although this app has many color palettes of different shades but if you did not find the desired one then you can also prepare you own color palettes for doodle in your style.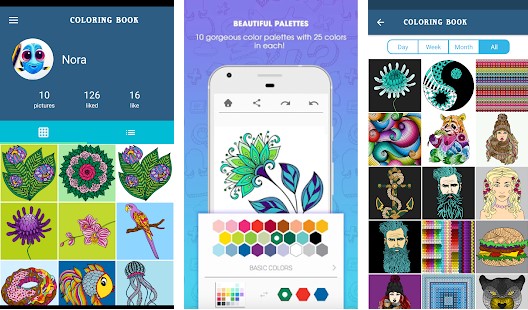 What kind of mandalas attracts you more? Does any of the above app has your favorite mandalas? Tell us in comments.