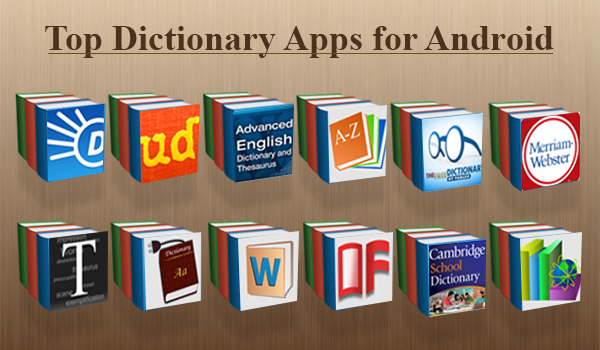 If you want to be educated then English must be your first priority because English language has a charm which attracts the people. There are many English dictionaries available in the market but you cannot carry them with you all the time. You need a dictionary which is easy to carry like mobiles that's why the developers are busy in manufacturing the offline dictionary apps for android. Anyone who desired to have a full grip in English must test dictionary apps for android. Zoogle has decorated this article with such free dictionary apps which remain active even if you have no internet. Find the meanings, synonyms, pronunciations of different words in seconds with these apps.
Let's make ourselves modern, literary and stylish at the same time with the chunks of English. Below there are best offline dictionary apps for android that will help you a lot in this regard.


If you are much enthusiastic about learning English then Dictionary.com is best for you. The app is powered with a huge word collections, synonyms, pronunciations, phrases and word of the day. Speak the word and find the meanings. Enjoy the slideshows, translations and many more with this free offline dictionary app.


Build up your vocabulary with Merriam Webster android free dictionary app. No need to type the word just spells it and the app will show you a long list of synonyms, antonyms and the word related sentences. The user can browse the entire dictionary and can also create the list of most spelled and favorite words.


This offline dictionary app is especially designed for those who have no internet connection. Write the specific word and get the meanings along with definitions. You can enhance your vocabulary treasure with Random search button. This app also supports bookmarks and Moon+ FB readers. In case your desired word is not found the app will show you such symbol? So you have to consult internet.


Oxford dictionary is zoogle's special and fully featured offline dictionary app for android. If you do not know the correct spellings then it will guide you and make your search fast and quick. This app can play a big role in improving your speaking styles like American and British etc. With this free offline dictionary app you can also browse the previous search history and make your favorite vocabulary folders.


Free dictionary app org enables you to improve your English on daily bases. Using this app you will never scared from English because the app will teach you in a very friendly atmosphere like a game. Along with the meaning of the words it will also show you the related images and Wikipedia definitions.


If you are searching for the android app which is compatible for all kind of dictionaries like English, French, Hindi, Russian and many other languages then install this offline free dictionary app. You can listen to the definitions and meanings because the app is integrated with text to speech module.


Wordweb functions just like the above dictionary apps for android; the difference is that it does not mingle the similar words and separates them in lists for your ease. This app will increase your knowledge related to parts of speech and also informs you whether the word is noun or adjective, consonant and vowel etc.
Zoogle likes all the above dictionary apps for android because every offline dictionary app has unique features which are simultaneously free and best. If you got the chance to choose the best offline dictionary app then which one you select?