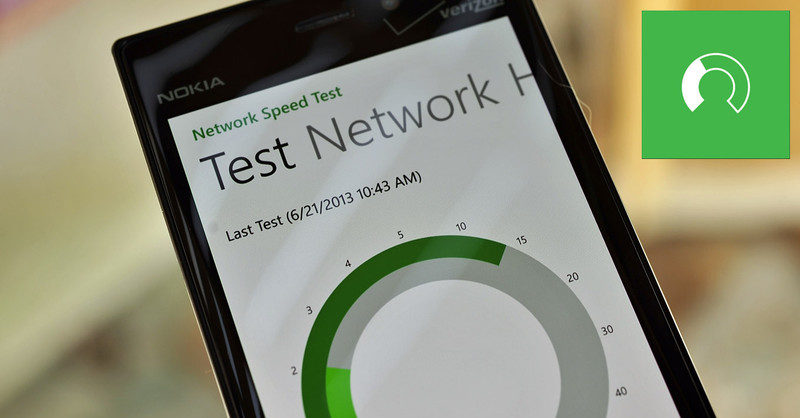 If you are worried that your internet speed is not up to your requirements for which you are paying in each month then you need to check the internet speed test apps. These apps will ensure you that your internet service is honest to you or not. You can easily veil them out that they had promised to give you 100 MB but actually gives you only 50 MB. Although Play store has offered a lot of internet speed booster apps but first to check the internet speed test apps for android then make further decisions.
Zoogle likes to share the top 7 best internet speed test apps for android.


It is one of the most downloaded and highly standardized internet speed test app for android. Its unique features have the capabilities to test and improve your internet speed just in a glimpse of eye. You can easily guess that how much faster is your internet's speed while you are intended to download or upload. Real time graphs will also help you to figure out the speed and check out the reviews made by the previous users.

OpenSignal internet speed test app points you the directions from which your Wi-Fi signals are getting strength and boosting your internet speed. The app tells you that whether this place is suitable for your internet connection or not. With this internet speed tester you can also find out the nearby networks via maps and cell towers.

Speed check and measure your internet speed and inform you regarding your data consumption over GPRS, 2G, 3G, 4G, 5G and WiFi connection on your Android device.
Provide accurate and through reports of each application data usage. Displays historical information in data storage that your Android device has downloaded and uploaded. Speed check will help you in the security sweep of the access points and in examining the speed of 4G and 3G connection. Scan & Analyze Wi-Fi and refresh the open signal with Ram optimizer.


This internet speed test app for android will not drain your battery as compare to other internet speed test apps. Whenever and wherever you are it will show you the current internet speed in the status bar. The internet speed tester app will also push the notification on your android related to your daily traffic usage.


If you want to see the coverage maps based on your Wi-Fi signals and mobile networks then install this internet speed tester for android. It let you to know which internet service is better for you like 4G, Wifi, LTE or 2G/3G. The app can easily locate the networks which got popularity in your area. Like internet lock apps for android it tracks the time which you have spent on internet surfing.


Speed test light has a user friendly interface which allows you to easily test the speed of your internet. It will show you the speed of your internet while performing specific tasks like video downloading, data uploading and ping. For your convenience this internet speed test app for android also measures the speed in both Mbps and kbps and enables you to share the results on social networks.

Run an internet speed test with this app and measure your internet performance on cellular and wifi connections. schedule periodic speed tests to review your data connection. Full overview of network usage of services like email client, web browser, online gaming, video streaming or chatting apps. It can test your download and upload speed including LTE speed test and WiFi speed test also analyze hotspot.
If you want to improve your internet speed then pick up the best internet speed test app for android and leave the comments for zoogle.