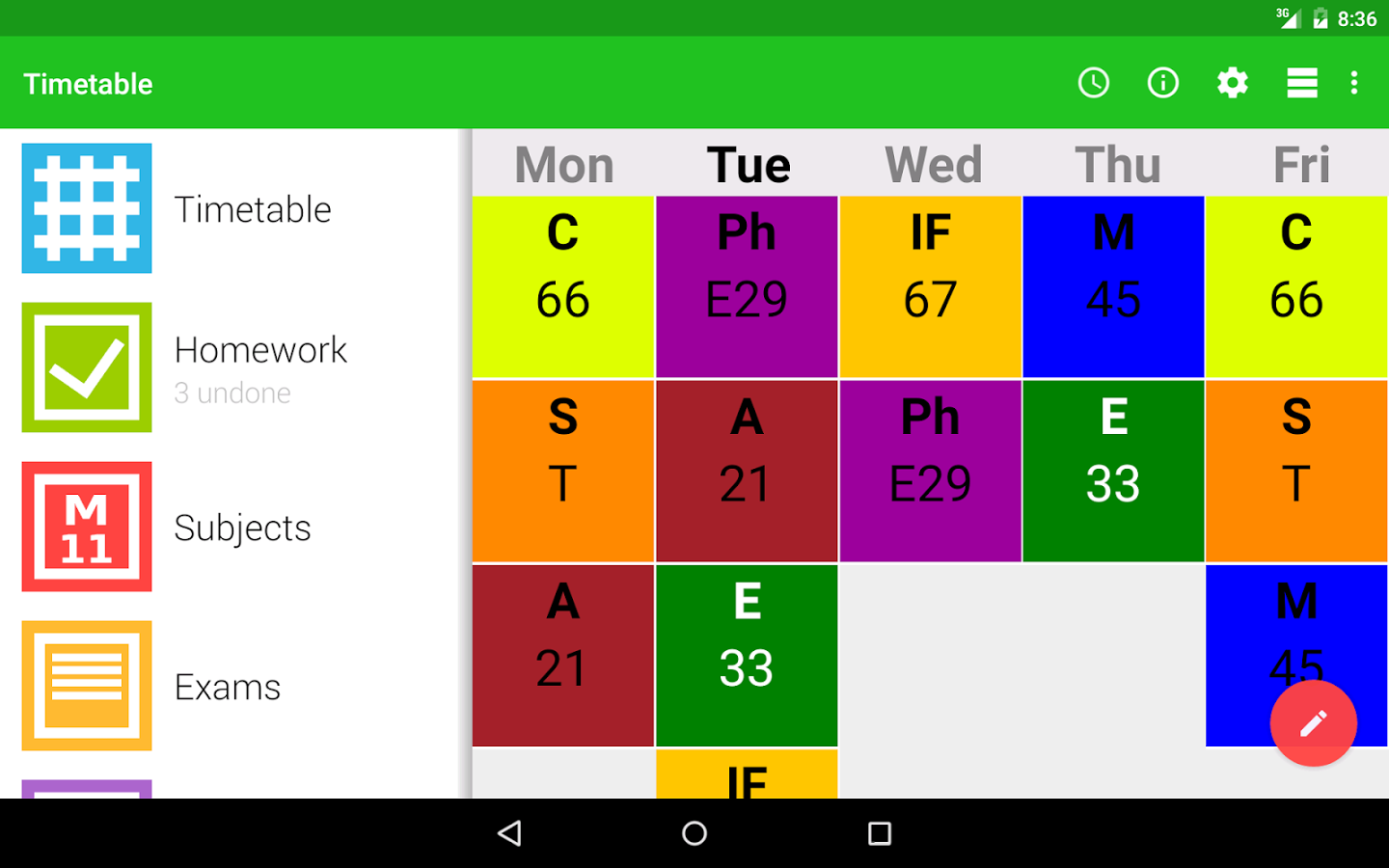 Newzoogle loves to explore the various educational android apps therefore here students will find such android applications that help them to improve their studies and get success in exams. In the previous article you have known the best homework helper apps that do your homework quickly but Now Newzoogle will discuss the timetable schedule maker apps for android because if you utilize the time in correct way then time will also award you with success otherwise time is irretrievable and nobody can get it back. So install the best timetable schedule maker apps and start to plan before the exams catch you. These apps let you to make flexible timetables based on days, weeks and months etc. You can edit the subjects, set the reminders and use the colors to make a perfect and attractive timetable. These timetable schedule maker apps for android also enable you to have the best time management for spending the holidays pleasantly.
As usual Newzoogle will tell you about the top 7 timetable schedule maker apps for android so try them to get the better results.

This is the most downloaded timetable maker app because it allows you to easily make the timetables, save them and sync them across multiple devices. You can see the timetables in list and grid form even you can also search the special timetables by date and subjects.

Along with making the timetables this app lets you to stick on your schedules because it will send you the notification whenever you do not work according to the planner. You can also add the pictures, edit the grades and use the widgets.

TimeTable++ provides a lot of timetable templates, colors and widgets. You can attach the photos, homeworks and notes to make your timetable productive. This timetable schedule maker app also lets you to save your test and exam numbers and start the countdown for the upcoming exams. Although a calendar is also included in this app but you can also create your own calendars.

This is best for the students who want to get high grades in exams. This app has two types of timetables which you can make for your school and academy as well. To create the memos and assignment schedules is also easy with this timetable maker app for android.

School Timetable Deluxe is a must have android app for the school and university students. You can easily make the schedules, color them and edit them according to your needs. This timetable schedule maker app also supports the widgets, various lesson plans and many more.
This is a very easy to use and customizable schedule maker with a bunch of useful features. Like all the other timetable apps, you can add the lessons, photos, notes and colors but the great thing is that you can also get your previous timetables and restore them whenever you want.
Timetable (Beta) is best for making one day and multiple week timetables based on different subjects and classes. You can also add homeworks and the tasks which are important to do. The app will also remind you for your ease. But if you have the habit to write the diary then uses the best android diary apps to lock your secrets.
All the above timetable schedule maker apps are best but these apps will only help you when you are determined to act according to them. Which timetable schedule maker app is best for you? Give me your feedback in the comments.