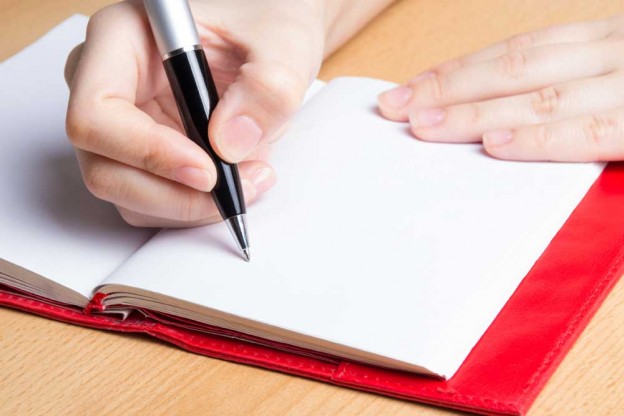 A few years back I have the habit to keep a diary to write my daily happenings, thoughts and feelings about others. I had also used diary to make plans for the upcoming days. In this way I feel relaxed, but a thought always disturbs me that what will happen if someone else access my diary and read it and aware of my thoughts. But then during surfing on internet I came across the best diary apps for android. These apps are very much helpful and lessen my tensions to place the diary or journal in a safest place in my mobile and tablets. Many useful features are also included in these apps so that you can easily note down your secrets in your style.
In other words, you cannot share everything with others. The best way for soothing your heart is to keep a diary. You can easily nail down your each and every idea in a diary. You can take the record of your old memories as well as future planning. If you have a danger that someone can have a quick access to your diary then the best way is to download diary apps for android. Android diary apps are reliable and protected with strong passwords. The other person just can see your diary in dreams while the reality is far away from him\her.
Let's have a bird eye view of top 7 best diary apps for android.
This is the most popular and widely used app to write in small or big word sizes. According to your requirements, you can modify the pencil colors, write in different styles and use emojis instead of writing. This diary app for android also allows you to organize your dairy day and date wise so you can easily compare your past thoughts. Passwords, reminders and backups are also supported.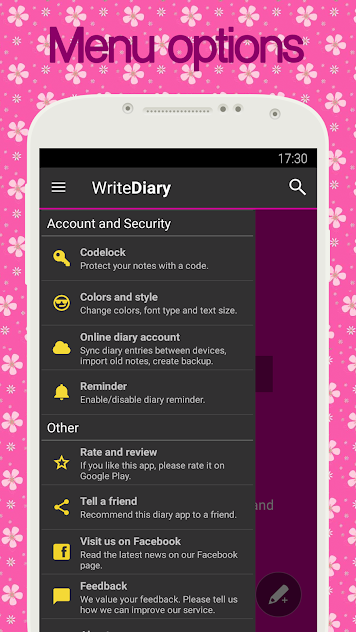 This is another best diary app for android that comes with stunning features which you can customize too. You can write in different colors and unique styles. Try emoticons, add photos and set reminders for writing on daily bases. This app also lets you to have passwords, edit notes and navigate between old and new entries etc.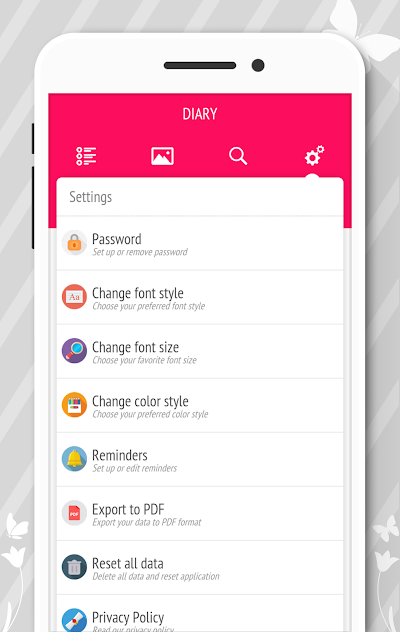 Private diary free app is packed with a lot of interesting features. You can give a new look to your diary whenever you want. A strong password will protect your all secrets and emotions. You can get the backup of your all entries from archives. It also allows you to randomly or orderly search your entries.
Secret diary app for android leads you in a world whose only inhabitants are you. You can trace your private notes by typing or by voice recording. You can restore your data from SD cards and emails. It enables you to bookmark the special days as a reminder. You can also attach different photos for making the memories more authentic.

My diary
My diary is an easy to use diary app for android users. By setting a strong password, you can save your flow of thoughts by tagging them happy and sad. You can sync your personal data via Google Drive between your all android devices. It gives you the facility to save your information in the Cloud.
This android diary app allows you to capture the picture and pin it with your diary. You can select the icons according to your feelings. You can edit and delete your notes. This diary app also has a beautiful calendar.
You can easily record your love notes by having this great android diary app. Your all love notes will be safe and sound under a password. You can create your love category and memorable dates. You can paste photos for refreshing your memories. Background piano music will give more effects to your diary entries but for this you need to have the great piano apps.
There are many stylish background themes, different fonts, emojis and editing facility in this app.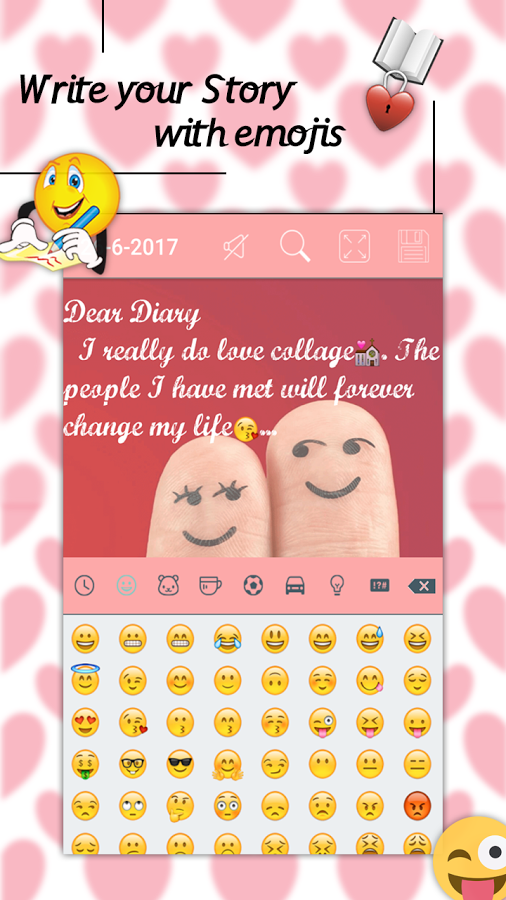 Dream diary app for android helps you to track your dreams especially the recurring dreams. You can easily pay attention to all those aspects which you see in dreams. Just like dreams its interface is dark and night adapted.
You can also categorize your dreams, search them by date and save them for life time.
This diary app for android has a user friendly interface. It has the ability to automatically detect the location. You can attach unlimited photos with your personal notes. Its powerful searching and filtering is also most appealing. You can sync your data across your all android devices.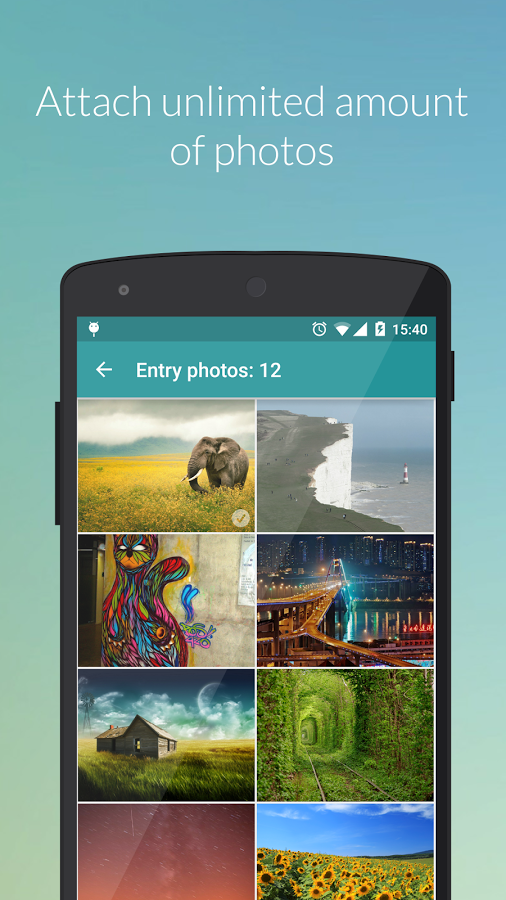 You can select the best android diary apps for recording your personal information. Do not forget to leave a comment.