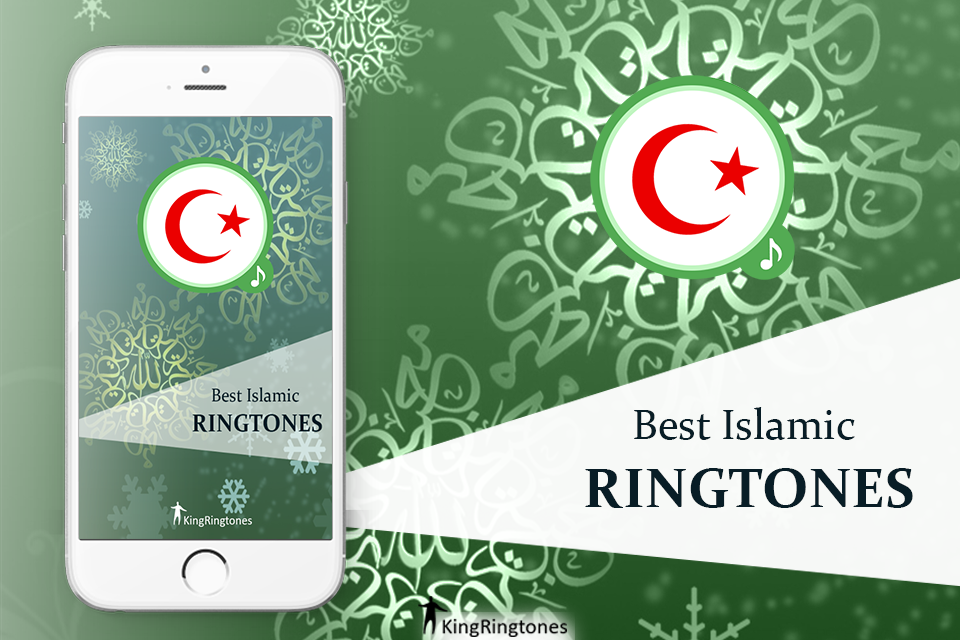 Ringtone is an important feature of your mobile because it indirectly becomes the representative of your personality. It shows your choice and taste. If you have the Islamic ringtones then it shows that you are an Islamic person who loves the religious values. Whenever your phone will ring, an atmosphere of spirituality will take place for a moment and will give comfort to your and others heart. You will feel the presence of Allah close to you. Although there are many popular ringtone apps for android but Newzoogle will tell you about the best Islamic ringtone apps for android. These apps let you to set the beautiful naats, Islamic songs and azan on your mobile as a ringtone for messages, calls, alarm and notifications even you can also have the Islamic ringtones without music. These apps also provide you Ramadan special ringtones. Let's read more.
This is the best Islamic ringtone app for android because it enables you to listen to your favorite Islamic songs, Hamds and naats and set them as the ringtone of your mobile. You can set the time and volume of the ringtones according to your desires. This app also offers the Ramadan special ringtones and lets you to have the separate ringtones for SMS, contacts and alarms.

Halal Islamic Ringtones app has more than 20 Islamic ringtones and enables you to select your favorite ringtone for the messages and calls etc. You can also have the Islamic ringtones without music but with high quality and clear sounds like Allahu Akbar, Subhanallah and many more.
This Islamic ringtones app for android is packed with more than 36 Islamic ringtones so you can easily find out the ringtone of your choice. You can select the Arabic or Urdu naats, 99 names of Allah, Islamic duas, Adan and Ramadan special ringtones for calls, message alerts and more.
Best Islamic Ringtones app provides you many Islamic ringtones without music. All ringtones are in Arabic language but in a very beautiful voice which you can use as the notifications, prayer reminders  and alarms. This Islamic ringtone app also gives you Ramadan special ringtones and other high quality ringtones which are perfect for all Islamic events.

This Islamic ringtone app allows you to listen to the beautiful azan from different countries like Madina, Makkah, Dubai, Kuwait and more. You can choose your favorite adhan voice and can easily set it as the default ringtone for your contacts and notifications etc.
Almost all kind of Islamic songs are collected in this app. You can easily listen to the ear soothing and heart comforting Islamic songs and use them as the best Islamic ringtones for your android. This app also provides the Ramadan special ringtones.

This app is similar to the above Islamic ringtone apps for android but it is contained on more than 40 beautiful ringtones which are easy to set for the incoming calls, messages and alarms. If you want to know such alarms that can speak like you then Click here.
Please do not forget to tell me about your favorite Islamic ringtone app for android. Newzoogle is waiting for your feedback.