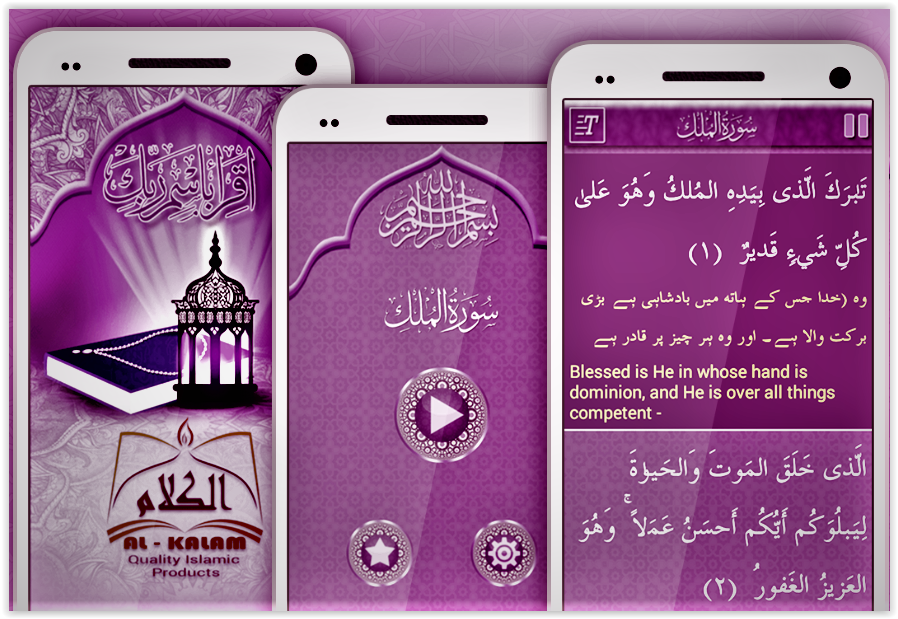 Will you want to go into Paradise? Then make it a habit to regularly read and listen to surah Mulk as the Holy Prophet (PBUH) has said, 'There is a surah in the Quran which is only thirty verses. It defended whoever recited it, until it puts him into paradise 'i.e.Surah al Mulk. There are also multitude blessings for the person, who read and listen to surah Mulk, for example, it saves you from the torment of the grave, keeps you under the protection of Allah and protects you whilst you sleep.
Thus, if you want all these then every day or night read and listen to surah Mulk. In this regard, android also help you to install the best apps on your phone and stay blessed all the time. Whenever and wherever you want, you can read the Holy Quran and significant surahs including surah Yaseen, surah Rahman, surah Mulk and many more. In the previous articles Newzoogle had already discussed the above mentioned surahs and their related android apps. Anyways, here in this article, I had collected the best android apps to read and listen to surah Mulk on mobile and tablets. Hope, you will like to try them.
This app is the choice of every Muslim because it gives you the very beautiful and clearly written Arabic text of surah Mulk. Font size and font styles are modifiable. The recitations are recorded in the heart-touching voices of Al-Sudais, Al-Afasy, Al-Junaid and Al-Hashim. You can easily play back, pause and repeat the verses for quick memorization. This app is also best to know the translation, transliteration and benefits to read and listen to surah Mulk.
Surah Mulk with mp3 is a great android app to read and listen to surah Mulk along with translations. The color theme is perfect for easy reading. The recitation is also clear and recorded in high quality sounds. This app supports the beautiful animations and various languages such as Arabic, English and Urdu etc.
More than 7 sweet and popular voices are included in this app so you can listen to the beautiful recitation of surah Mulk. You can select your favorite rector like Mishary Rashed Alafasy, Saad al Ghamidi, Mahmoud Al Hussary, Ahmed Al Ajmi, Maher Moagely and many more. The translation is available in English language and recorded in Abdul Rahman Al-Sudais's voice. This app also lets you to set translation as ringtones, notifications and alarm sounds.
If you know more android apps to read and listen to surah Mulk then remember to share with us in the comment section.