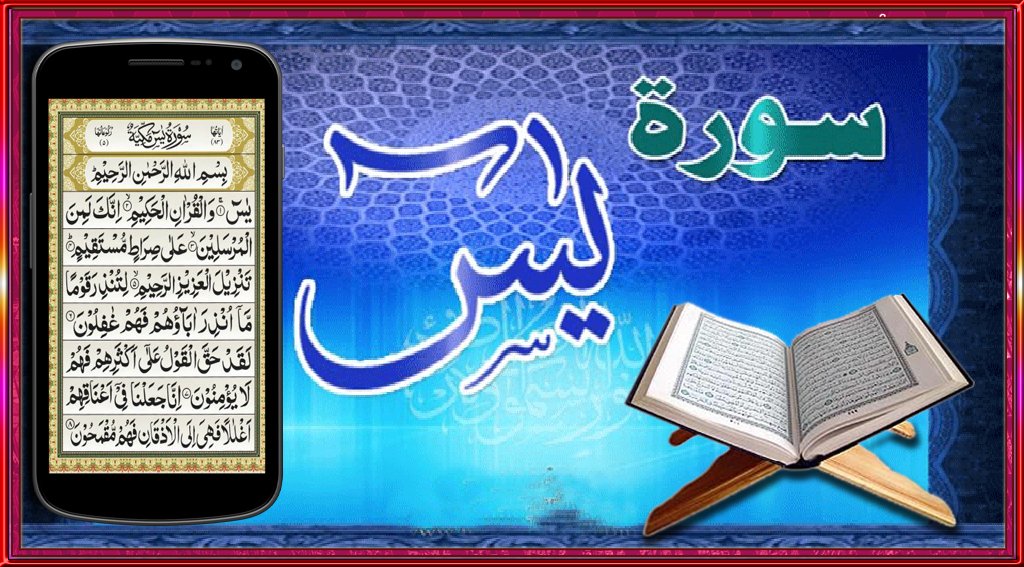 Surah Yaseen is the "heart" of the Holy Quran. It is equivalent of reading the whole Quran 10 times. There are uncountable benefits for the person who read Surah Yaseen. For example, Allah will fulfill your all needs, remove your sins, abolish your fear, raise your status, answer your prayers, forgive your mistakes, alleviate your hunger, solve your all problems, eases the death and much more. Hazrat Ibn Abbas narrates that the Holy Prophet (PBUH) said, "My heart's desire is that Surah Yaseen should be present in the heart of every individual of my Ummah."
So it will be great to read Surah Yaseen daily. To help you to easily read surah Yaseen, android developers has created the amazing android apps to read surah Yaseen whenever and wherever you want. You can also listen to the beautiful recitation of surah Yaseen along with translations.
There are several android apps to read surah Yaseen but Newzoogle has selected the 5 which are the best.
Millions of android fans and Islam lovers prefer to have this android app to read surah Yaseen on mobile because this app lets you to listen to the recitation of surah Yaseen in the heart-touching voice along with translation of each ayah. To comfort your eyes, you can change the text size, background color, text color and translation font size. This app supports the 3 languages including Arabic, English and Urdu.
This is the best android app to read surah Yaseen, surah Rahman, surah Mulk, surah Waqiya and surah Kahf along with tafseer, Tajweed, translation and transliteration. You can listen to the recitation in the sweet voices of Mishray Al-Afsay and Abdur Rahman Al-Sudais. This app also enables you to quickly search any important verse, customize the text style, change the font size and know the benefits of reading each surah. The correct translations are available in more than 17 languages.
This is an amazing android app to read surah Yaseen and listen to it into beautiful voices of famous rectors such as Abdul Rahman Al-Sudais , Mishary Rashid Alafasy, Saud Al-Shuraim, Mohammed Siddiq Al Minshawi, Maher Al-Muaiqly and many more. The sound quality of this app is very much clear.
For quick and easy readings, this app shows you the clear text of surah Yaseen and Tahlil with translation into 3 different languages like English, Malay and Indonesian. This app also allows you to see the Arabic text, Latin text and translation only.
This is another great android app to read surah Yaseen because it gives you surah Yaseen written in clear Arabic words with eye-friendly background color. The translation is available in Malay, Persian, Urdu, English and other languages.
Are you using any of the above android app to read surah Yaseen? If you know more trustworthy android apps to read surah Yaseen then feel free to inform us in the comment section.