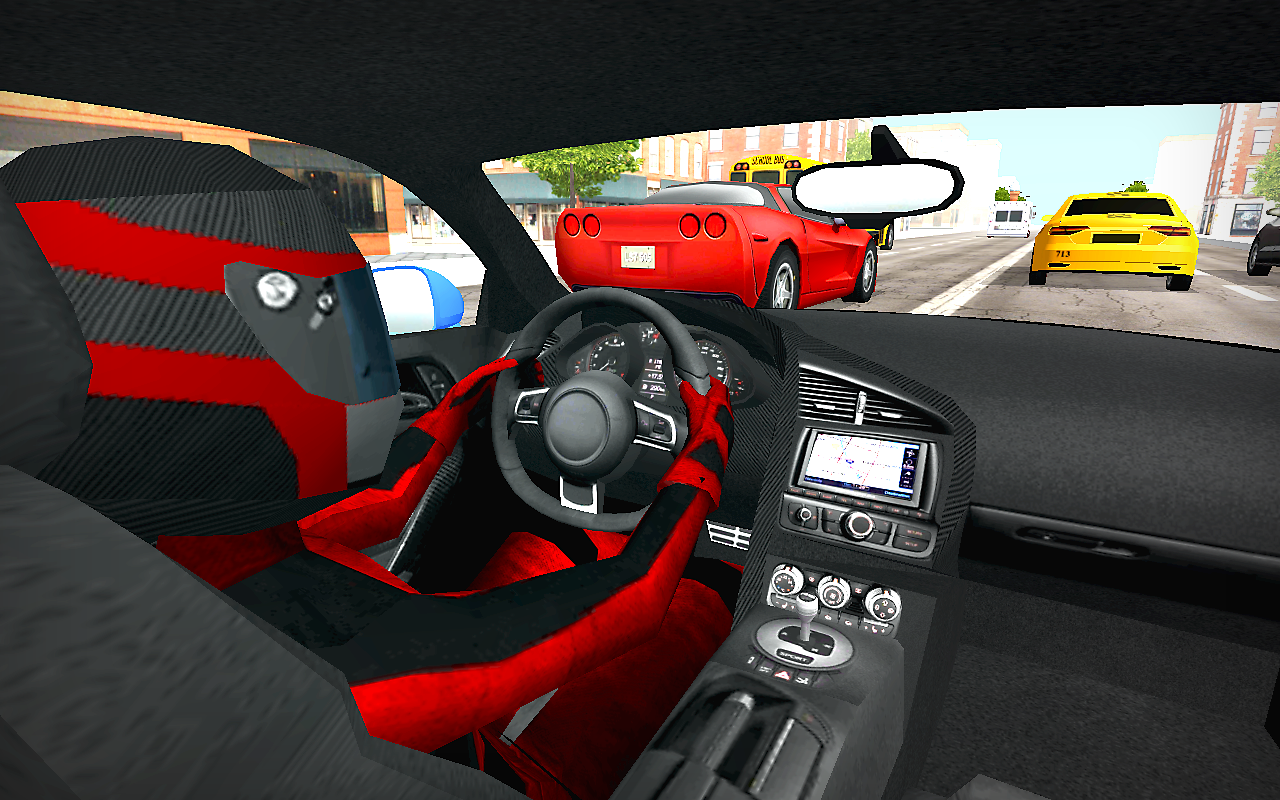 Many car enthusiasts are passionate for racing. They want to drive their car in high speed to overtake the others and to boast up on their racing skills. In real world, it is a risky task but in digital world, it is a very amusing to race your car against others. All you need is to have the best car racing games on your android. These games will give you the dream cars, valuable customization and beautiful locations to enjoy your journey to meet your target.
Google Play Store has hundreds of amazing car games for android but here Newzoogle will mention 7 of the best car racing games based on attractive graphics and adorn to improve your driving proficiency as well.
To have an ultimate and unique driving experience, pick up this car racing game that has six super fast cars updated with multiple steering styles. All racing tracks are inspiring, driving models are appreciative and leader board score are very challenging. Unique racing match system is also best to create more excitement in your race.
CarX Drift Racing gives you the best opportunity to become an expert racer. You can select your favorite sport car, change its setups, recolor and customize it up to your handling style. This game also lets you to use the different game modes, turn on the real engine sounds, have the true smoke effects, race on beautiful tracks and compete with people from all over the world.
GT Racing 2: The Real Car Exp
GT Racing 2 is one of the most recommended car game for android because it provides you 81 cars, 13 locations, manufacturers' details, 1400 events, multiple challenges and various camera angles to polish your driving capabilities. You can play GT Racing by yourself or with different teams. This game also supports the 4 seasons, changing weather, different day times and new tuning center.
If you want to become a fast racer and stunt expert then this car racing game is best for you as it gives you 3 amazing game modes like coin, flag and zombie modes to test your racing speed. You can pick your favorite racing stadiums; get the vehicle of your choice, update your handling style, play individually and join other racers too.
This is a very easy yet challenging car game for android as it lets you to control your car through 3D cockpit view. You can choose your wanted car and drive it in nice locations. This game also allows you to drag your car to quickly overtake the traffic, collect coins and get new cars.
Speed Car Drift Racing enables you to become a professional racer. You can select the latest sports cars, drive on multiple adventurous roads and earn power ups to increase your speed. This car game for android also supports the car customization, drag, drift and career modes.
Turbo Driving Racing 3D has a unique collection of cars which you can customize up to your requirements. You can change the paint, wheels and other parts of your favorite car. Turbo racing also gives you stunning graphics to have a pleasurable drive on village and city streets.
There are also a lot more car racing games but above all are really fantastic. Which do you think? Tell us in the comment box that is given below.