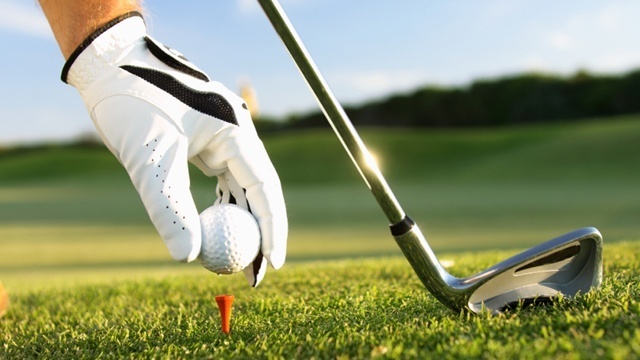 Golf is a very interesting game. Usually it is played by the rich and active gentlemen because for this you need high quality equipments, training from experts and above all a high social status. But if you do not have all these and enthusiasts to play golf then android golf game apps are just for you. These apps are also best for those who want to improve their golf skills because here in these games you will enjoy beautiful golf courses that will let you to become the best golfer.
Below are the top 14 golf game apps for android which are really worth for trying.
Golf Clash is a number one challenging golf game app because it lets you to play real-time golf with your facebook friends and other golfers from all around the world. You can chat with them through words and emojis as well. Amazing shot system, tricky courses, variable weather, advance golf clubs and new club card bonuses are also included in this game.
This game gives you multiple challenges, popular tour courses, a variety of holes, real time leaderboards, wonderful rewards and much more. You can boost up your game, try the new swipe swings and invite friends to play with you. This golf game app also lets you to know the tips and tricks to easily overcome on opponents.
My Golf 3D lets you to easily master the golf in a cartoonish atmosphere. Beautiful 3D graphics and crazy obstacles will add more excitement in your course to effectively complete the 36 holes. You can find the hole with flag and learn the shortest way to drop the ball in the hole. This game also provides you stunning dresses, unique putters and flag designs.
Golf Championship has more than 72 holes based on most challenging courses; beautiful locations, various winds and different game modes. You can select the tourism, cup club and mini game levels. This golf game app for android also allows you to make your own cartoon avatar in your favorite dresses.
If you love challenges and want to defeat the obstacles then mini golf 3D City Stars is best for you as it gives you a lot of holes, ramps, jumps, loops, spinning doors and other crazy stunts with new multiplayer levels. You can also unlock special courses, play with the ball of your choice and have fun on a cartoon land.
More than 15 amazing golf courses, beautiful world tours, various game modes, leader boards, latest eliminator and challenging weather are waiting for you to test your golf skills. This golf game app is full of bunkers, wind, trees, water and many other hazards to give you a real golf experience. From tee to hole, the ball will be in your control so you can easily add spin and curves too.

This golf game app is the choice of many golf fans who love to play with style and beauty.  Here you can play in 4 different modes, take part in live PvP matches, enjoy team festivals, have new golf areas, get your favorite equipments, wear up the costumes of your taste and customize your characters as you want. Fantasy golf also supports the single-player campaign.
If you really love golf then Golf Star is a must have app for you because it lets you to have a real-physics based game on your mobile. You can apply terrain height, ball impact angle, wind and more than 70 other physical elements to have the pleasure of the real swing. Get the tips from famous golfers, use a variety of game modes, take part in world championship and become the master of the golf.
Mini Golf Stars 2 is a fun multiplayer 3D game consists of 4 sensational golf courses, 150 holes, unique scoring system and a lot of obstacles in the form of slopes, turns and ramps. You can easily jump over these hurdles to earn stars, unlock unique holes and get powers.  This golf game app also enables you to participate in world tournaments, make your own account and challenge leaderboard scores.
WGT golf game app lets you to play on the most beautiful and popular golf courses like Pebble Beach, Celtic Manor, Pinehurst Resort, St Andrews and many others. You can play 3 and 9 hole head-to-head matches, compete with 6 players, join Virtual PGA Championship and great sponsored tournaments. With this app, you can also change the golf equipments, select the swing options and live chat with your competitors.
Super Stickman Golf 2 brings unique features to improve your golf skills such as it offers you 180 holes, 20 dynamic courses, magic powers, new obstacles, various achievements, customizable avatars and online turn by turn game play. This golf game app for android also allows you to have the most beautiful golfer looks by changing your hat color and hairstyles etc.

Play golf in a new style by using the flappy technique. All you need to do is to flap your way to the hole into different golf courses. There are more than 52 stunning locations to play golf. To control the flap is also easy with this golf game app for android.
Mini Golf MatchUp is a fun and easy to control golf game app as it enables you to show your golf skills on 10 perfectly designed courses that have more than 100 holes, new putter and ball upgrades. If you are wishing to have more holes with more obstacles then to collect the stars is essential for you.

Golf Battle is a very addictive game to let you to become a pro golfer. It gives you 2 types of game modes: classic and rush mode to challenge your golf skills. A lot of unique golf courses and multiple achievements are also the part of this game.
Newzoogle Special:
If you want to play another "mind refreshing" game instead of golf then this one is for you.
In the world of games "Tribelz48" represents an exciting game named as "Owl Dash Runner". This game is full of enjoyments. There are stunning graphics, crazy obstacles and different map areas to explore. Your task is to save the owl from the difficulties and help him to safely reach into his destination. For this, you can run, jump and move as fast as you can. All game levels are interesting and compels you to play more. So, must try this game and remember to share it with your fellows too.
Which one is your favorite golf game app for android? Which is the easiest and most inspiring golf course according to your experience? Does "Owl Dash Runner" is up to your choice? Share with us through comments.