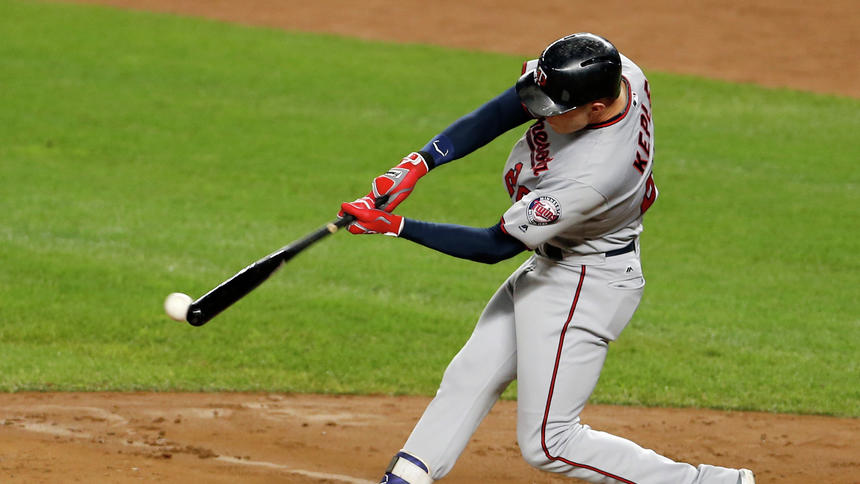 There are millions of people who love to watch and play baseball. It is their hobby or their profession. Whatever the aim is, it is sure that their eyes are always looking for the ways to improve their skills and to show their talent. Are you one of them? If yes, then Newzoogle suggests you have the following baseball games on your android device. These baseball game apps are best for the beginners and pros as well. Let's start with the top one.

This is an ideal baseball game app as it offers remarkable features that are great for every baseball player. There are pinch-hit, bunt and many other strategies which you can select up to your choice. You can participate in live tournaments and weekly events. To polish your skills, you can enter in famous clubs even make your own ones.
Baseball Superstars is best to train you in a friendly and mood uplifting atmosphere. The graphics of this game are excellent. Pitcher and Batter modes are there to increase your play power. This game also allows you to rank up your position, play in competitive matches and socialize yourself to get popularity.
Baseball Star is designed to make you a star in the real world of baseball. You can choose the league mode based on the seasons, game numbers and inning limits. There is a challenge mode too to make you legend. This 3D baseball game app also lets you to build up your own team, play one day and auto season tournaments to test your skills. Internet is not required for this.
MLB Home Run Derby is a special baseball game app for android as it gives you 3 exciting game modes including multiplayer, single and arcade derby mode to make you champion. You can play matches against other baseball experts. This game also provides you a variety of bats and different ballparks to have a realistic game experience.
Homerun Battle 2 has 6 amazing game modes that has different functions, for example, in mission mode you must play the game under a mission, in duel mode, you will play against another player while in practice mode, you can play the game as long as you want. Arcade, survival and many other modes are also added in this baseball game app for android. Here you can also change the characters' look and start to play in your favorite stadiums.
Baseball Hero intends to make you the hero of the next baseball league. From 3 different game modes, you can pickup the one you like such as the career mode, practice and quick play etc. In this baseball game app, you can easily control the bats, pitching and ball movements as you do in real world. The rewarding coins can be used to get powers.
This game lets you to experience more than 10 game modes named as multiplayer, moon-star, training, bunt, giant, faster, major and minor modes. You can play with a lot of balls, bats, pitches and players. This baseball game app also enables you to speed up the batting, feel the different throws and get the free home-run tips.
BIG WIN baseball game is especially created for the people who wish to have their own baseball team. You can develop amazing skills in your players, prepare them for different matches and enjoy their live performance. This game also provides you the big impact cards to upgrade your team.
Freestyle baseball game app gives you the opportunity to paly baseball in different but pleasurable locations such as in streets, basketball courts, subways and other areas of your interest. Whenever you have the mood, you can enjoy this game at day and night times. This game also offers you thrilling matches, normal and professional modes etc.
Baseball Kings is the easiest and cool to master game. By playing this game, you can experience the realistic baseball outcomes like Homerun derby, strikeouts, Innings and double plays. There are different teams to play with you. You can also create your own team, see their performance stats and easily enter in the world series.
Which baseball game app suits to you? If you feel something is missing, then inform the Newzoogle in the comments.