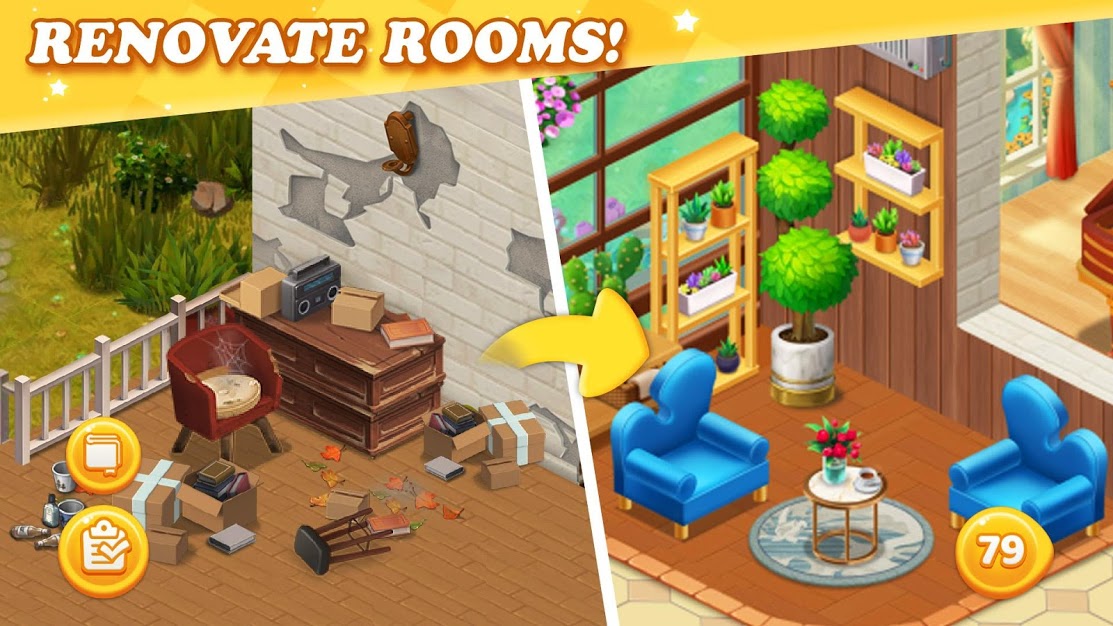 Everybody cannot afford a new home so to renovate the existing home is the best option for having some change. A little makeover can turn a dull kitchen into a stylish one. Same is the case with all rooms and areas of the house where you live. Changing old furniture, paint, floor design and other things, has the ability to transform the old settings into new looks. But all this process is money and time consuming, so have the best home makeover games for android to meet your desire of renovation. Like adult home decorating games, these games also give you a lot of things, different rooms, and beautiful home designs. Along with passing your time, these home makeover games will give you inner happiness, bring out your talent and move your brain with new ideas related to interior designing. These games will also let you know about the various renovation techniques and their effects on your mood. So, in real world you can renovate in better way.
From many home makeovers games for android, Newzoogle has selected the 5 best and highly famous games for remodeling your house in your style.
This is really a fantastic game to give a fantastic touch to the outdated home. The inner and outer part of the house can be easily converted into a stylish place. For setting the inner side, this home makeover game gives you many things to decorate the floor, ceiling, and walls just as you like. The whole renovation process will make you happy and open your brain for more ideas. Matching 3 puzzles, offline support, clients' visit and various customizations will let you prepare your dream home in minutes.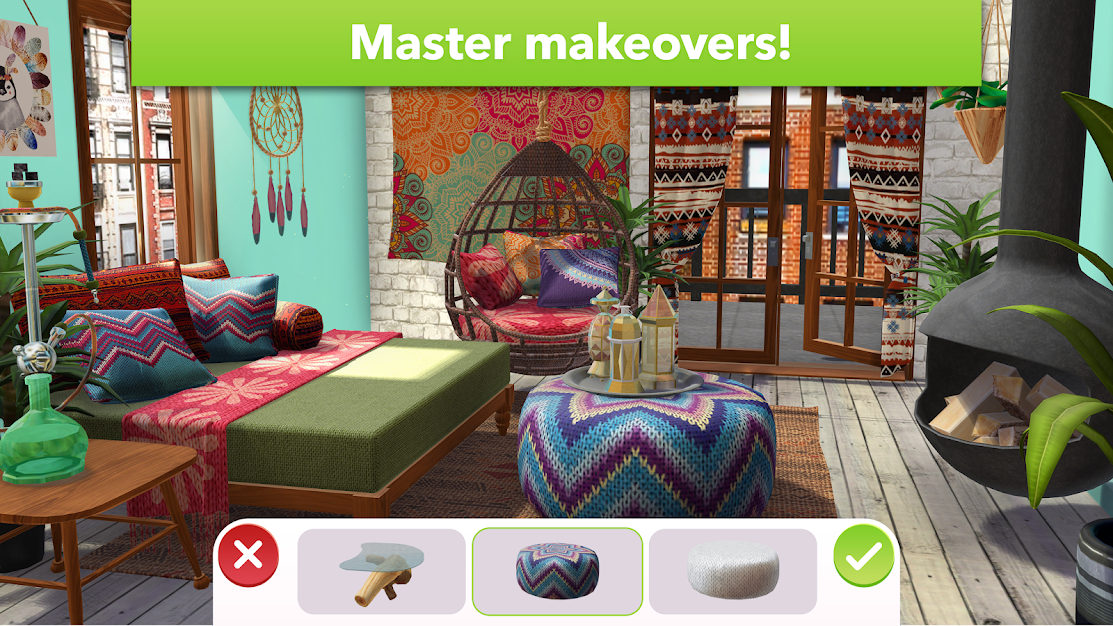 This is an impressive home makeover game for adults because it provides you branded items for decoration. You can pick any piece of furniture and know whether it enhances the look of your rooms or not. The items will be arranged as you want. Your knowledge of interior designing will be increased, various new styles will be introduced, and expert's home models will also be shown. As you level up, more options you will get for easy and quick renovation. The voting system of this home makeover game will encourage you to produce the best home designs.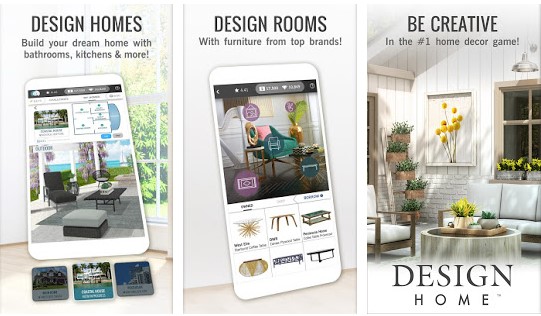 This home makeover game is based on modern and latest furniture designs which are quite suitable for redecorating your rooms. Curtains, carpets, wall paintings, ceiling stuff and every other thing will you get in order to change your home's settings. This home makeover game has amazing puzzles, frequent levels, colorful graphics, interesting clients, and many other cool things to fill up your brain with fresh ideas. As a result, in real world you will find yourself as a quick and perfect home designer. Your mind will be active and will always be in a position to easily renovate the small and big rooms. Even if you are not a designer, you will be able to transform monotonous spaces into ideal one.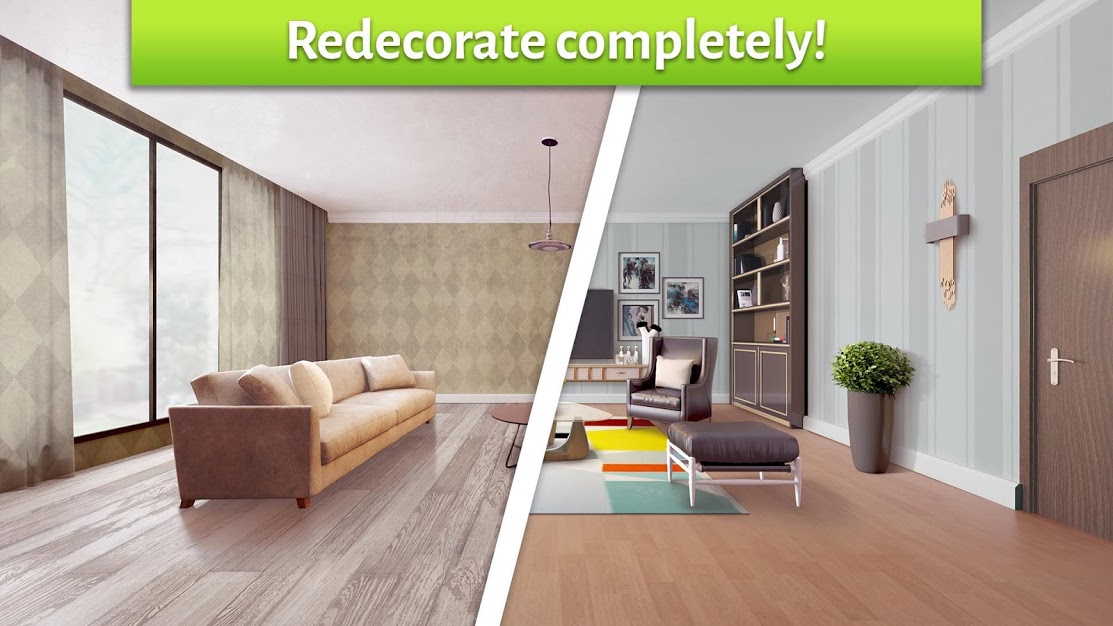 A lot of empty buildings and homes are included in this home makeover game for android. You are free to decorate them with your favorite beds, tables, chairs, sofa sets, lighting, and other stylish objects. Clients of various interests, block matching, inspiring levels, unlocking more episodes, offline support, power raising, and many other things are best to train you as a renovator.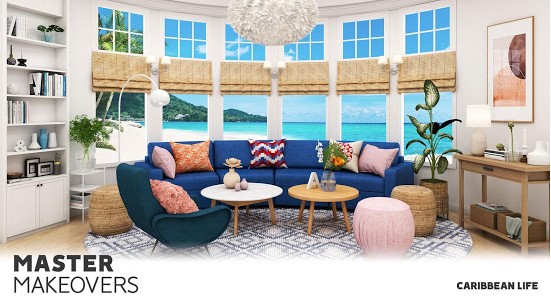 Along with renovation, this game will provide you a heart-touching story of cool characters. You will know their lifestyle by collecting their past pictures. You have to help them in residence designing by using furniture and other decorations. This home makeover game will improve your taste as it gives the matching of everything. For example, same furniture set in same color and same furniture design in contrasting colors. You have to renovate the old house in such a way that it will look just like a newly build home. Matching various icons or puzzles of this home makeover game are also awesome for accessing the wanted items.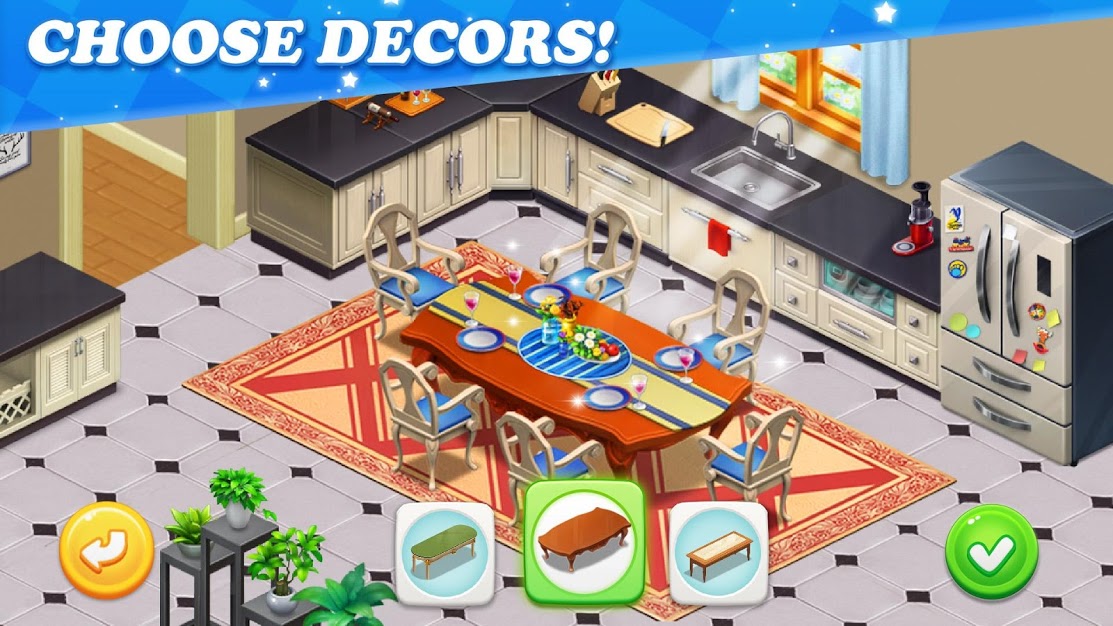 No matter if your house is big or small, if it is well-furnished and designed well then it will definitely look beautiful. Above explained home makeover games will provide you stunning ideas related to decoration and new room settings. You can easily improve the home where you live and know how much designing talent you have. The importance of home renovation will also be clear to you as it has the ability to change your mood and room's look. And sometimes if the renovation is perfectly done then you will feel as if you are entered in someone else home. Is it happened to you? In comments section, you can share your home restoration experience and also remember to tell about your favorite home makeover game.