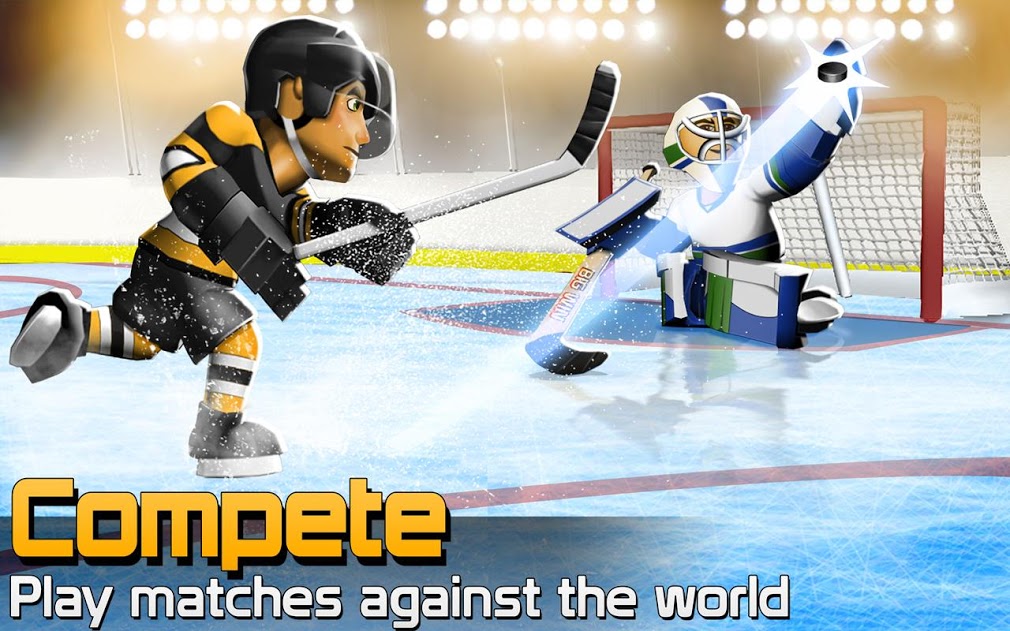 Hockey is one of the fastest games in the world. It has become extra faster in the digital world. With the advent of android games, you can play hockey on mini screens of your device. Yes, I am talking about the hockey game apps for android which offers realistic graphics, innovative controls, well-equipped players and great animations. You can play these games by yourself and with anyone you want. These games are best to provide you the real pleasures of playing hockey with sticks and encouraging surroundings. So, enjoy playing hockey whenever you are free or have the mood to sharpen your skills.
Following are top 8 picks for the best hockey game apps for android:
Stickman Ice hockey game app offers 46 hockey teams that are ready to play world cup, national, international and short seasons. You can pickup your favorite: team, ice rink, offside rules, seasons, body checks, game modes and levels. If you do not know the way to play, then training mode is there to guide you. Manually and automatically, in both methods, you can control the players and view the match reports.
Ice Rage lets you to play hockey in single or multiplayer modes. There is quick match, deathmatch and several tournaments which you can join to test your stamina. From a lot of skilled characters, you can choose the one you like to play with you. This 3D hockey game app also gives you the opportunity to invite your friend for hockey competition on one device.
Hockey Showdown is best to play with different sticks and in colorful gloves. You can participate in online tournaments and win multiple rewards to get special items and upgrades. In this hockey game app for android, you can do stunning actions, enjoy unique graphics, challenge leaderboards, have various game modes and experience single player seasons too.
With hockey MVP, you will get the chance to play in quarterfinal, semifinal and final matches to be the next world champion. There are 14 different teams that are well-dressed and belongs to different places. You can select your favorite team, get the scoreboard and have quality sticks to unleash your abilities. This hockey game app also rises your confidence by awarding you with special medals.
Ice hockey 3D is an ideal game for every hockey fan because it lets you to play on ice and experience the air hockey too. You can dress up your team as you wish, increase its powers and train for fabulous actions. Ice hockey 3D also provides you the challenging, competitive and quick game modes.
This is a unique hockey game app as here you can enjoy hockey in 7 fantastic game modes based on outdoor series, rival series, faceoff, playoffs and hockey giants etc. Within time or without any time limits, you can carry on the game, perform heart-touching shots, join live matches and get the appreciation from the huge crowd.
Puppet ice hockey game app lets you to make your own team and build up the players according to your taste. There are multiple stunts, slapshots, cross checks and body checks which you can do to dominate over your opponents. By showing best performance in rink, the game will award you with a lot of bonuses like speed booster, ice, chewing gum and much more to quickly win the world tournaments.
Big win hockey game app has many unique features to fulfill your craze for hockey. You can customize the players, see them in different uniforms and prepare them for championship. There are various impact cards such as puck magnet, sharpshooter, howitzer and a lot more to add fun in your game. This game also supports the friends mode and quick modes to play with style.
If you like our selection, then please share your thoughts with us.