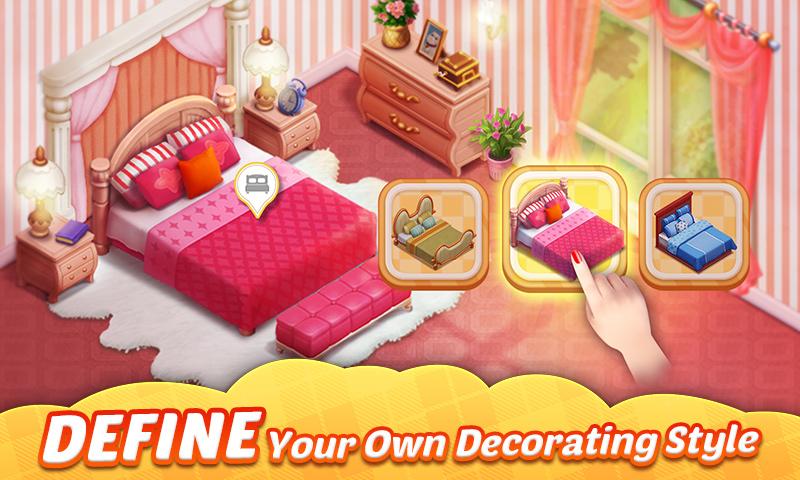 Many people especially women love to decorate their home, make them beautiful and tries to turn them into a comfortable place. Some men (who has a good aesthetic sense) also pay attention towards decoration. But for this a lot of cash, time and proper management is required.  So, to let you full fill your desire of decorating your home without paying any money, android provides amazing games. You will feel yourself as an interior designer. All this will make you happy. These home decorating games for android will also generate more ideas in your mind so in real world you can utilize them to improve the look of your rooms.
The number of home decorating games is great but in following lines Newzoogle will share the top 9 and high rated home decorating games for adults.
This game will help you design the home as you imagine. It gives you ready-made homes without any particular decoration and let it on you to do that. Many beautiful items and furniture are there for the purpose of designing. There are different characters that will guide and entertain you, so you feel ease and fun at the same time. You can see a lot of beautiful homes and places designed by others. For having more fun, sharping your brain, and accessing more material, you can play match-3 puzzles too.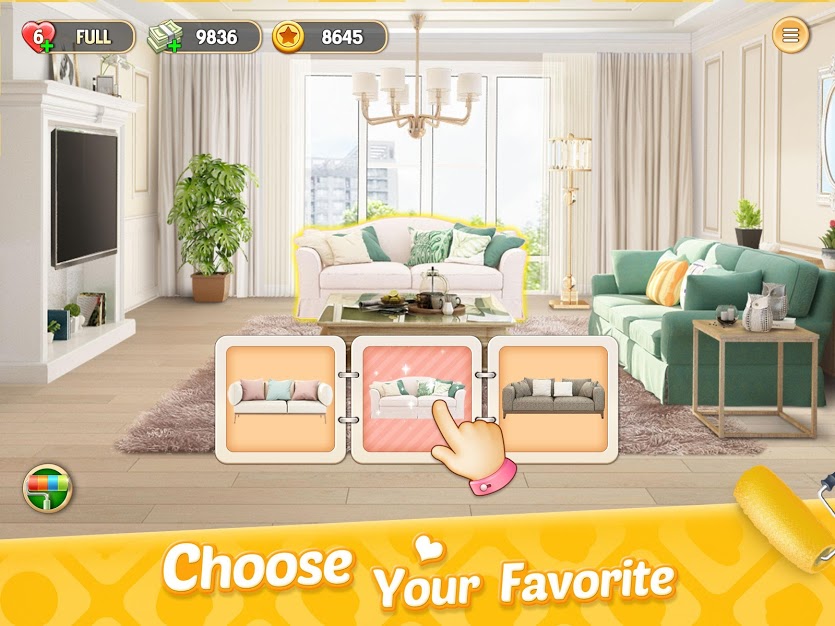 Often you have ideas and strong urge to decorate home according to your own taste but due to some reasons you cannot do so. For all those and interior design enthusiasts, this is a perfect home decorating game. You can choose windows, furniture style, door design, curtain types and many other items. Walls, roof, floor, and every corner of your house will be as you want. This home decorating game also enables you to resize the things for having more or less empty space in your room.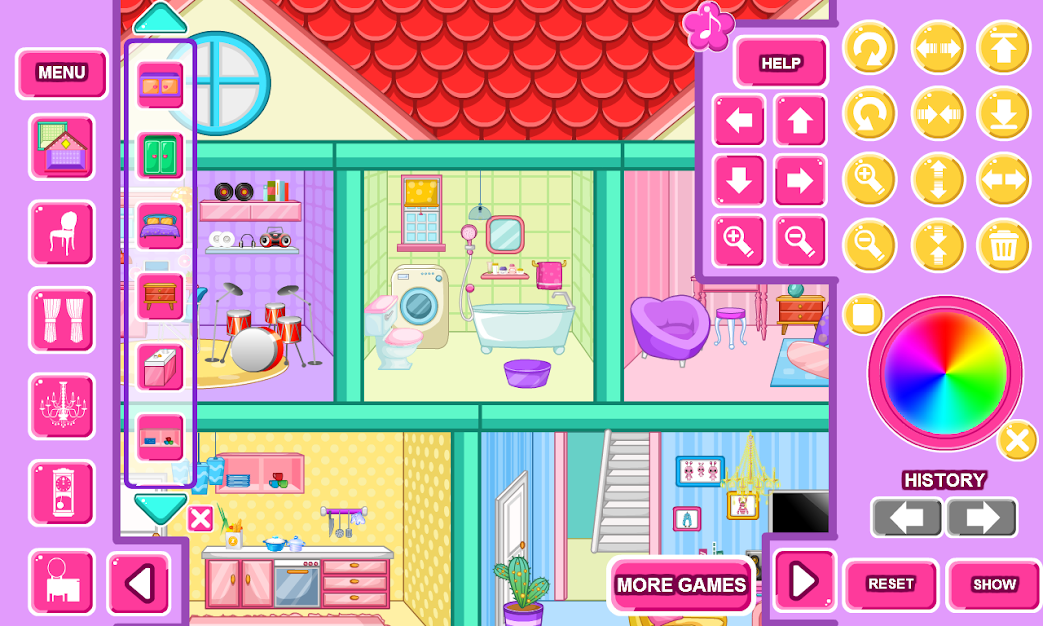 For all those who love fashion and home decoration, this is a great game. You can play to test your abilities in the field of interior designing. To encourage you more, this home decorating game gives a fascinating story where you have to take your "designing" business at peak. You will meet several clients and will get the chance to work up to their requirements. You will have the whole hold and will feel as a designing master. Along with a variety of furniture, there are many amazing things which you can use. This home decorating game also provides competition, rewards, avatars, boutique and much more.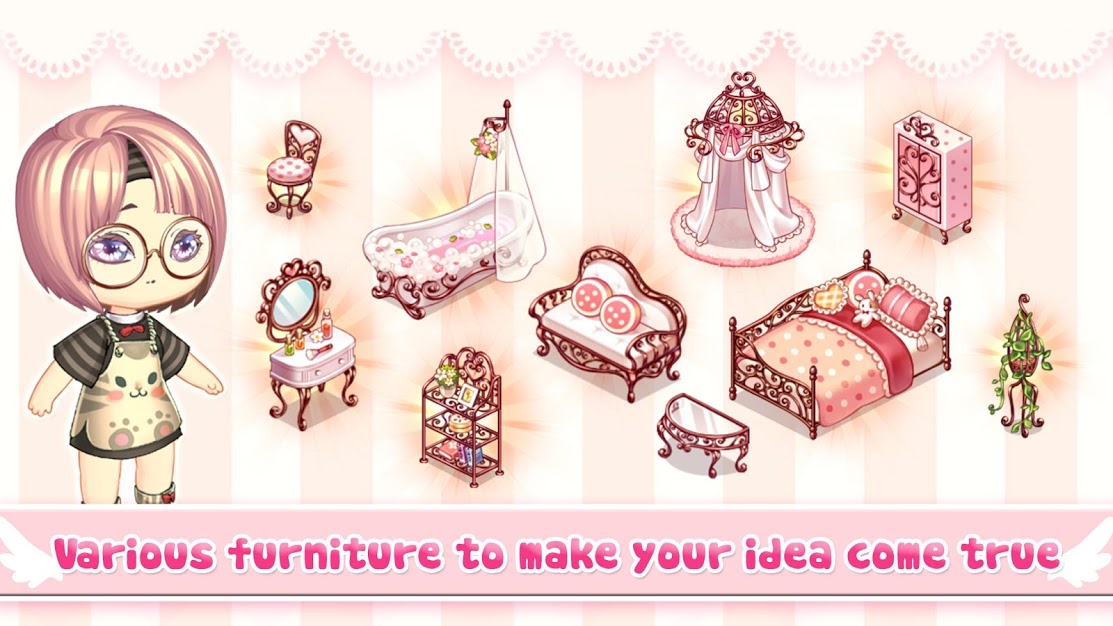 To design the home for giving it a perfect look is important but the most important is the comfort. So, this home decorating game lets you beautify your home in the best way. Thousands of unique things, customizable furniture, multiple flooring patterns and matching puzzles will help you create your future home. To make you a professional home stylist, this home decorating game gives you the real scenario where clients will demand, and experts will share their experiences.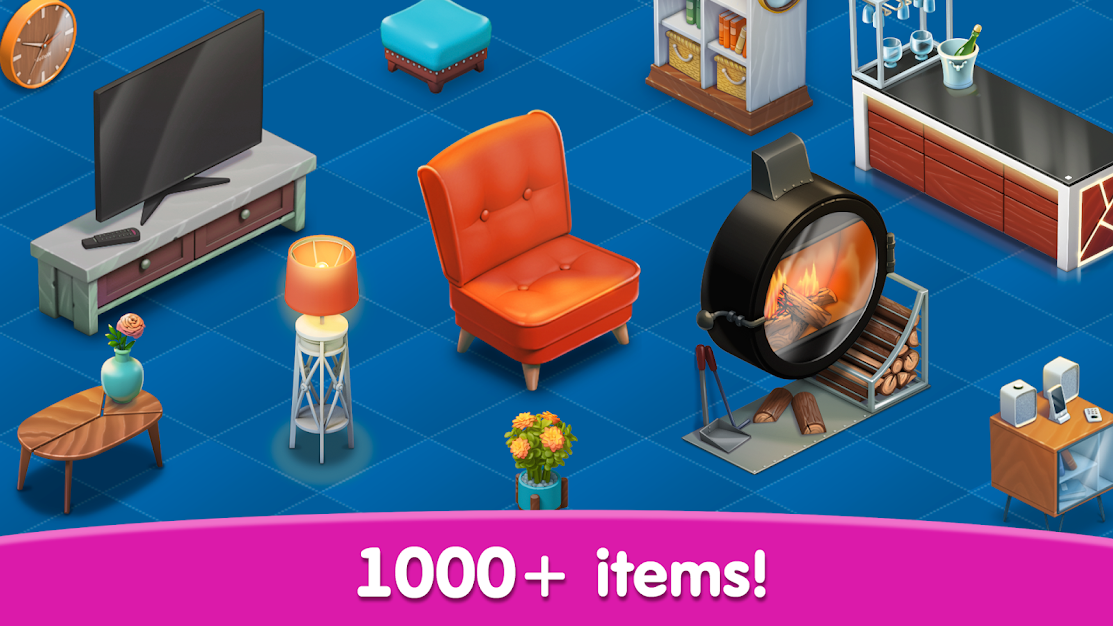 This is an offline home decorating game for android. There are cute characters that will inspire you to design as best as you can. More ideas will come, and skills will be polished because you will be able to know how to turn a boring place into a mesmerizing one. By playing matching game, you can access more material for renovation and decoration.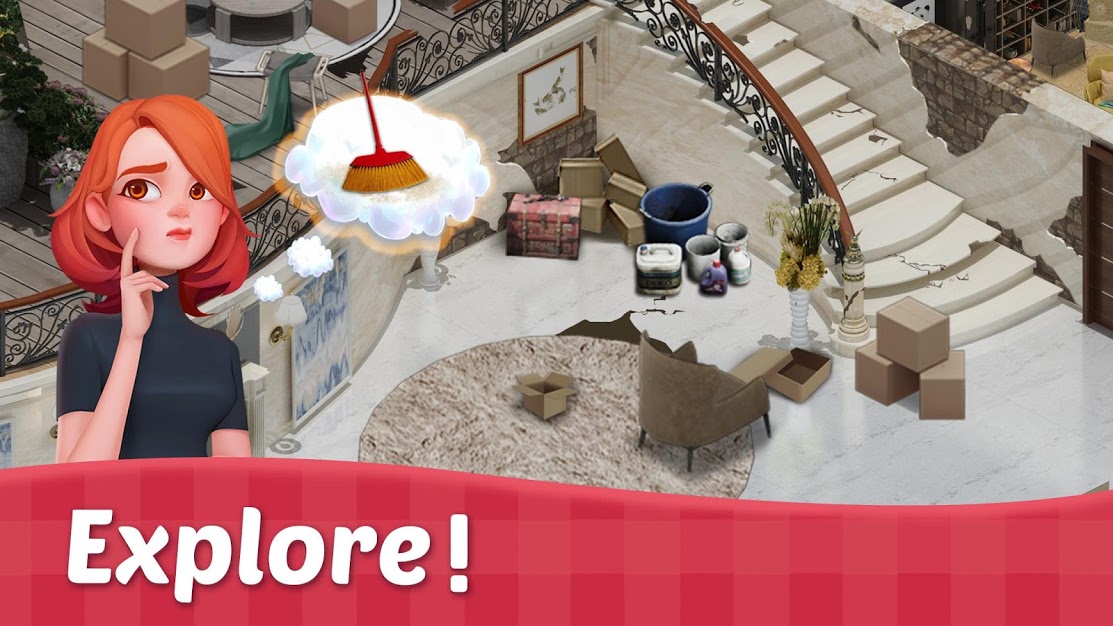 Creating a beautiful house and setting your favorite things in it, has become very easy with this home decorating game. You can play it to check whether your ideas are applicable to use in real life or not. The decoration material is unique and highly beautiful. Everything you can set up to your taste even your neighbourhoods. You can show others the house you make and the community in which you live. You can arrange events and generate amazing stories. The game offers various lovable characters along with their dress collection. In short, this home decorating game lets you have a beautiful house in beautiful surroundings. The whole atmosphere will definitely please you.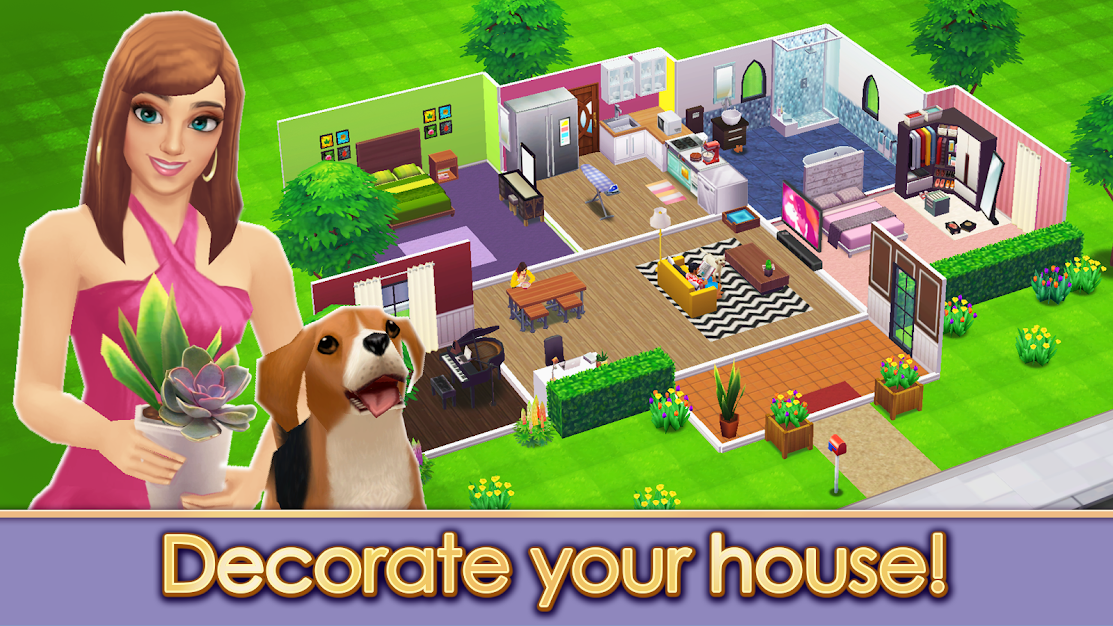 In this home decorating game, you will meet Tina who have the craze for the beautiful rooms and buildings. You have to help her in designing. There are gorgeous items, charming themes, and stylish exterior designs to give a new look to the old house. After completing the renovation, you can easily move from one house to another for exploring your talent. Although above explained home decorating games gives you puzzles for having more items, but this game offers cards for unlocking the desired stuff and stories as well.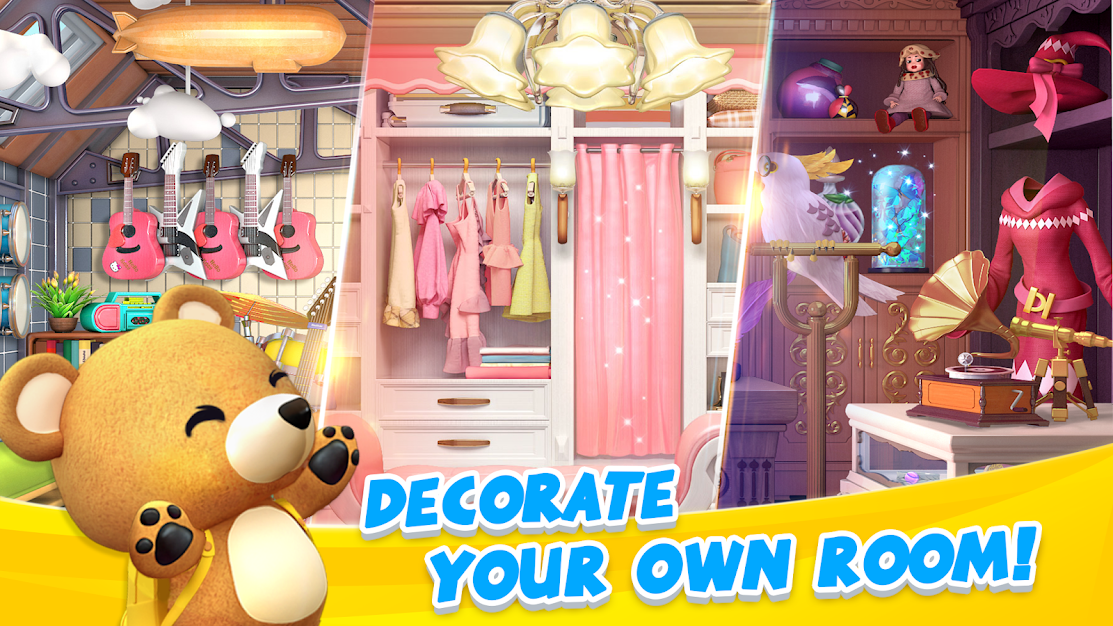 Matchington Mansion is a lovely game, recommended to all of you who wish to have a biggest house with quality furnishings. Anywhere you can place and eliminate the things you do not want. The mansion belongs to you that's why you will have the full authority to design it as you like. Matching 3 puzzle will award you with more cutest things and renovation material. As you level up, more beautiful locations will be offered for makeover. To have new ideas, Matchington Mansion also allows you to view others' home designs, unlock hidden objects and join cute in-game characters.
Mansion Blast game has Granny and Grandpas house based on old settings and lets you give it a modern touch. All decoration material and furniture are available. You just have to pick and set it where it needs or looks captivating. Like other home decorating games, Mansion Blast also provides you amazing matching 3 levels but with limited pushes. More you win the matchings; more you will get the options for decorations, avatars and pets etc.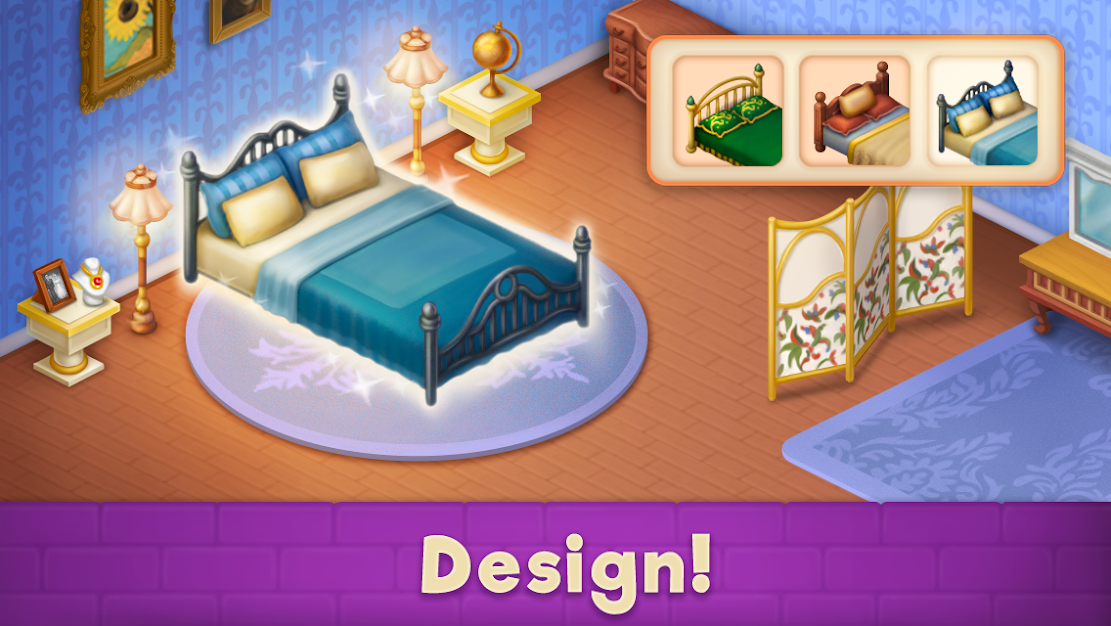 So, that's all about the top 9 home decorating games for android. All these are best if you want to be a skilled decorator. Your sense of beauty will boost. Furthermore, you can increase your power of decision for picking the right things at the right time. You can easily know about the matchings based on paint color, furniture type and other items. As a result, you will be able to become the top home designer in the real and virtual world.