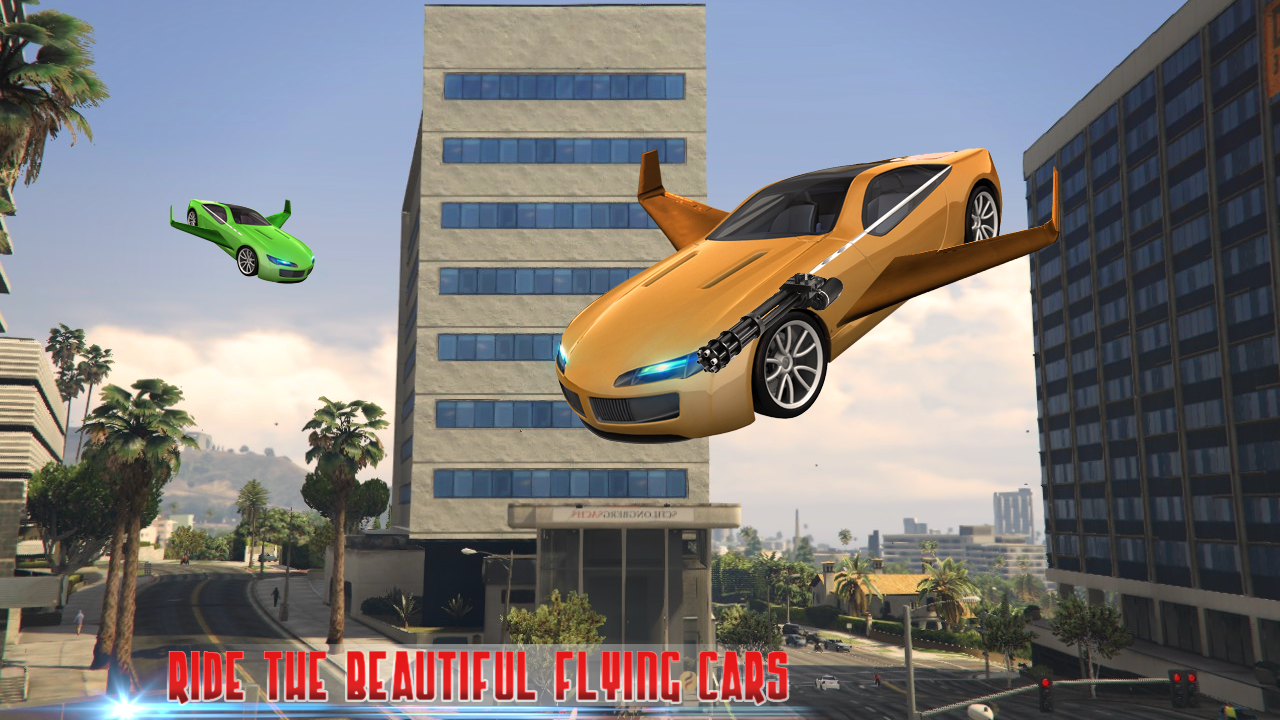 Do you have ever seen the flying cars? Do you want to fly the cars in air just like airplanes? If yes, then flying car games for android are best for you. Before knowing about these games, I had just seen the flying cars in cartoons (especially in Muto Patlu) and dreams but now with the help of flying car games, I can fly the cars on my mobile to have fun and amazement. These games have different types of flying cars along with unique features which I would like to discuss with you. So, let's read.
Flying Car Sim is one of the most played and highly downloaded android game because it lets you to fly your car on the top of buildings and other stunning areas. You will enjoy the amazing drive on the road and off-road. You can show stunts, boost up your speed, view the dynamic camera and easily turn on the flight mode.
Flying Car Real Driving is based on realistic, unique and imaginary graphics. You can fly your car on buildings, mountains, city streets and other areas of your choice. There are numerous interesting levels which are difficult but possible to win. This flying car game for android also enables you to do jumps, drifts and actions in a road, sports or jet car.
This flying car game gives you a lot of beautiful graphics and locations to enjoy your flight on car. With easy and smooth controls, you can quickly defeat the attackers and save the city. This game also supports great weapons, multiple levels, incredible robots, realistic effects and much more.
This flying car game allows you to drive your car like a helicopter on the mountains and other beautiful lands. You can see new places while having an amazing flight on a muscle car. Do stunts, drifts and whatever you want to polish your skills. The great feature of this game is that you can play it even when you have no internet. For more offline games check the previous article.
Turn your car into a robot and fly it like plane. In this futuristic flying car game, you can easily overcome on evil powers, do amazing actions and become the winner. The graphics are very pleasing and based on realistic physics. This game also offers you thought-provoking missions and multiple camera views to have full control on your robotic car.
There are also many other great car games but above are the best. What do you think? Share with us in comments.