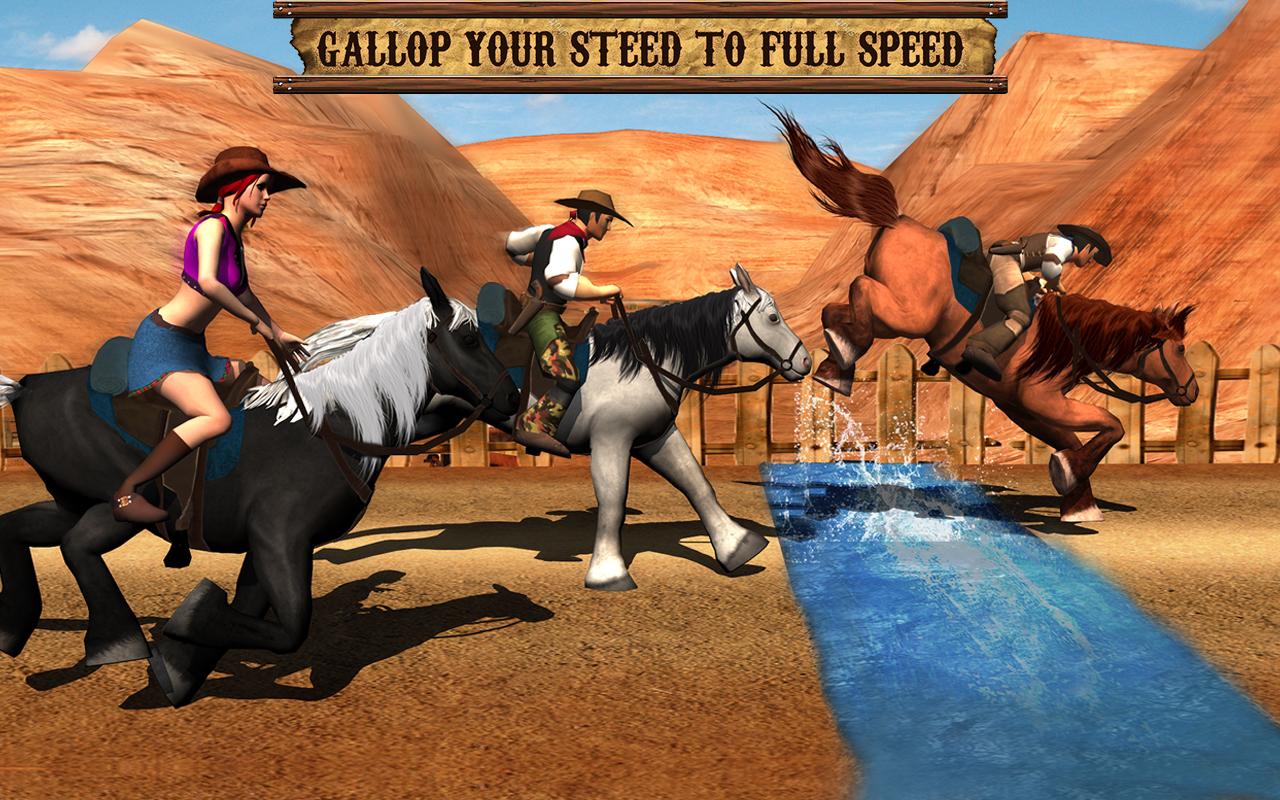 Horse racing games for android are the choice of people who love horses and racing. Although there are multiple racing games available on android like bike racing, cart racing, car racing and many more but to race on a horse has its own charm where your spirits and an innocent living creature(horse) encourages you to win the race or battle. These horse racing games offers you different but interesting features. Let's explore.
Photo Finish horse racing game lets you to have an amazing racing experience on your favorite horse. You can breed, upgrade and train your horse as you wish. To add excitement in your race, there are many online players. You can join the multiple local and world cup horse racing. The beautiful racing area and huge crowed is also there to rise your confidence.

This game gives you more than 60 adventurous courses and numerous obstacles to improve your racing skills. There are different cool graphics and 3D sound system to infuse energy in you to win the championship. But keep in mind to maintain the balance between stamina and speed for endless play.

ihorse racing game provides you a lot of horses for racing and training. You can select the horse of your choice, manage your stable, hire the expert jockey, try different horse gears, access the best training programs and take part in more than 60 race competitions. In this game you will also enjoy the advanced rating and ranking system.

Virtual horse racing game has various unique horses and beautiful 3D graphics. You can know everything about the horse you pick up. There will be 8 players in each race. Before hiring the jockey and selecting the horse, you can check its abilities in the "preview" section. This game also supports the slow-motion mode, 3D sounds and history to analyze your past performance.

Jumping Horses Champions is full of hurdles and jumps to make you expert in racing. There are 90 fast horses, different race groups and stunning tracks. You can train, breed, control and race your horse in 9 competitive events. This horse racing game for android also allows you to buy and sell horses at any time.

By playing this game, you will feel as if you were racing in a real play ground because Horse Derby Quest gives amazing 3D environment and 4 seasons at different day times. Multiple obstacles and hurdles will be in your way, so you must defeat them wisely to win the game within selected time limits. This game is also best to enjoy cool sound effects and racing challenges.
If you are interested to race on wild horses, then must try this game as it gives you a lot of trained wild horses and movie like realistic locations for racing. There are many crazy hurdles, jumps and muddy patches to distract you but your spirits and expert rider can lead you to easily win the game and successfully complete your racing missions.
Newzoogle Special
If you are bored from horse racing then must play the following game:
Battle of Polygon is the biggest warrior game of 2020. Its adventures will please you a lot and lets you have the feeling of being the hero of a war. Although the enemies are well-equipped but it's your fighting skills that can easily destroy them.
You can pick your favorite warrior, try different swords, collect coins and unlock various power boosters. Well-suited locations and exciting movements will enable you to bring out your inner fighter and show your bravery to the world. Offline mode is also supported so you can practice as more as you want.
The best part of the Battle of Polygon game is that it gives you a limited life meter so without wasting your time, you can learn to focus on the target. Give no chance to attackers and win in every field.
Do you have ever ride or race on a horse in real world? Which of the above game you will like to play on your device? If you know more horse racing games for android, then most welcome to share with us in the comments.