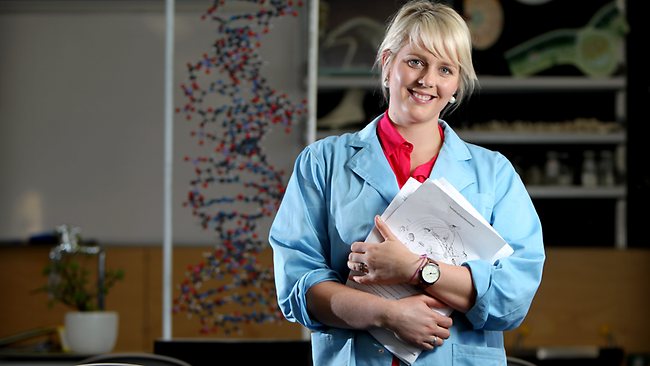 To teach the students in the right way is not any easy task. But if you are a person with a lot of stamina and energy then you will definitely enjoy this profession. Newzoogle appreciate your efforts and suggest you to have such android apps that make your work easy and modern as well. Android apps for teachers provide you an amazing platform where you can manage your all tasks easily and quickly. For example, these apps help you to easily categories the students' behavior, their exam grades, attendance record and a lot more. The nice feature of these android apps for teachers is that you will keep in touch with your students all the time and can easily send them important announcements, messages and assignment alerts. In addition, android apps for teachers also allow you to directly communicate with the parents who want to know the daily performance of their children.
Let's read more about the best android apps for teachers.

This android app for teachers lets you to make lecture notes, take the attendance digitally and have the private meetings with the parents via message, email and notification. You can easily know which seating plan is best for the exams and daily routine. Teacher Aide also provides you a random student caller and a grade book to compile the results quickly.

Edmodo is another great android app for teachers because it allows you to send important notes and SMS to your whole class in a single click. You can manage the students in separate groups and can quickly record the students' results. Edmodo also enables you to check the assignments, allot the files and pictures to the students and parents as well.

Google Classroom is a very secure android app for teachers. It lets you to quickly connect to your students, mark the assignments and save them on the Google Drive  so that all students will be able to share the stuff with one another. You can carry on the class discussions even after the class and can provide a friendly atmosphere to your students to ask questions freely.

Remind is a very fast android app for teachers because with it you will be able to do all your tasks on time. Just a single click enables you to communicate with the whole class via web, email and apps. With this android app for teachers you can keep the complete message record and protect your personal information as well.

Teacher Gradebook is packed with a lot of amazing features. You can edit the student list, use the various grade symbols, color the notified columns, plan the lessons, make the notes, export the CSV files, select the students randomly and the great thing is to have the backup of all these.
If you want to save your messages forever then use the best SMS backup and restore apps for android.

ClassDojo is the most trusted and reliable android app for teachers, parents and students. As a teacher you can easily share any type of information with your students and their parents. You can easily judge the behavior and performance of the students. ClassDojo supports all kind of electronic devices such as PC, laptop and android etc.

This is a very flexible android app for teachers and allows you to easily memories the students name and faces with the help of photos. You can also measure the students' behavior, connect to the parents and organize the attendance register in a very fast way. TeacherKit also supports the Arabic language and if you do not understand Arabic then check out the best android apps for learning Arabic.
If you are a teacher then definitely you will like to use the above android apps for teachers. Am I right? Tell me in the comments.