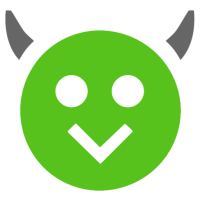 Although most of the recent unofficial app installers have been for iOS users, we are now starting to see a few Android alternatives appear. One of the newest is called HappyMod and it offers a completely different experience to the Play Store. Not only is it free, but you also get to download thousands of modified files and all without rooting your device. Here's everything you need to know.
How to Install HappyMod:
You can easily install HappyMod on your device by manually installing the APK File:
Launch the Android Settings app and tap the Privacy or Security option, depending on what Android firmware you have
Enable the Allow From Unknown Sources option otherwise you cannot use HappyMod APK
Using your browser, go to the HappyMod website
Tap on the APK file to download it
Go to your device Downloads folder and tap the file
Let it install and it will be on your home screen
How to Use HappyMod App:
HappyMod is dead easy to use and you will find that its user interface is not much different to the Play Store. Please note that the HappyMod developers do not actually develop any of the games or apps in the store. They merely find them on the internet and upload them and they ask that app users do the same too, if they want to.
Open HappyMod by tapping the app icon on the home screen
Tap on one of the app categories
Find any app or game you that you want – you can even use the built-in search bar if you want a particular app or game
Tap your app or game
Follow any installation directions on the screen
When your app or game is installed, you will see it on your home screen
HappyMod App Features:
HappyMod is full of useful features, such as:
Modded Apps – more than 30,000 modded apps and games, including stock apps with lots of new features
Fast and Safe – lightning-fast downloads and all apps are put through a virus and exploit checker first – failures are not allowed into the store
Support for Various Languages – including English, Romanian, Thai, Italian, Simplified Chinese, Traditional Chinese and many more
Pause/Resume –  According to your desires, the downloads can be paused and resumed.
Frequently Asked Questions:
As HappyMod is an unofficial app store, we do tend to get asked quite a few questions about it. These are the common ones, telling you everything you need to know about the store:
What is HappyMod?
HappyMod is an alternative app store that offers a choice of more than 30,000 apps and games. All of them are modified in some way and cannot be downloaded from the official app store. HappyMod is backed by a huge community and both the developers and the app users upload apps to the store. Users are asked to comment on every app they try and the developers will use those comments to rate the apps – the best ones go to the top of the list and users know that they are getting fully working and safe apps.
Is it Safe?
Yes, although we do understand why this is asked. All apps are tested thoroughly for malware, viruses and exploits when they are submitted to the store. If they failed, they are not allowed in. Plus, user comments on each app let the developers know what works and what doesn't. You are encouraged to join in but not obliged.
Is HappyMod a Virus?
No, it doesn't have any viruses in it. It is purely an app store containing apps, games and more.
How Does HappyMod Work?
Backed by a huge community, HappyMod offers thousands of apps and games and it works very simply:
When you download an app or game, you are asked to comment on how it works.
The developer then reads the comments and uses them to determine if the app is good or not
All mods are tested before going into the Happymod store for exploits and viruses and failures are refused.
Users are also allowed to upload any mods they have developed themselves or that they find on the internet
Is it Free?
Yes, and the developers assure us that it will always be free. You won't find any hidden fees and every app and game is free, including all the mods and unlocked features it contains.
Can I Install it for iOS?
No. HappyMod was developed for Android devices and the developers have no plans to make it available to iOS users. However, if you have an iOS device, you already have a good choice of alternative stores.
HappyMod is free to use and offers a huge choice of alternative apps and games. Try it on your Android device today – you don't need to root your device and it is perfectly safe to use.