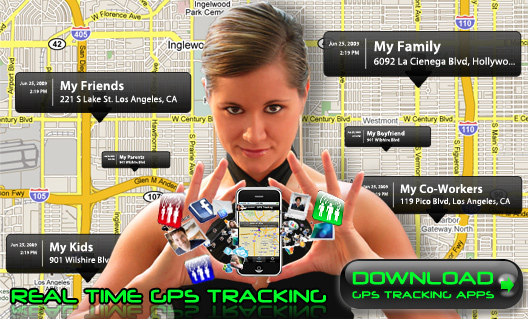 GPS tracking apps for android are of great importance in these days. Without a GPS tracker, a smart phone is just like a sweet which is out of sugar. Let's taste the free GPS tracking apps for android which will serve you as a magical lamp. GPS tracking apps will inform you about the locations of your family or friends who are out of the door. In case you are late from party or office your family will not tease you by calling or messaging if you both have the GPS tracking apps. If you want to track the distance as well as the time which you spend in jogging, walk or other tasks then android GPS tracking apps are also best for you.
Although Google Play Store has numerous GPS tracking apps but to facilitate the readers with the best collection zoogle has chosen the top 7 high rated free GPS tracking apps for android.


Life360 is not less than a detective agent who will tell you where your love ones are at the night or day times. You can track their exact locations via private family map. The interesting feature of this free GPS tracking app for android is that it will immediately send you the message when a person is going to leave or ready to arrive.


GPS Phone Tracker enables you to track the real-time locations of your friends or family. Whether they are stuck in the traffic or busy in the party it will release your tension of their late arrival. The app will let you to know the places which are visited by your fellows. With this GPS tracking app you can also guide others to follow your way for reaching the destinations.


Along with tracking others this GPS tracking app is also best for tracking your locations with database even if the GPS is not active. Locate the misplaced mobile and share the current locations with your friends. If you feel insecure then at the end of the day you can remove the app's location history.


Glympse free GPS tracking app have got the popularity around the world due to its efficient working system. Glympse users can share the real time locations with one another and make sure their family that they are safe and sound while cycling or driving. If someone is much curious about you then calm them by sending the courtesy notice with ETA.


As compare to other android GPS tracking apps this app is slightly differs. It will become a big talky leader for you if you do not know the way of your destination. The specialty of this free GPS tracking app is that it informs the users about the current traffic situations and also guides them for finding the alternative roads and nearby restaurants.


Internet connection is not required for activating this GPS tracking app. The app allows you to share the link or picture of your current location on Google map. It has a unique radar system which will tell you the exact directions and enables you to estimate the time of arrival. On Google Earth you can also save and view the locations which you have visited previously.


Real-Time android GPS tracking app allows you to OpenStreetMap and Google Maps. The app offers you to select the remote and autostart options for saving your battery. You can also view and trace the places which your love ones are visiting or plan to visit.
This app also has many other great features to provide you the essential information.
Is it not worth to have the free GPS tracking app for android instead of worrying about your loved ones? What is your view? Share with zoogle.